Erykah Badu Reflects On J Dilla During San Diego Stop Of 'Unfollow Me' Tour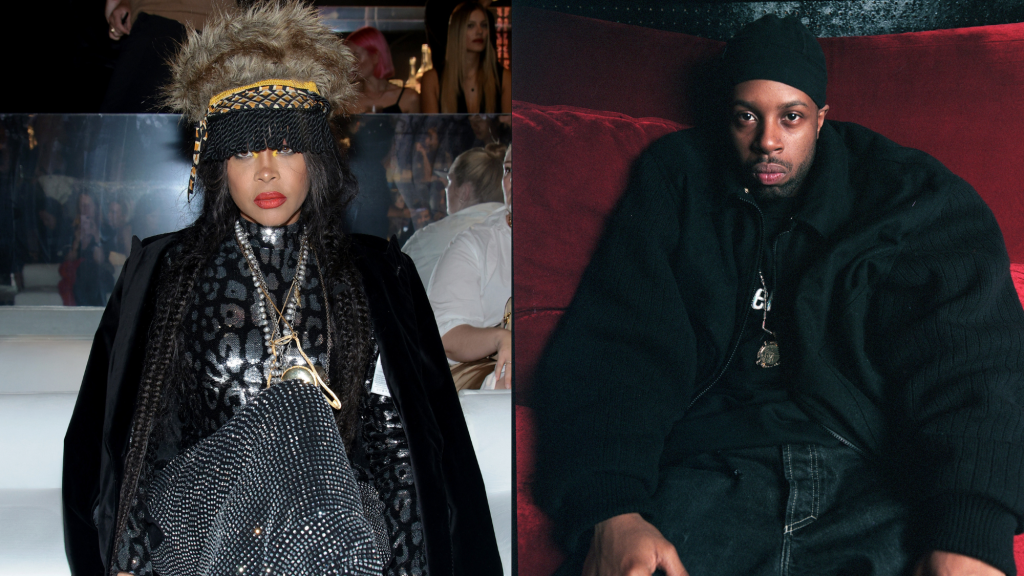 Erykah Badu Reflects On J Dilla During San Diego Stop Of 'Unfollow Me' Tour
7519
A video has surfaced from the San Diego stop of Erykah Badu's 'Unfollow Me' tour, where the neo-soul phenom got candid about her relationship with the late J Dilla. Backstage during the intimate meet-and-greet, a fan inquired about what it was like for Badu to work with the acclaimed producer.
She began by sharing that he "didn't talk a lot," and was "very quiet."
The 52-year-old continued, "He communicated through that music mostly, and he was very organized. Super organized. All of his Coke cans in his refrigerator were turned the same way and in straight lines. He was an engineer, so it was apparent in every phase of his life."
Overall, the Baduizm songbird felt that, "He was brilliant and he was generous. And he was merciful. [But] like, he let a lot of people get away with like, biting his s**t. And he was generous because he taught a lot of people how to produce. Great guy, he was just so shy. This is the most important thing, he was sick, but nobody knew. That speaks volumes."
Dilla is regarded as one of Hip-Hop's greatest producers. He was part of the Soulquarians and produced "Didn't Cha Know" from Badu's Mama's Gun, among countless others before his death in 2006.
The 'Unfollow Me' tour features another Soulquarian, yasiin bey, and is a "cosmic journey" into Badu's world. She explained the meaning behind the tour's name to VIBE, admitting, "It definitely has to do with cancel culture, it's funny. It's become a Baduizm, pretty much. Whenever someone says something in the comments, they don't agree, I don't care, unfollow me, doesn't matter."
On the opposite side of that, Badu shared, "I also say 'unfollow me' because I'm lost too. We all on an individual journey, we're finding our way. So following me wouldn't really benefit you because you are on your journey. That's your cup you're drinking out, this is mine. And I want to encourage people to do that too, and it's a reminder to myself."