Kendrick Lamar Shares Studio Session Video On Instagram, Fans Suspect New Music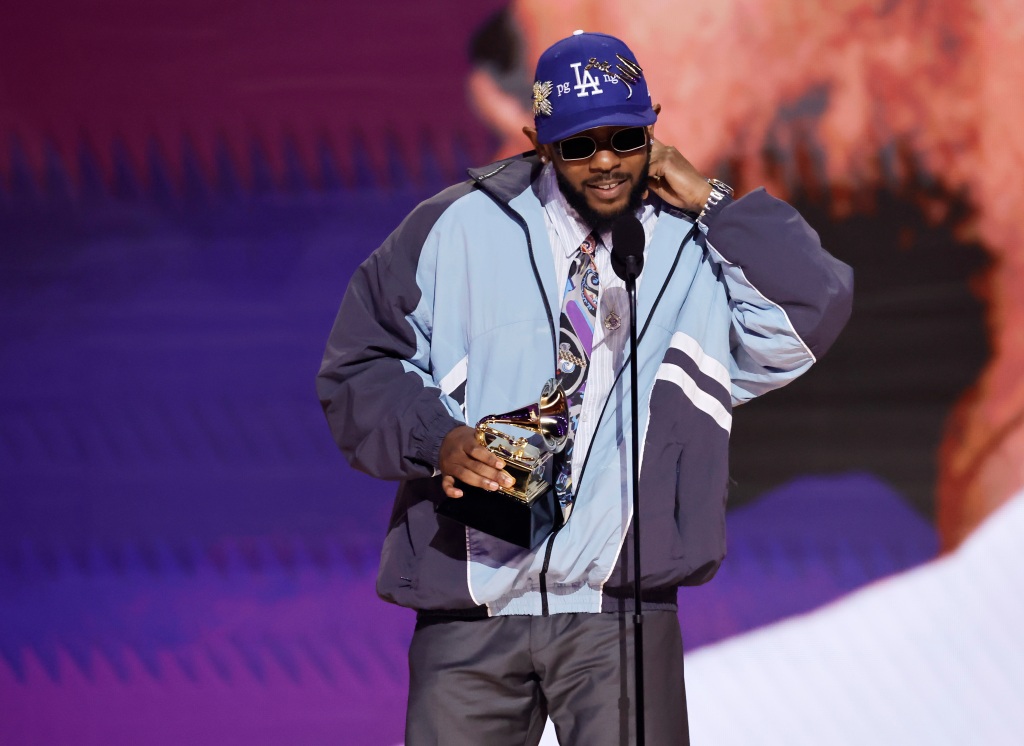 Kendrick Lamar Shares Studio Session Video On Instagram, Fans Suspect New Music
8034
New music from Kendrick Lamar may be on the way. The 36-year-old rapper shared footage of himself and producer Scott Bridgeway in a studio space. Uploaded to his recently-revealed secondary Instagram account @jojoruski, the clip finds the Compton rapper teasing his collaborator.
"That ni**a jumped out the bunk with the Yvette! Yvette!" laughed the Grammy Award-winning rapper, poking fun at Bridgeway's protective silk bonnet. "That ni**a jumped out the bunk with the Baby Boy, the Yvette on."
A second clip in the carousel post teases a beat with K.Dot adlibs. The final image is a close-up of the "Rich Spirit" performer wearing soothing under-eye masks on his face.
Whether an album, a single, or no music is coming, fans of the rapper have Kung-Fu Kenny's acclaimed catalog to enjoy in the meantime. Most recently, Kendrick Lamar and his cousin Baby Keem teamed up for "The Hillbillies." In the video, the duo is joined by Tyler, The Creator in a takeover of Dodger Stadium to announce the return of Camp Flog Gnaw.
He also added a guest verse to Beyoncé's "AMERICA HAS A PROBLEM" from her acclaimed album RENAISSANCE.
The pgLang founder's latest album Mr. Morale & The Big Steppers was released to critical acclaim in 2022. VIBE ranked the LP No. 2 of all Hip-Hop albums released last year, only bested by Nas's King's Disease III.
Kendrick Lamar was also crowned the Best Male Hip-Hop Artist during the 2023 BET Awards. Check out Mr. Morale & The Big Steppers below.