Lizzo Says "There Would Be No Rock 'N' Roll Without Tina Turner" During Tribute Performance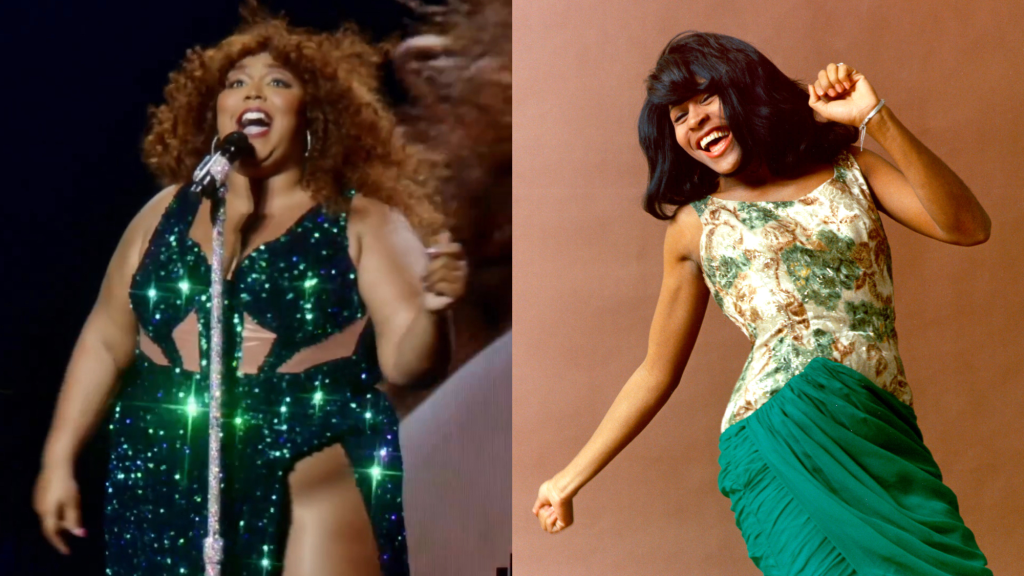 Lizzo Says "There Would Be No Rock 'N' Roll Without Tina Turner" During Tribute Performance
8961
For the first tribute performance since Tina Turner's death on Wednesday (May 24), Lizzo took the stage in Phoenix at the Footprint Center that night to pay homage to the Queen Of Rock 'N' Roll.
Just hours after the news broke, the 4x Grammy winner boldly embodied Turner's signature style in a green leotard, matching skirt, and a fiery red curly wig to bring the look full circle.
"Today we lost an icon," said the "Special" star, visibly emotional as she fought back tears. "I haven't allowed myself to be sad. I haven't allowed myself to cry. I don't want to right now, because I'd much rather celebrate."
Lizzo continued, "As a Black girl with a rock band, I wouldn't exist if there was not the queen of rock 'n' roll." It was at that moment that she fervently reminded the crowd, "There would be no rock n' roll without Tina Turner!" For emphasis, she repeated the sentence multiple times.
The Yitty founder later performed Turner's classic hit, "Proud Mary," in the spirit of the global superstar. "We like to go fast sometimes, but hopefully you don't mind me doing a lil' something something for ya. gonna take it nice and easy right now," Lizzo stated as her band began to play the record's intro.
When the bass kicked in, Lizzo ripped off her skirt and channeled Turner's infamous choreography. She concluded the tribute by exclaiming, "We love you, Tina Turner!" She is currently on the second leg of her Special Tour, which is set to conclude on June 2.
Watch the full tribute below.