Lil Wayne Ends Concert Early After Crowd's Lukewarm Reception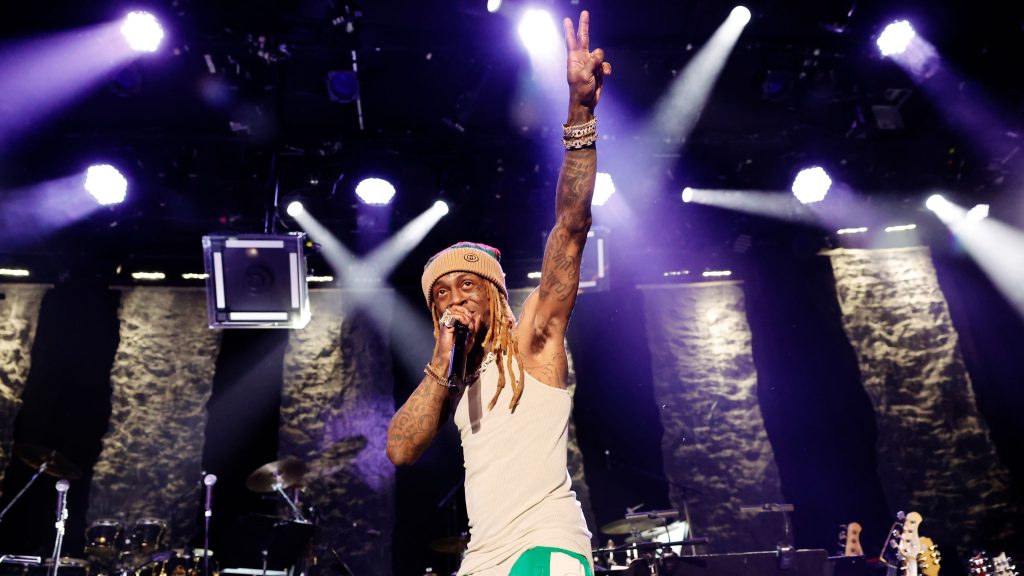 Lil Wayne Ends Concert Early After Crowd's Lukewarm Reception
6180
Lil Wayne left fans puzzled after ending a concert mid-performance over the weekend.
Weezy hit the stage in Los Angeles for the last stop of his Welcome To Tha Carter Tour, which took place at The Wiltern Theatre in Koreatown on Saturday (May 13). After beginning his set an hour after its scheduled start time, the rap star ran through various hits from his catalog before summoning Young Money artists Allan Cubas, Lil Twist, and Yaj Kader to the stage. However, Wayne's impromptu showcase of Young Money's roster didn't yield the reaction he expected. Weezy stopped Cubas' performance after one song and chided the audience for their lack of engagement.
"We appreciate it. But we ain't about to be bending over backwards for these folks," the 40-year-old said from the stage while speaking to Cubas. "We work too hard for this sh*t. We work way too hard," he added.
He then directed his attention to the crowd, notifying them of the names of his artists. "This my muthaf**kin' artist Allan, that was Twist, that was Yaj; we are Young Money. We appreciate y'all time," he said before abruptly placing the mic down on the stage and gesturing to the artist follow him as he made his exit. The crowd appeared to expect Wayne to reemerge from backstage and finish his performance, but were ultimately informed that the concert was over and instructed to vacate the premises.
The rapper's history of giving concertgoers a piece of his mind is well-documented. In August 2022, he previously threatened to end a show after complaining about objects being thrown at him while onstage. "This my first song," Wayne told the crowd at the time. "If a ni**a gonna be throwing the sh*t at me, I ain't gonna do another song, I'll get my a** right up out this motherf**ker." He added, "It's called respect. So, like I said, if a ni**as gonna be throwing sh*t at me, I'll respect that person and get the f**k [out]."
Lil Wayne's Welcome To Tha Carter Tour kicked off on April 4 and consisted of 28 stops across North America. The trek comes ahead of the release of his forthcoming The Carter VI album, which the rapper has announced is currently in the works and will mark his first full-length release since Funeral in 2020.