Jadakiss gets clowned by social media over pic with David Banner and Method Man [PHOTO]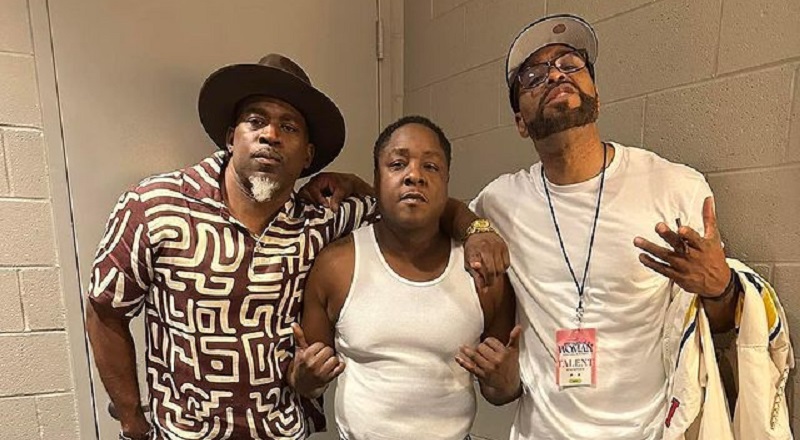 Jadakiss gets clowned by social media over pic with David Banner and Method Man [PHOTO]
8755
Jadakiss gets clowned by social media over viral photo
Jadakiss is considered one of the best lyricists to ever touch a microphone. Through his career, he's made very independent decisions that proved costly. Inadvertently, during the height of 50 Cent's beef with Ja Rule, Jadakiss sided with Rule. While he said he was neutral, doing "New York" with Rule was siding, according to 50 Cent. In addition, Jada had a high profile feud with Jay-Z. Despite this, he remained highly popular. Over the weekend, the below photo made Jadakiss the source of jokes.
Jadakiss was never an artist who was known for his physical appearance. Instead, he was solely known as one of the best rappers ever. As a result, when it comes to lyrical battles, Jada is undefeated. Even when he stepped into the arena of Verzuz, he managed to win big. This came in spite of Jada not having the same level of hits as his opponents. Aside from the music, Jadakiss made headlines when his hairline suddenly appeared, following years of being bald. In addition, he lost a significant amount of weight.
Jadakiss recently posted the photo that can be seen in full below. In the photo, 'Kiss is standing beside two other lyrical titans. Standing beside David Banner and Method Man, Jadakiss definitely stands out. However, in the eyes of social media, it is not in a good way. While Banner and Method Man are in good shape, Jada doesn't appear to be. The fans are getting a kick out of Jada's shape, pointing out his wide torso, but his skinny legs that are in skinny jeans.
Source: Some Like It Haute
Jadakiss gets clowned by social media over viral photo