Lil Uzi Vert's 'Pink Tape' Sales Projected To Make It First No. 1 Rap Album Of 2023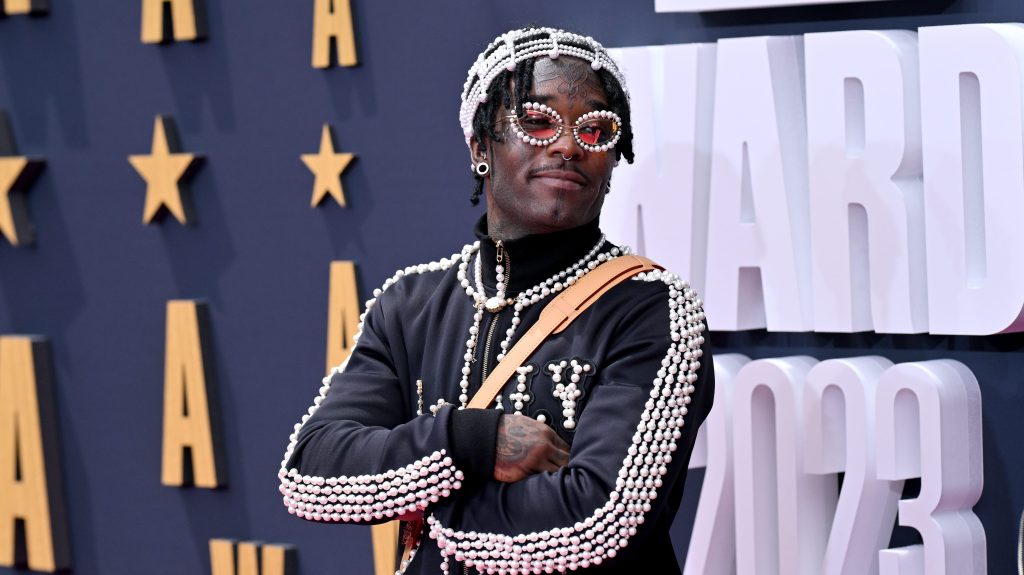 Lil Uzi Vert's 'Pink Tape' Sales Projected To Make It First No. 1 Rap Album Of 2023
8137
Update: 3:57 p.m. ET (July 10, 2023) – Lil Uzi's Vert Pink Tape was officially declared the No. 1 album on the Billboard 200 on Monday (July 10). The album, the first rap album to go No. 1 in 2023, sold 167,000 album-equivalent units in its first week. This closes the longest gap between No. 1 rap albums this century as the last to go No. 1 was Metro Boomin's Heroes & Villains 30 weeks ago.
—
Lil Uzi Vert is looking to break ground for Hip-Hop in 2023. The Philadelphia artist's recent album Pink Tape is likely to become the first No. 1 rap album on the Billboard 200 this year, per first-week sales projections.
HITS Daily Double shared a tweet on Wednesday (July 5) which shows the June 30 LP sitting atop the chart with 165K album-equivalent units projected to be sold. This is a significant feat, as it will beat Morgan Wallen's One Thing At A Time, which came out in March, but has maintained a steady presence on top.
While there haven't been any superstar releases in Hip-Hop so far this year, the last few months did yield projects from Lil Durk, Gunna, and Young Thug. Durk and Gunna had No. 1 albums in 2022, but failed to replicate that success this year.
Lil Uzi Vert's Pink Tape going No. 1 is exciting for the genre, but also for their fans. The "Just Wanna Rock" rapper shared an Instagram story last week that encouraged fans to get their 26-track album to No. 1 on the charts, adding they will then, "drop the album yall really looking for."
The GRAMMY nominee joined Kani Rosi's Twitch stream the weekend of Pink Tape's release, where they were asked if they'd be putting out a deluxe version of the project. "No, I'm going to drop a whole 'nother album," Uzi replied. Soon after that, they added Luv Is Rage 3 to their Instagram bio, indicating that their next project will be a continuation of their popular series that began with 2015's Luv Is Rage and continued with their debut studio album Luv Is Rage 2 from 2017.
As if that isn't enough, the enigmatic artist uploaded an Instagram story on Sunday evening (July 9) which said "Sitting here thinking Bout how I went #1 on a experimental tape" and then teased that a mixtape titled Barter 16 is on the way.
Currently, no dates have been announced for either Luv Is Rage 3 or Barter 16. Given the fact Pink Tape took two years to come out after its initial promotion in 2021, fans could be waiting some time. Then again, one week after they dropped their March 2020 album Eternal Atake — which already stood at 18 songs — they released the 14-song deluxe version, LUV Vs. The World 2.
Anything is possible when it comes to Lil Uzi Vert, especially as they prepare to go on tour in October.