Cardi B Declares She Writes Her Own Bars, Invites Naysayers To The Studio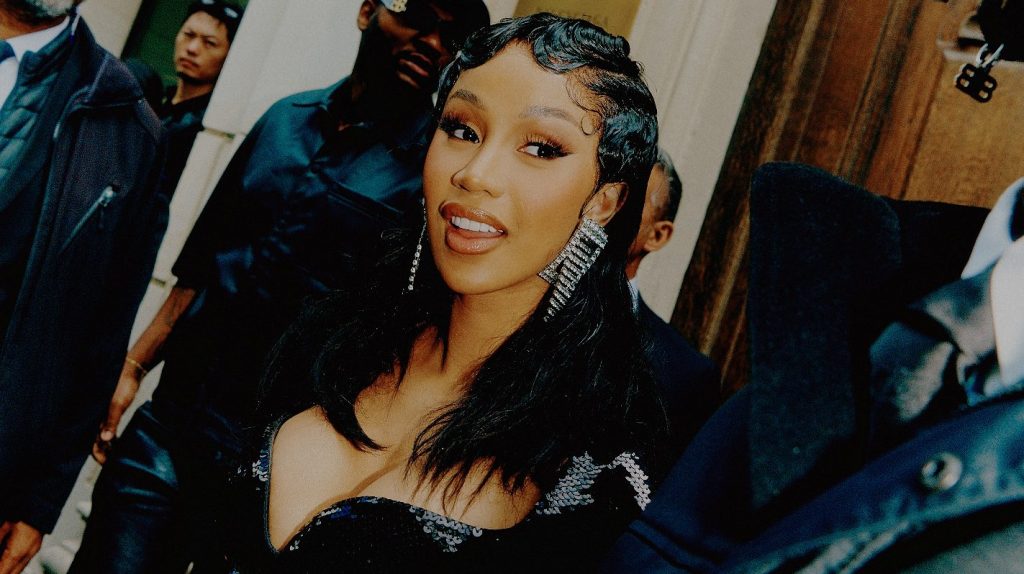 Cardi B Declares She Writes Her Own Bars, Invites Naysayers To The Studio
7416
Cardi B has yet again addressed claims of ghostwriting following her recent guest appearance on FendiDa Rappa's "Point Me 2."
Spotify's Head of Urban Music, Carl Chery, praised Bardi's verse on Friday (July 7) upon its release when tweeting, "I don't care who writes it. Cardi B is hard AF!"
The Bronx native soon replied, "I WRITE IT ….Come to a studio session!," alongside a photo of the song's credits as it appears on Genius.
Since rising to prominence in 2016, rumors have swirled about the Grammy winner having a ghostwriter. Despite having worked with songwriter Pardison Fontaine on several hits such as "Be Careful," "Money," "WAP," "Up," "Bickenhead," and her breakout single, "Bodak Yellow," Cardi has clarified that she's been writing her own bars since her mixtape days with Gangsta B***h Music, Vol. 1 and 2.
"Because I do write a lot of my sh*t that's the thing," read a tweet from June 2019. "Yes just like every other artist I do have a couple writer that help with hooks but I wrote plenty of songs on my album specially my mixtape. Ya just flip sh*t and ya want to believe the f**k sh*t so bad but EAT IT UP BI**H!"
Bardi has been dubbed the Fairy Godmother of Features by POPSUGAR for her willingness to collaborate with budding rappers after appearing on GloRilla's "Tomorrow 2" and Latto's "Put It On Da Floor Again." GloRilla reflected on working with the Invasion Of Privacy emcee with the outlet, expressing, "She's such a humble person. I be always thanking her. I don't think she like when I be constantly thanking her because she'll thank me back. She'll be like, 'Uh-uh, you don't got to do that.' She's just a sweet, humble person."
Even Charlamagne gave the rapper her flowers when declaring, "Salute to Cardi. Cardi shifted that in the culture. Because Cardi made it where you're the OG, you're the person that's made all the money, you sold all the records, but you have no problem putting your arm around that next person."
Watch her latest collab with FendiDa Rappa above.