Lil Uzi Vert, Lola Brooke, Curren$y And More Can't-Miss New Music Friday Releases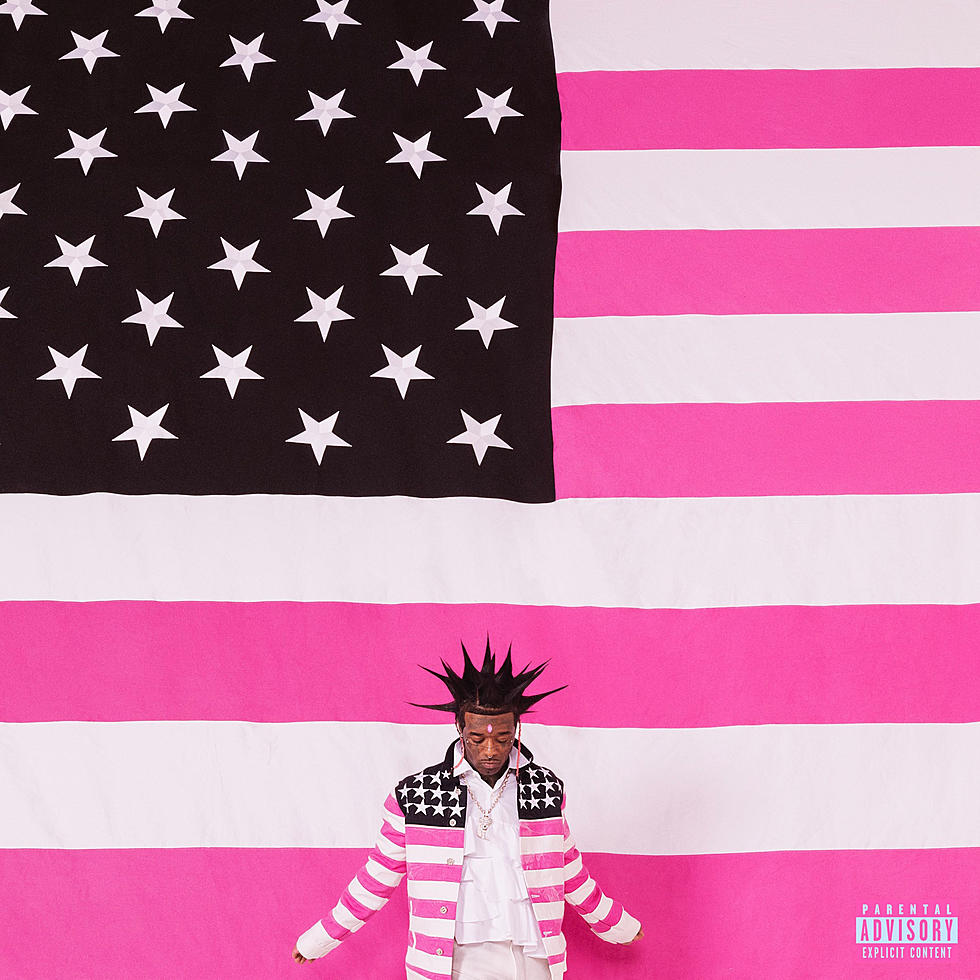 Lil Uzi Vert, Lola Brooke, Curren$y And More Can't-Miss New Music Friday Releases
7931
Today is Friday, which means there are a ton of new releases to look forward to from some of your favorite Hip-Hop artists. This roundup is the last of the first half of 2023, which saw a number of great albums and singles drop from veteran acts and newcomers alike. This New Music Friday also leads up to the Fourth of July, which is as good of a time as any to get down or fall back and enjoy some good music. To help you unwind and enjoy the holiday weekend, check out VIBE's picks of songs and albums you should hear and add to your soundtrack of weekend festivities.
An ambitious, self-indulgent effort, Lil Uzi's 26-track LP was meant to satisfy fans waiting over three years for a follow-up to Eternal Atake. Sprinkling plenty of discussion-worthy highlights along the way, the enigmatic rapper samples WWE superstar Shinsuke Nakamura's entrance theme on "Nakamura." It mostly goes over well with their extended croons. On "Mama, I'm Sorry," Uzi somehow interpolates Chief Keef's "Hate Bein' Sober" and Gotye's "Somebody That I Used To Know" one on downtempo near-ballad.
Elsewhere, they perform their own version of System Of A Down's "Chop Suey!" on "CS" and honestly, it barely differs from the original, and does nothing more than show that Uzi is aware of classic hard rock songs. There are moments where the lyrical and expressive Lil Uzi Vert that fans have come to know and love shine through, like "Patience" with Don Toliver and "Endless Fashion" with Nicki Minaj. Then there are half-hearted, seemingly unfinished ideas like "Suicide Doors" and "Aye" featuring Travis Scott. Pink Tape is an example of ambition being the enemy of success; there is a handful of strong tracks that get lost in the shuffle of a lot of unfocused filler. – Armon Sadler
Lola Brooke – "Blind Em"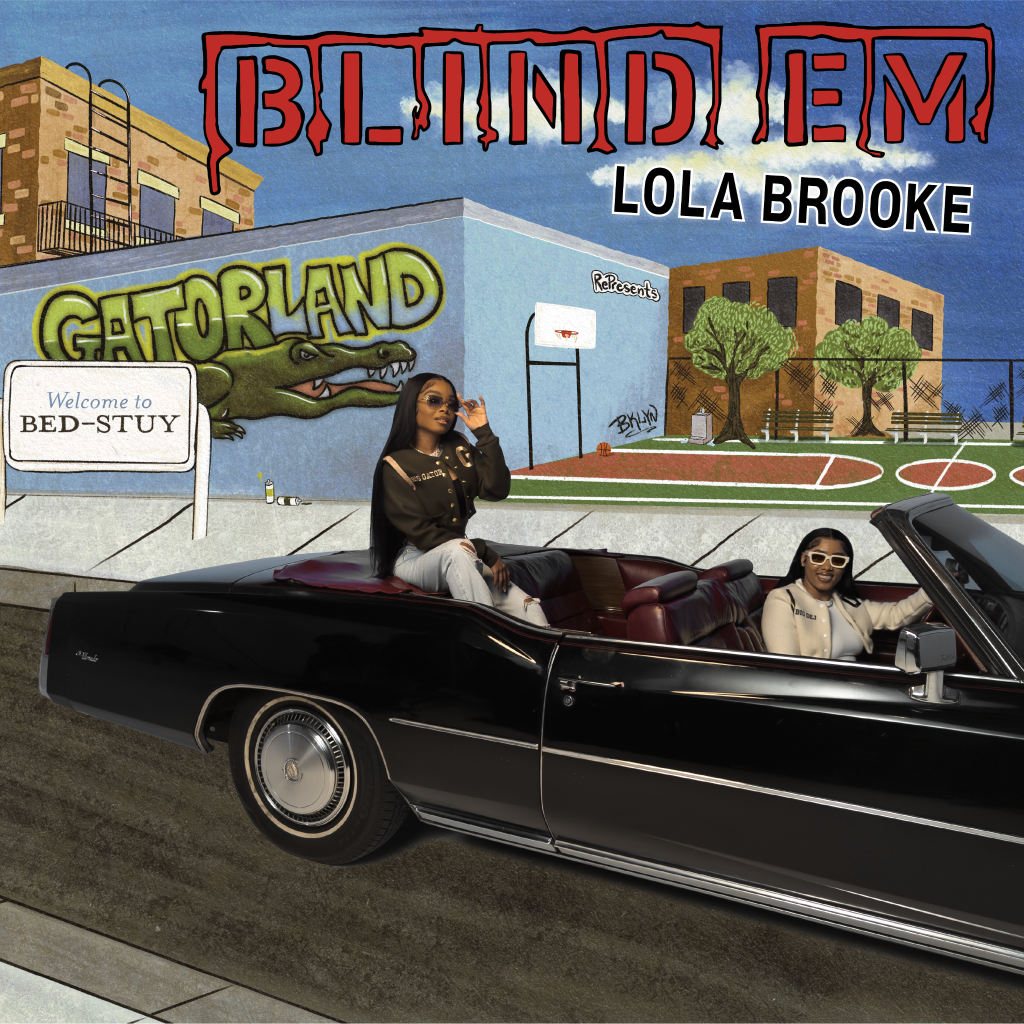 Lola Brooke's "Blind Em" revisits one of the most classic Hip-Hop beats ever in Clipse's "Grindin'," and even puts her own spin on the cover art. It is unclear whether she intentionally released this so soon after the duo reunited at Pharell's Paris Louis Vuitton show. Regardless, it displayed Lola's ability to enter herself into a heavyweight arena and hold her own. "It took too long to freeze the wrist," she spits to open the verse. "Keep it G, all the gangsters wanted me for gifts/ I ain't trippin, he been sweatin' me to see the print/ I need the rent, I'm grindin' for the cheese and dip." While the track is homage, she also puts her own flair on it with the repetitive "Gator" and "uh uh uh" ad-libs. Where the Clipse would say "Grindin'," she offers a similarly high-pitched "Blind 'em" or "Slime him." Amidst a growing discussion around using samples in Hip-Hop and whether new artists lean too much on the phenomenon, this Brooklyn rapper traveled back in time without leaving her talent behind. – AS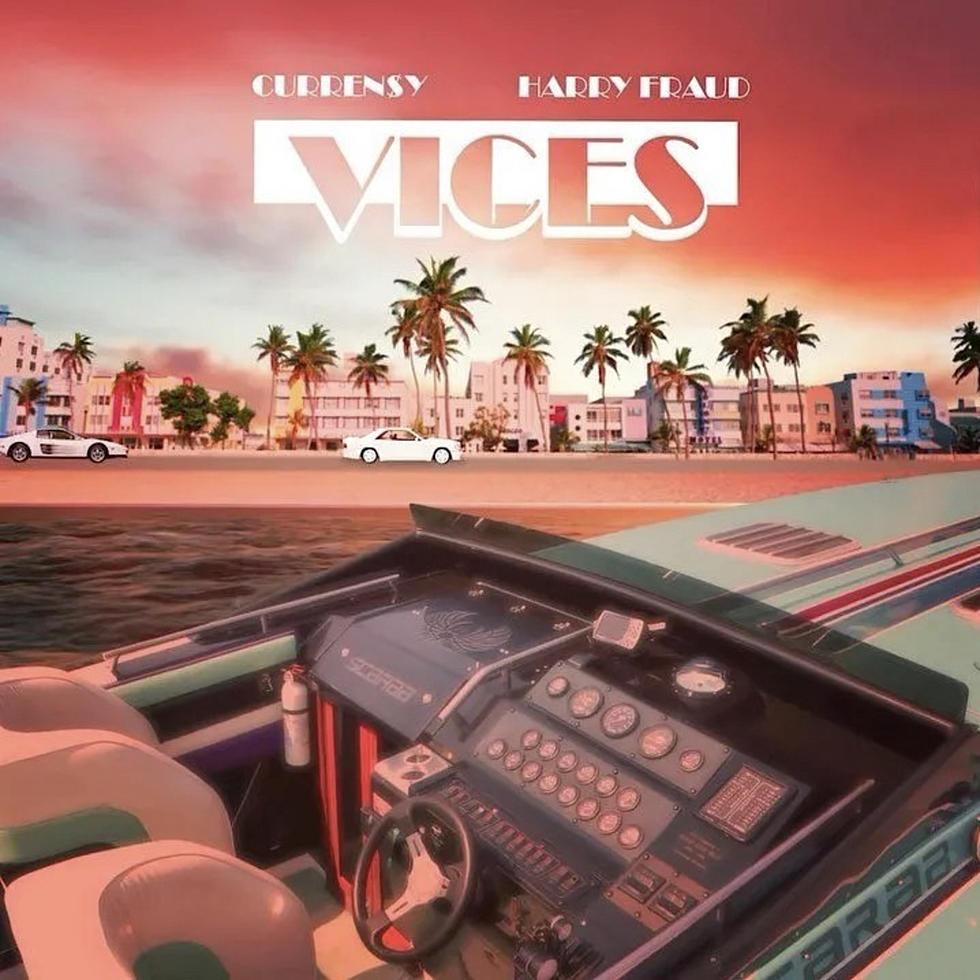 Having perfected their chemistry over several previous releases (Cigarette Boats, The Stage, The Marina & The OutRunners, The Directors Cut, Regatta), Curren$y and Harry Fraud continue to stake their claim as one of the more potent rapper/producer tandems in Hip-Hop. That trend extends itself with the release of VICES, the pair's latest effort, which is inspired by the villainous figures of the '80s crime drama Miami Vice. "You can't deter me from it if I want it/ Might not see eye to eye with my homies/ I pray we live long enough to smoke on it," Spitta muses on "The Great McCarthy," one of three solo outings on the project, which is packed with appearances from a varied list of costars. In addition to Benny The Butcher's performance on "Stingray" and Larry June's verse on the svelte "Marble Columns," guests on VICES include Jim Jones and Tommy Wright III ("Marcus Camby"), Rome Streetz ("'86 Testarossa"), G.T. ("Neon Skyline"), and Vico ("Purple Picasso"). The New Orleans rhymer has worked with a number of beatsmiths over the years, but his run with Harry Fraud over the past decade has been one to marvel at. – Preezy Brown
Young Thug – Business Is Business (Metro's Version)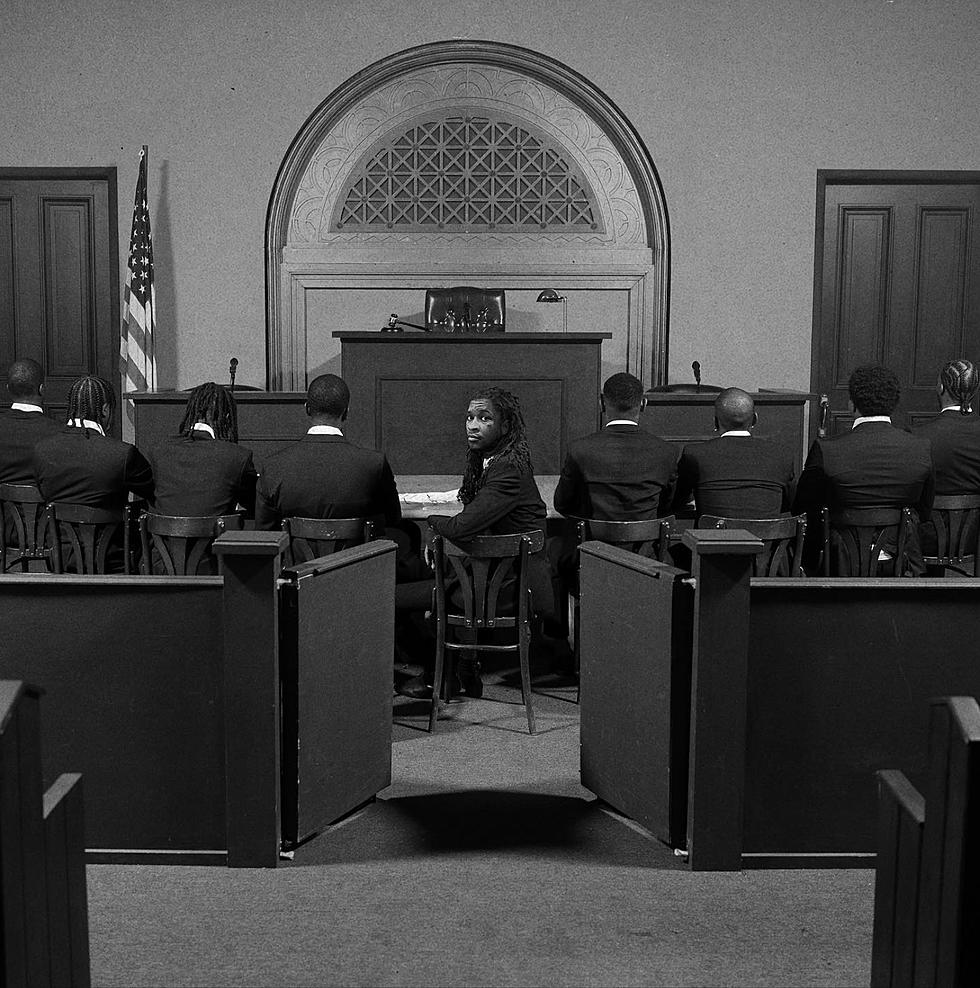 Metro Boomin has provided a special edition of Young Thug's recent album Business Is Business by reshuffling the tracklist and adding two new songs. "Money" featuring Nicki Minaj and Juice WRLD, samples the British comedian Eric Idle's "Money Song," flipping it into a mid-tempo trap anthem. Thugger, Juice, and Queen Barb bring three different sonic approaches to the record, but it works as the production is right in all of their pockets. It's the quintessential track to turn on as you're driving to work on payday or getting ready for a weekend of frivolous spending. "Sake Of My Kids" was previewed back in 2016 and very much sounds like it was made in Thug's Jeffery era. "I laugh at b**ches that done played me/ Oh my God, baby, baby," Thug sings in his signature screech in the chorus. "You nothin', nothin', boy you crazy/ Ain't no 'I owe you,' owe you nothin'." Spending the record documenting his hustle and how everything he does has his kids in mind hits different after the YSL RICO case.
One of the biggest changes on Metro's version of Business Is Business is the fact the album begins with "Jonesboro," the song where Young Thug seemingly addresses Gunna and his "snitch" allegations instead of "Parade On Cleveland" with Drake. While it is clear most of the album is older material, fans were seeking some type of statement about YSL's legal woes. Metro wanted to provide that from the beginning the entire time, per his tweet earlier this week stating that his version of the album was what he originally wanted the sequencing to be; it is unclear why that changed.. Overall, the album remains an enjoyable listening experience, even with the shuffled tracklist. – AS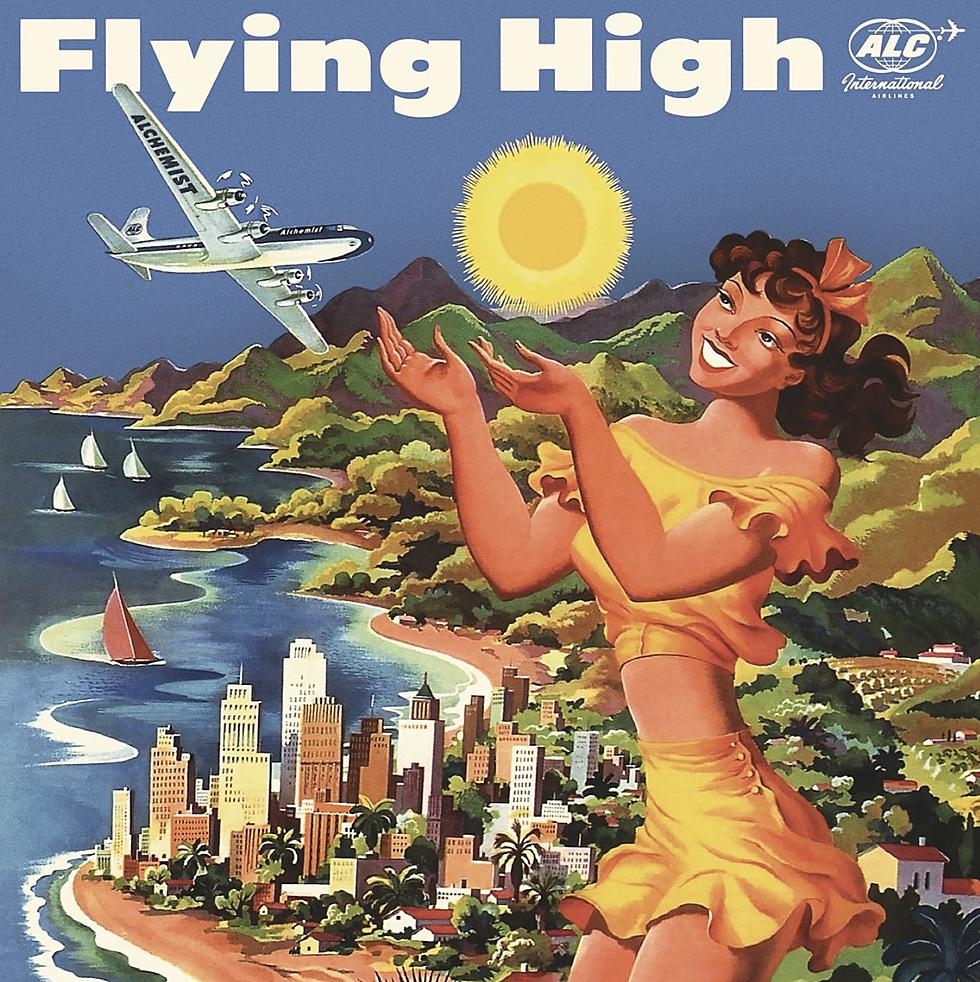 After dropping off collaborative projects with Larry June (The Great Escape) and Domo Genesis (No Idols) earlier this year, The Alchemist provides rap junkies with a quick fix in the form of his new EP Flying High. Consisting of four songs and their accompanying instrumentals, the project finds Alc rounding up a few of his lyrical cohorts to go to work over a handful of sample-driven tracks, resulting in a number of quotable moments from the artists featured. On "RIP Tracy," Earl Sweatshirt and billy woods saunter over a spellbinding soundscape, while Alc connects with T.F. and Super Tecmo Bo partner Boldy James appear on the brooding "Trouble Man." Piano keys are fondled amid plucked strings on "Bless," a quaint number featuring MIKE & Sideshow, whereas Alchemist plays double duty on "Midnight Oil," producing and contributing a verse to the Larry June and Jay Worthy-assisted track. Hearing dope lyrics over an Alchemist beat is a treat in its own right, but hearing the boardsman deliver a few more stanzas alongside the aforementioned talent would have nice.  – PB
Luh Tyler – "Brand New Blues"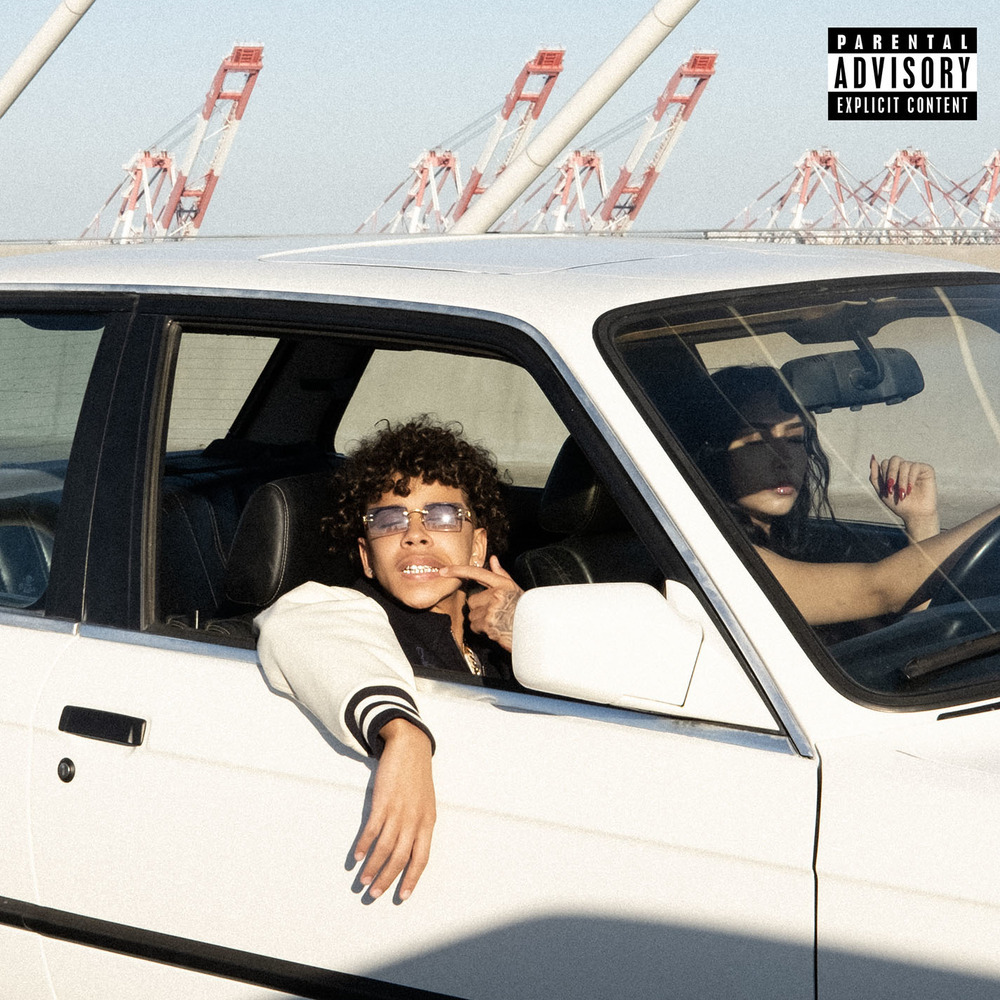 Luh Tyler's "Brand New Blues" is far from a moody ballad. The 17-year-old rapper skates over arapid drum pattern and hi-hats with a raspy rap voice. "I told you I don't need no pen and pad, I'm comin' off my top," he asserts. "These ni**as chasin' hoes before the bag, man that sh*t gotta stop,". The Tallahassee, Fla. rapper meets the challenge of the fast-paced beat, doubling his flow at certain points of the record but always landing firmly within the pockets. Tyler excels at discussing making money in a cool way, a topic that has been covered ad nauseam in music and often runs into repetitive metaphors and similes, but not here on "Brand New Blues." – AS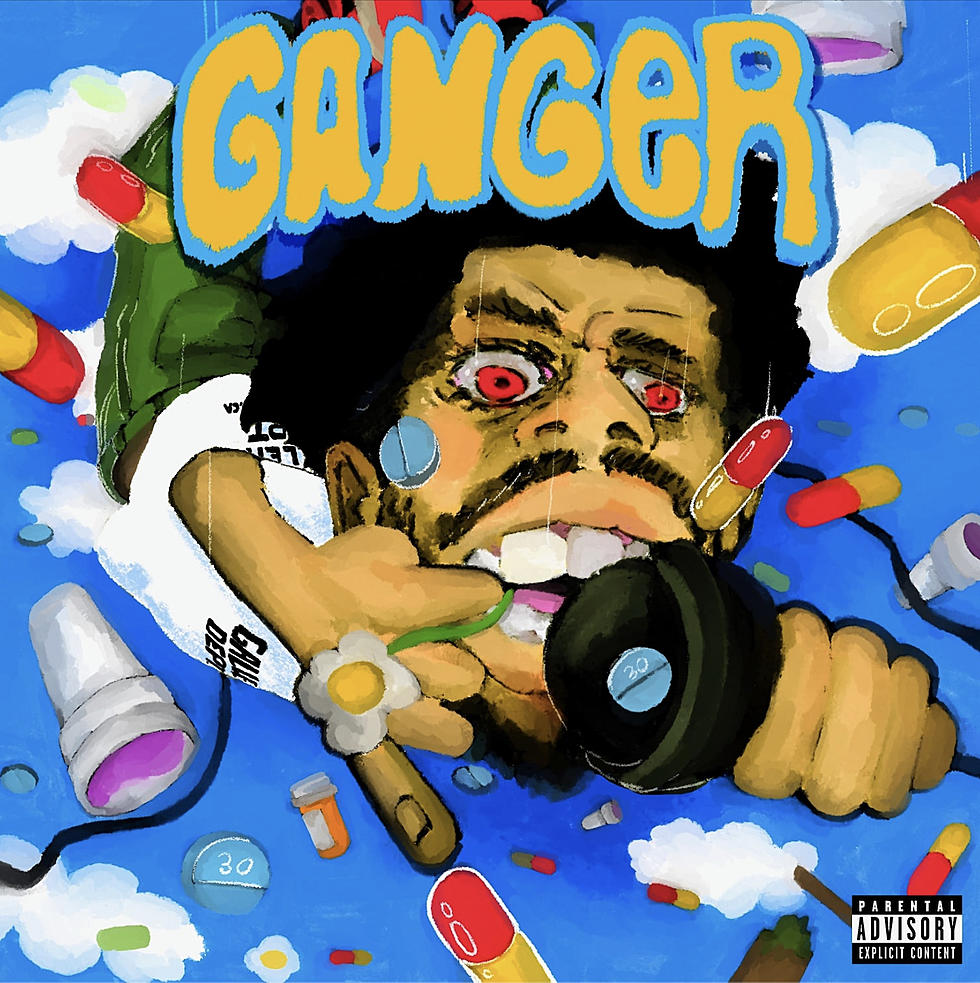 Veeze carries the torch for the Detroit Hip-Hop scene on Ganger. The 29-year-old wordsmith delivers endless clever and humorous bars across the project's 21 songs. When he raps "I know her head good because she talk with a lisp," it's outrageous enough that listeners have to at least think about it; whether they relate or not, Veeze probably doesn't care. On "No Sir Ski," he says "Y'all ni**as like Hawaiian Punch, nobody like you." Let's be honest, most adults have evolved past the point of needing to consume the popular children's drink. The production is mostly linear here, toeing the line between mid-tempo and upbeat bombastic beats. There's a ruggedness to the mixing, or lack thereof, that is endearing. You have to truly listen to understand what Veeze is saying and appreciate how funny he is. The Detroit rapper taps Babyface Ray, Icewear Vezzo, Lil Yachty, Lucki, and Lil Uzi Vert for this highly enjoyable offering. Who can be mad at 21 songs clocking in at just under an hour? – AS
Kota The Fried – Protea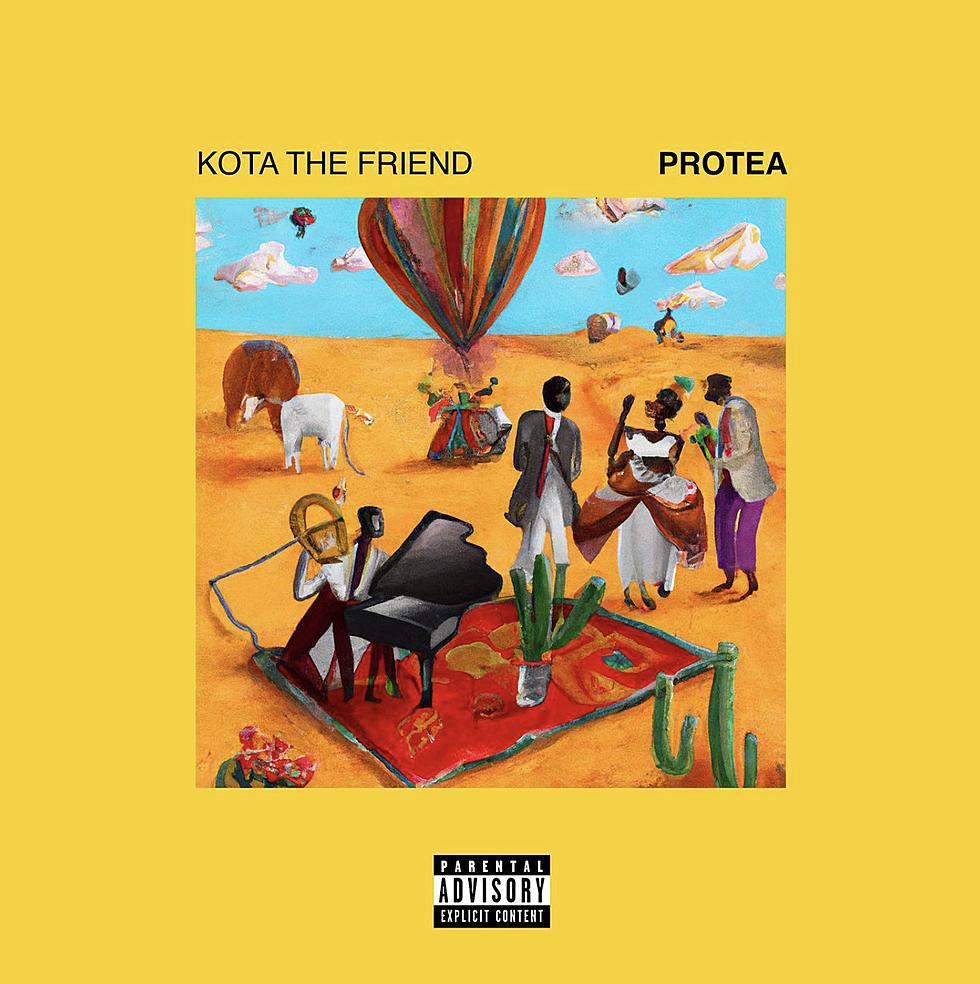 Brooklyn rhymer Kota The Friend throws his fans a curveball with his new project Protea, which finds him switching up the pace with an array of upbeat, summer-ready jams. Coming on the heels of To See a Sunset, his joint album with Statik Selektah, Protea finds Kota focusing on themes that revolve around love, self-empowerment, and being cognizant of the simpler joys in life. "I want that groovy love/ I want that movie love," he professes on "Super 8," an introductory number featuring Wolftyla that instantly grabs your attention and gives the urge to tap your feet along to the beat. Jennifair makes for a great vocal companion on "Fireplace," while Hello O'Shay shines alongside Kota on the jazzy "Super Rare," which finds him admiring the qualities that sets his woman apart from the pack. From standout cuts like the Braxton Cook–assisted heater "Autumn In Paris" to the sublime closer "Road Rage" featuring Aloe Blacc, Protea is packed with feel-good vibes and is sure to wash an air of positivity over you upon giving it a play. – PB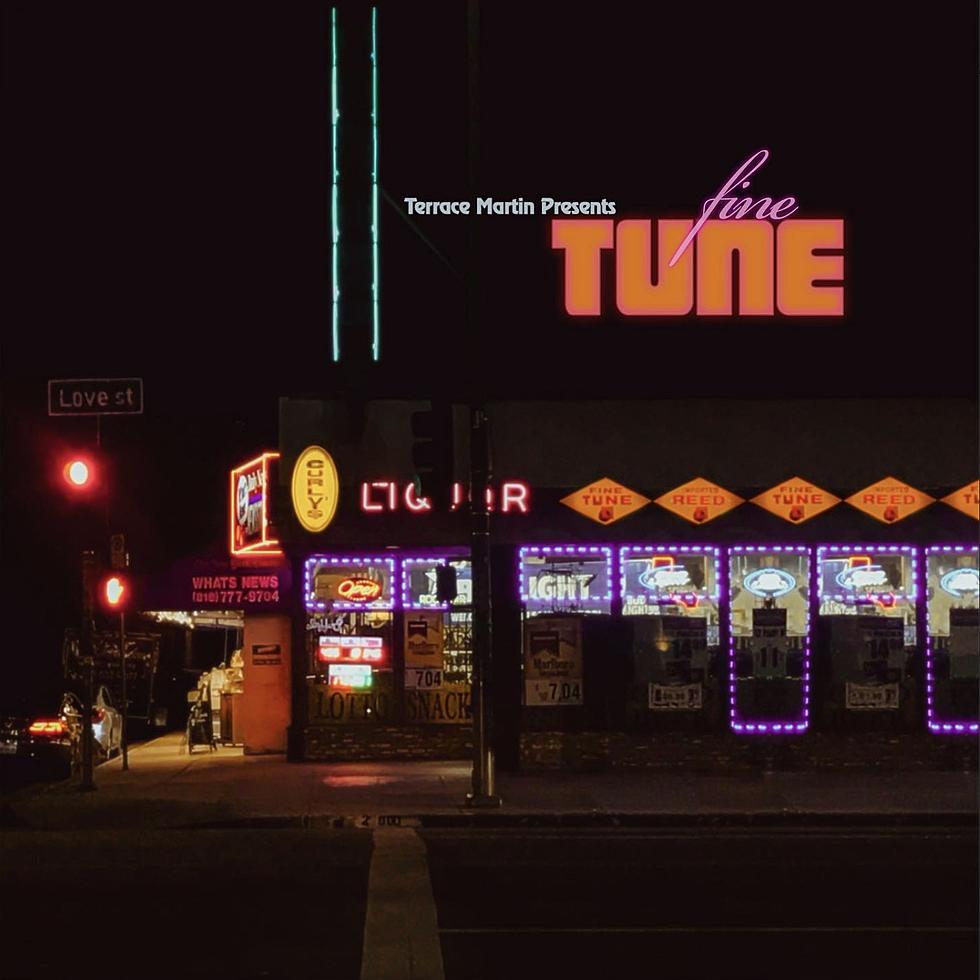 Terrace Martin delivers a sonic journey with his new release Fine Tune, as the award-winning producer teams up with a ensemble of stellar musicians and vocalists to give listeners a smoothed-out long-player steeped in jazz stylings. The first release in a collaboration between Martin's Sounds of Crenshaw and BMG, Fine Tune includes contributions from Kamasi Washington, Cory Henry, James Fauntleroy, Robert Glasper, Keyon Harrold, Malaya and more. Standouts include compositions such as "Snooze," "Too Late," Final Thought," and "Afraid," with Martin and company presenting original selections mixed in with their own inspired spins on previously released hits. – PB