Lil Tjay, King Von, Dave East And More Deliver New Hip-Hop Releases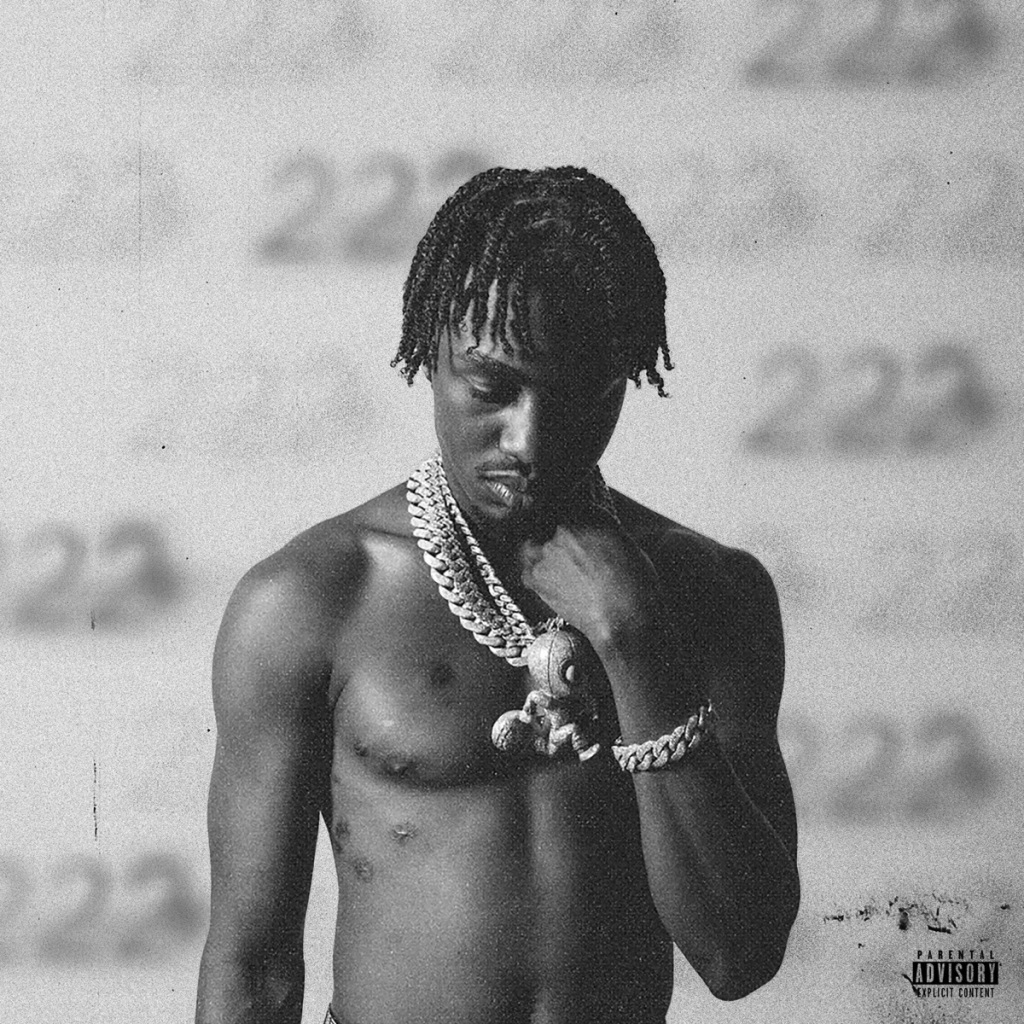 Lil Tjay, King Von, Dave East And More Deliver New Hip-Hop Releases
6695
Today is Friday, which means there are a ton of new releases to look forward to from some of your favorite Hip-Hop artists. To help you unwind and enjoy the weekend, check out VIBE's picks of songs and albums you should hear and add to your soundtrack of weekend festivities.
Lil TJay's 222 is a true celebration of life, given the Bronx rapper's tumultuous 2022. On "June 22nd," he reflects on getting shot on the day he met Ice Spice, his excitement for meeting women in Paris, and his paranoia after noticing someone following him and his friends. It's a moving narrative that fully displaying how one cannot predict the day someone will try to take their life. It makes sense that he contrasts this experience with the gospel-influenced "Grateful" featuring Coco Jones at the close of the album.
Elsewhere on 222, Tjay shows his continually growing versatility as an artist. He joins forces with Summer Walker on "Stressed" which samples Kehlani's 2015 track "The Way." The 22-year-old has never avoided matters of the heart in his music, and the Still Over It singer adds a nice layer along with a woman's perspective. On "Project Walls" with NBA YoungBoy, TJay asserts that he's striving for a better life over a furious drill beat. "Beat The Odds Pt. 2" with Polo G is the follow-up to his 2022 track "Beat The Odds." Here, he owns the fact he isn't the biggest artist yet and doesn't feel any shame in that. Still, he is able to land a woman that "looks like Nicki Minaj in a gown." Life tried to take Lil TJay out, but the angels surrounding him said otherwise. We love to see and hear it. – Armon Sadler
Quavo And Future – "Turn Yo Clic Up"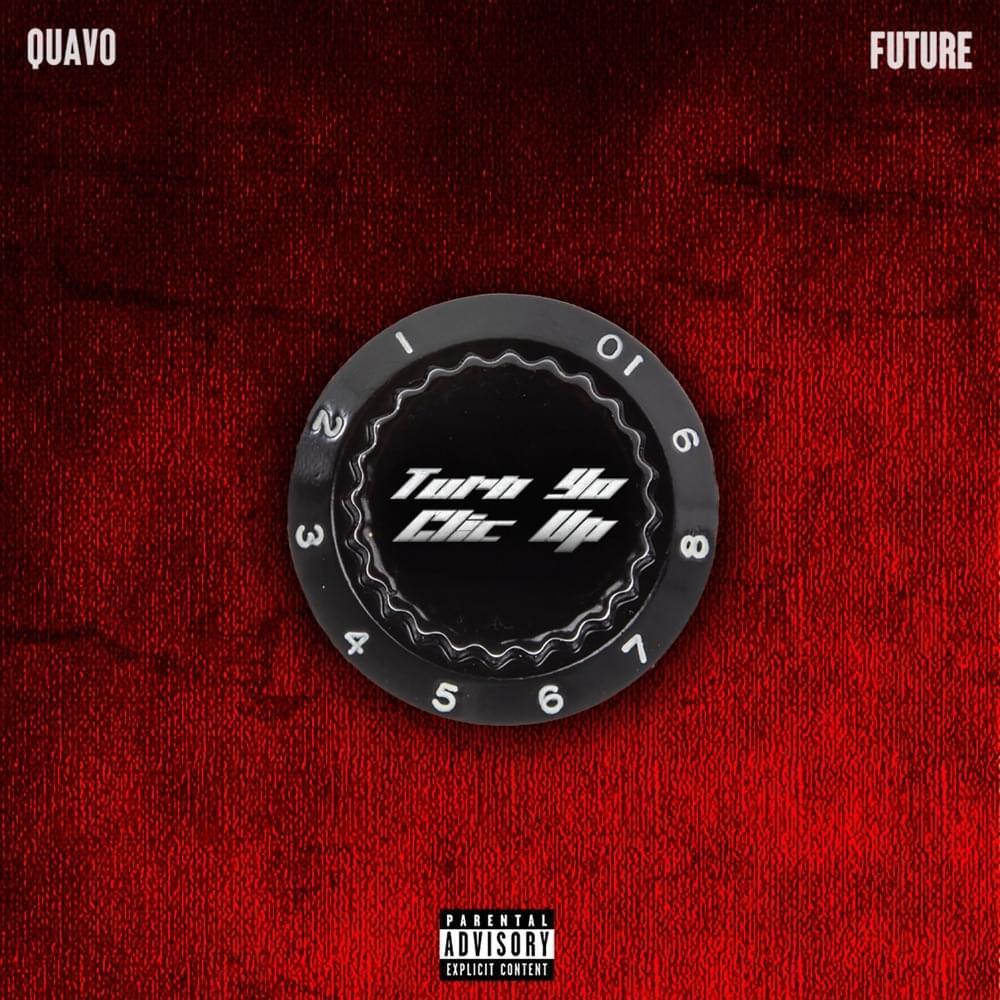 Quavo and Future come together for "Turn Yo Clic Up," which plays to both of their musical strengths. The moderate pacing allows the former Migos member to get off calculated melodic bars like "Look at the people we touched/ Sh*t I'm feelin' like Puffy and Russ." Each line is spaced out between DJ scratch-like synths. Huncho reiterates that he lives his life by a certain code in the hook, crooning "He want the scoop, she want the tea/ I cannot speak, we keepin' it street/ I took a loss, but you still gon' get beat."
Future mimics Quavo's cadence and gets a bit messy with lines aimed at Russell Wilson and his ex-girlfriend Lori Harvey: "Got it out the field, f**k Russell/ Go and ask Lori about the Patek." Overall, the Atlanta duo do their usual flexing but it is clear that they have a lot to say to certain people in, or not in, their lives. – AS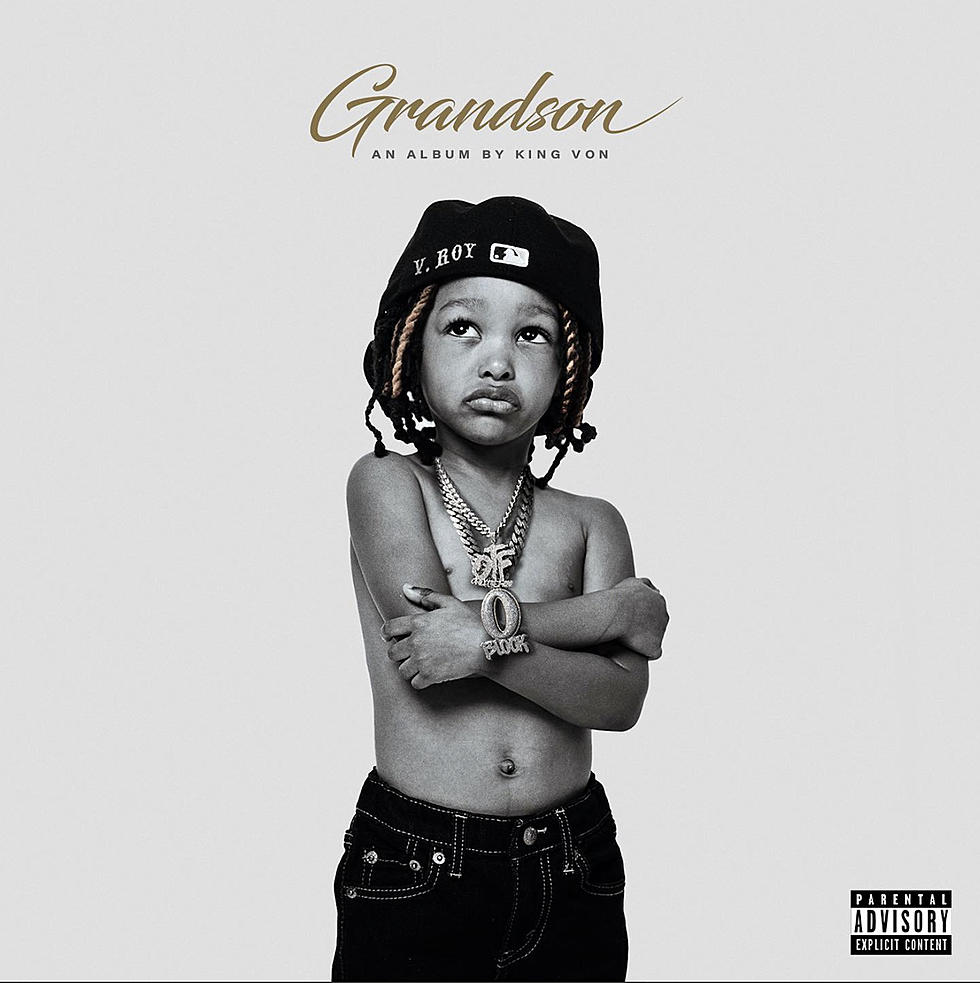 The estate of King Von releases the late rapper's new album Grandson, the follow-up to his 2022 drop What It Means to Be King. His second posthumous effort since his death in 2020, Grandson is filled with the murderous anthems and storytelling cuts that made him one of the most beloved street orators in recent memory. "Soon as somebody die round here, they be blaming me," the OTF rapper laments on "Don't Miss," an aggressive opener that finds Von settling scores and reveling in his menacing ways.
Grandson is filled with a plethora of high-powered collaborations, with G Herbo ("Real Oppy"), Polo G ("Phil Jackson"), Lil Durk ("From The Hood"), 42 Dugg ("GangLand") and more appearing alongside Von. However, it's most powerful moments come when Von is spinning visceral tales, like on the treacherous "Jimmy," or on the contemplative "When I Die," an eerily titled offering that finds him forewarning "and if they killed him, that sh*t was planned." Led by the singles "Robberies" and "Heartless" featuring Tee Grizzley, Grandson is another strong body of work from King Von and a bittersweet reminder of the talent that was briefly realized, but ultimately cut short before his time. – Preezy Brown
Pinkpantheress And Destroy Lonely – "Turn Your Phone Off"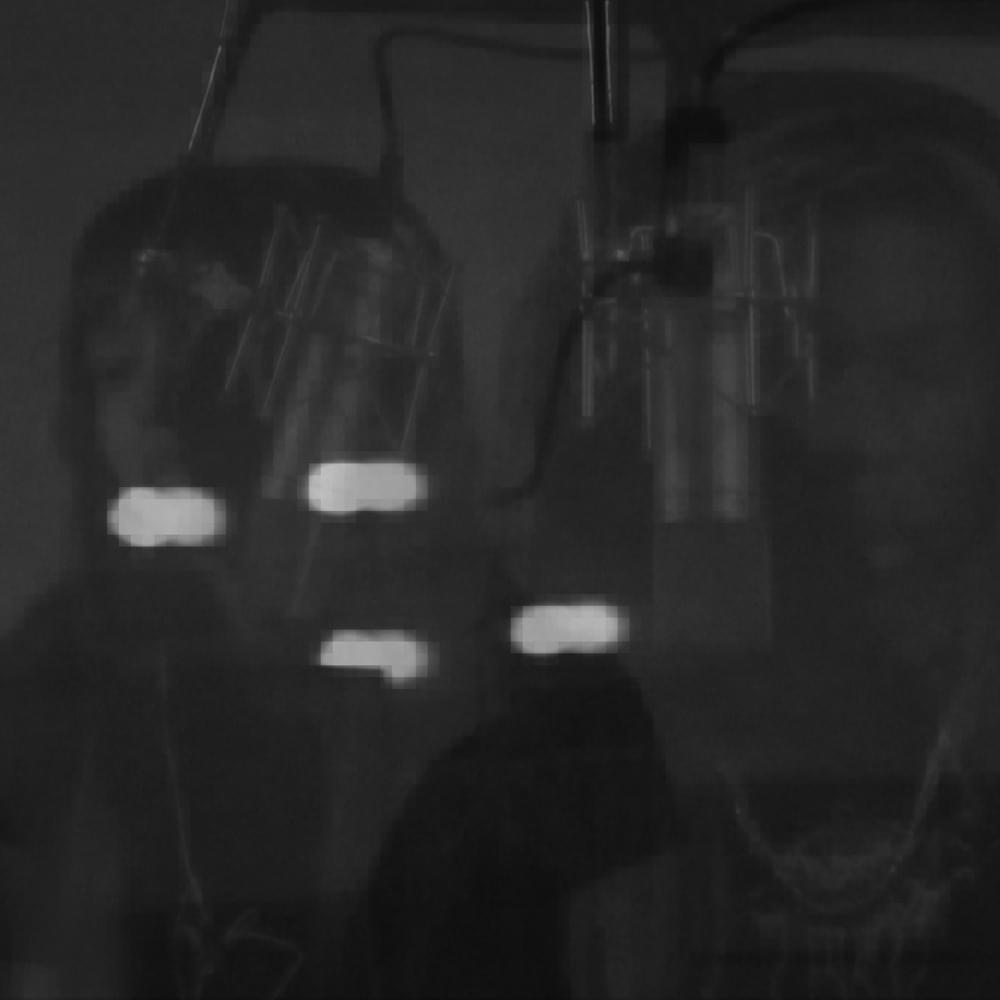 PinkPantheress and Destroy Lonely's "Turn Your Phone Off" feels like an audible race against time. The fast-paced production is loaded with a rapid drum pattern and sonic elements that mimic doing a timed race in a video game. What they're actually racing against is their love that has fallen apart. The 22-year-old repeatedly sings "Was it something I said to your face the day you met me?" and reflects on how she thought she found the one. In the midst of these musings, she sings "Breathe in, breathe out" to calm herself.
Lone admits that he left love behind to keep chasing money and expresses regret. "I wish we could go back to how it was/ Got me feelin' like I'm drowning, I'm unconscious/ Feel like time freezing every time we touch." Despite acknowledging that they may be done for, they still find their way back to another and try to rebuild things. There's hope, even in the despair. – AS
Dave East – Fortune Favors the Bold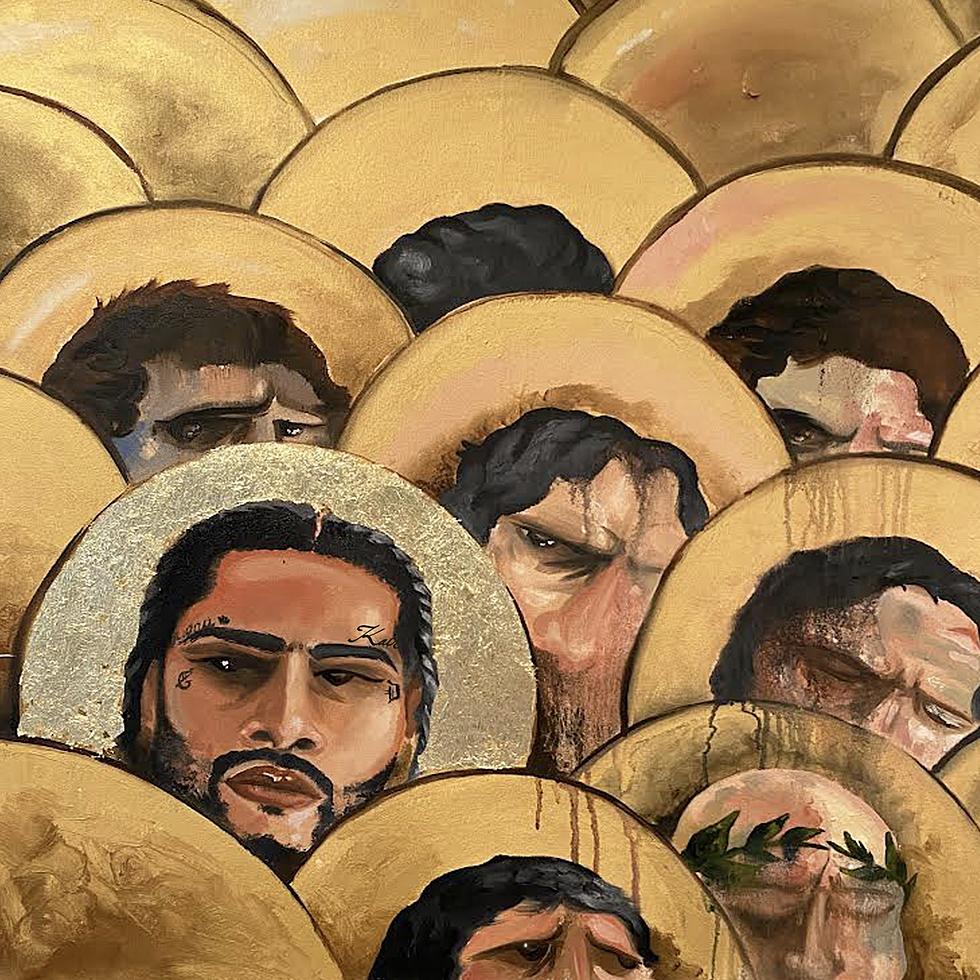 With a decade in the game under his belt, Dave East continues to trudge forward while building his reputation as one of the more formidable lyricists out of New York City. The Harlem rep returns with Fortune Favors The Bold, a robust offering consisting of 23 songs and a bonus track that finds East working with a varied list of collaborators and boardsmen. "When you broke, it make your life harder," the Mass Appeal artist professes on "Still Here," an early highlight that comes as the usually sturdy East attempts to find his footing throughout the first quarter of the project.
However, by the time he's joined by the likes of Cordae ("Long Way") and Tyga ("HUSTLERS"), the former ballplayer is fully locked in, impressing on the heaters "DAMN," "Can't Make This Up," and "Rich Problems." Standout salvos alongside Ty Dolla $ign ("Good Things") and Jadakiss ("Weirdos") rate highly, but East is at his best when touching on matters close to the heart, such as fatherhood. The topic is a familiar theme for the rapper, who crafts a dedicatory jam to his second-born on "Letter 2 Kobi." He promises "I raise you like the Queen you are, proudly, do it gladly" atop a soundscape scored by Triple A.
Fortune Favors The Bold has its middling points, but overall, is a strong effort with a number of explosive moments to account for the occasional lulls. – PB
EST Gee And Young Shiners – Shiners Are Forever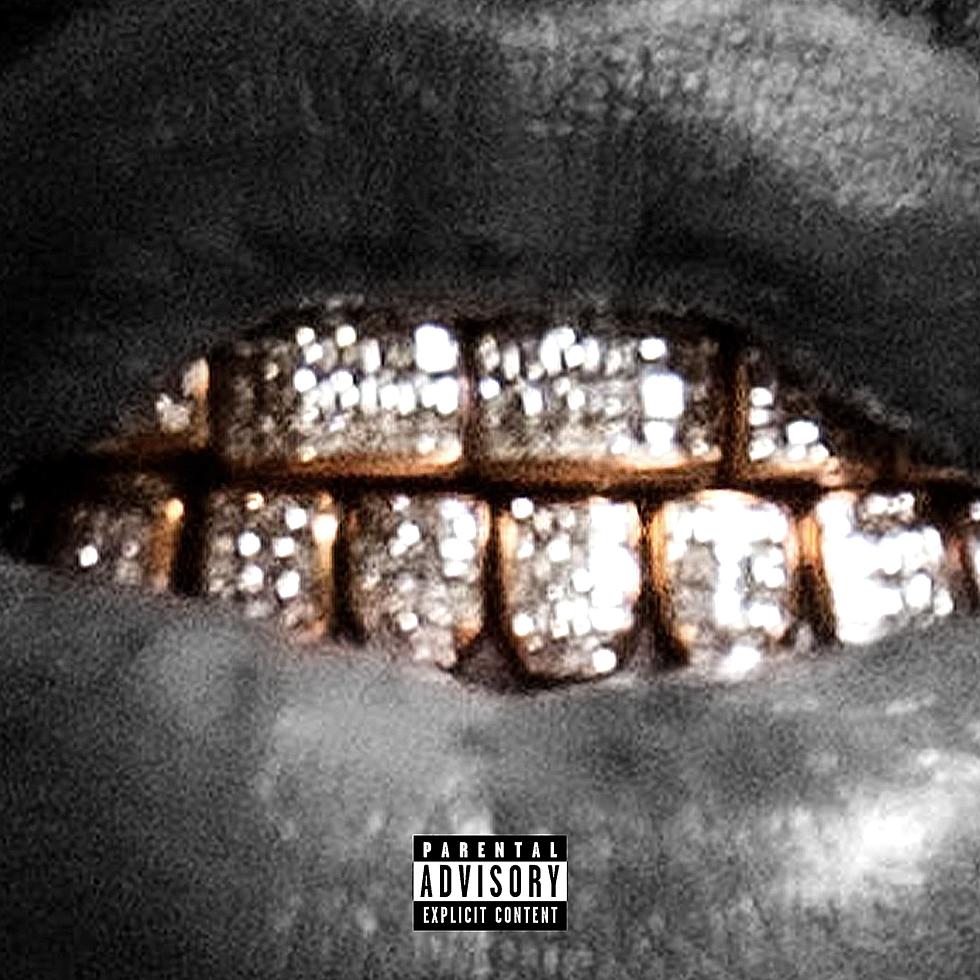 CMG rapper EST Gee steps into the role of executive with the launch of his Young Shiners imprint, which houses the rap star's Louisville, Ky.-based crew of spitters showcased on the label's debut compilation Shiners Are Forever. While EST Gee appears on three of the album's strongest offerings ("Throw It Up," "Beat the Street," "World Is Yours"), he spends most of the proceedings playing the background and allowing his cohorts to step to the forefront. EST Lu Mike asserts himself well with his contributions, including the solo cut "Fill the Void," while EST Marti also steps to the plate on the booming "Bet On Me." Rounded out by members EST Zoski, EST DonWon, and EST SkiMask, the Young Shiners put forth a solid effort in Shiners Are Forever and proves EST Gee is as adept at discovering and developing raw talent as he is at authoring street testimonials. – PB
J Hus – Beautiful And Brutal Yard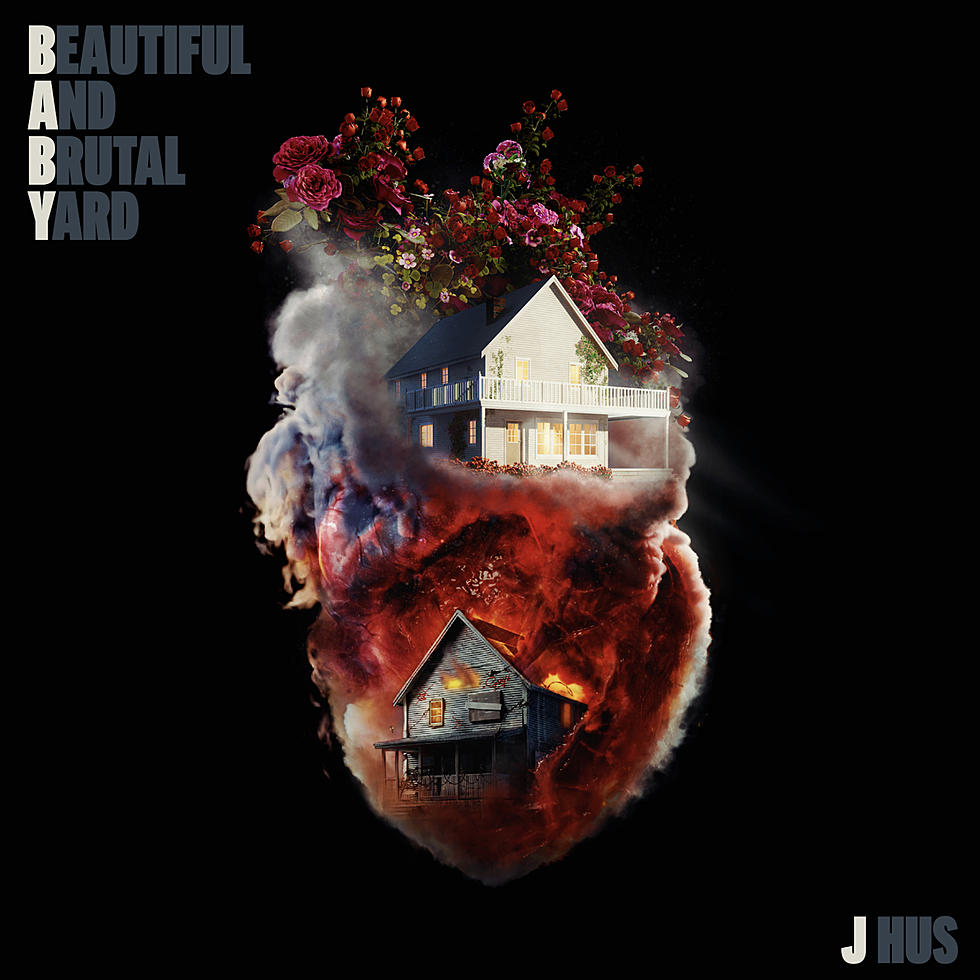 Three years removed from the release of his sophomore album Big Conspiracy, J Hus makes a triumphant return with his new long player Beautiful and Brutal Yard, which finds him putting the duality of his homeland front and center. Presenting himself as "THE GOAT" on the album's introductory cut, Hus recounts his rise from gun draws and street wars to the top of his craft over production by EY, Maestro The Baker, and TSB. "He wasn't looking at me, he had a cross-eye/ He wouldn't wanna cross me when I cross-eye," Hus warns on "Massacre," a slick offering that finds the rapper holding court with attractive and relishing his boss status.
Drake contributes a verse to the lead-single "Who Told You." Jorja Smith and Burna Boy join the proceedings on "Nice Body and "Masculine," respectively. While Hus' yard is at times beautiful, he brings the brutality on grisly numbers like "Come Look," "Comeback" featuring Villz, and "Problem Fixer"—all songs that include an ample amount of tough talk and brandished pistols. Comparing the rush of busting guns to a mental and spiritual orgasmic experience, Hus closes the album off with "Chess," a smoothed-out cut bolstered by strings, harmonicas, and jittery percussion. – PB
Wynne – Some Like It Hot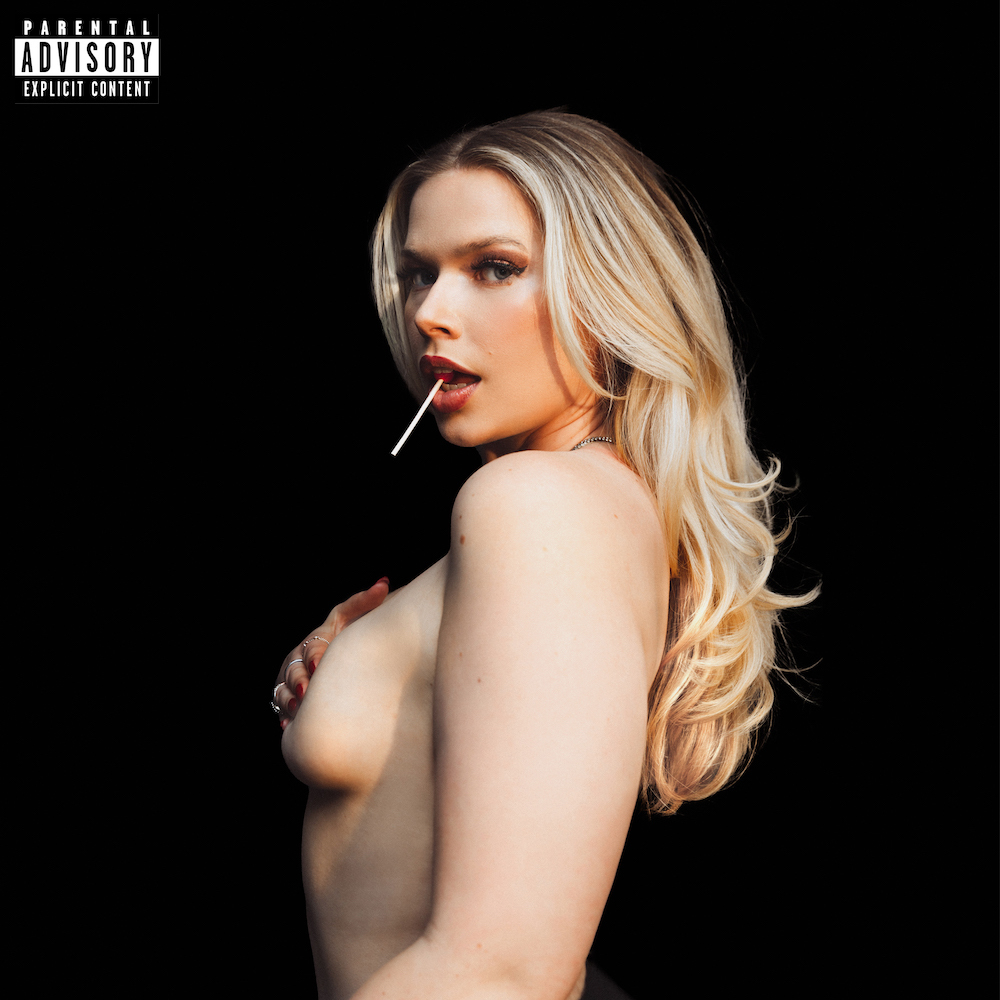 "I"m running circles around these kids, we're playing duck, duck duck, goose," Wynne raps on "What Would Comb Do?" Her new EP Some Like It Hot is a nod to the 1959 crime comedy starring Marilyn Monroe and a depiction of the outdated thinking of Hip-Hop fans in 2023. No matter how much the Portland rapper proves she can spit, internet users try to reduce her to an artist benefitting from her sexual image. She fully leans into that on the cover art, appearing fully naked and covering her breast but also with bars like "Got him pledging to the pu**y like a frat guy" on "Bad Side" featuring LiaFromTheP. While listeners might come for the lust, they'll stay for the lyrical prowess. Lead singles "Jaw Morant" and "Hot Friend" were high-energy bangers loaded with basketball references and dismissiveness toward men.
Wynne flexes her versatility on the aforementioned "What Would Comb Do?" which elicits a vintage feel with a soul sample. She also tones things down a bit on "Wife" alongside New Jersey rapper Chris Patrick. It's a breezy six-song, 17-minute listen, but it's a similar experience to getting full off of an appetizer and not having enough room to finish dinner. Wynne is here to stay, whether that be in your fantasies or real life, evident in the "Wife" bar "Dream girl, but I'm so realistic." – AS
Skooly and Troy Taylor – Sleeping Giants, Pt. 2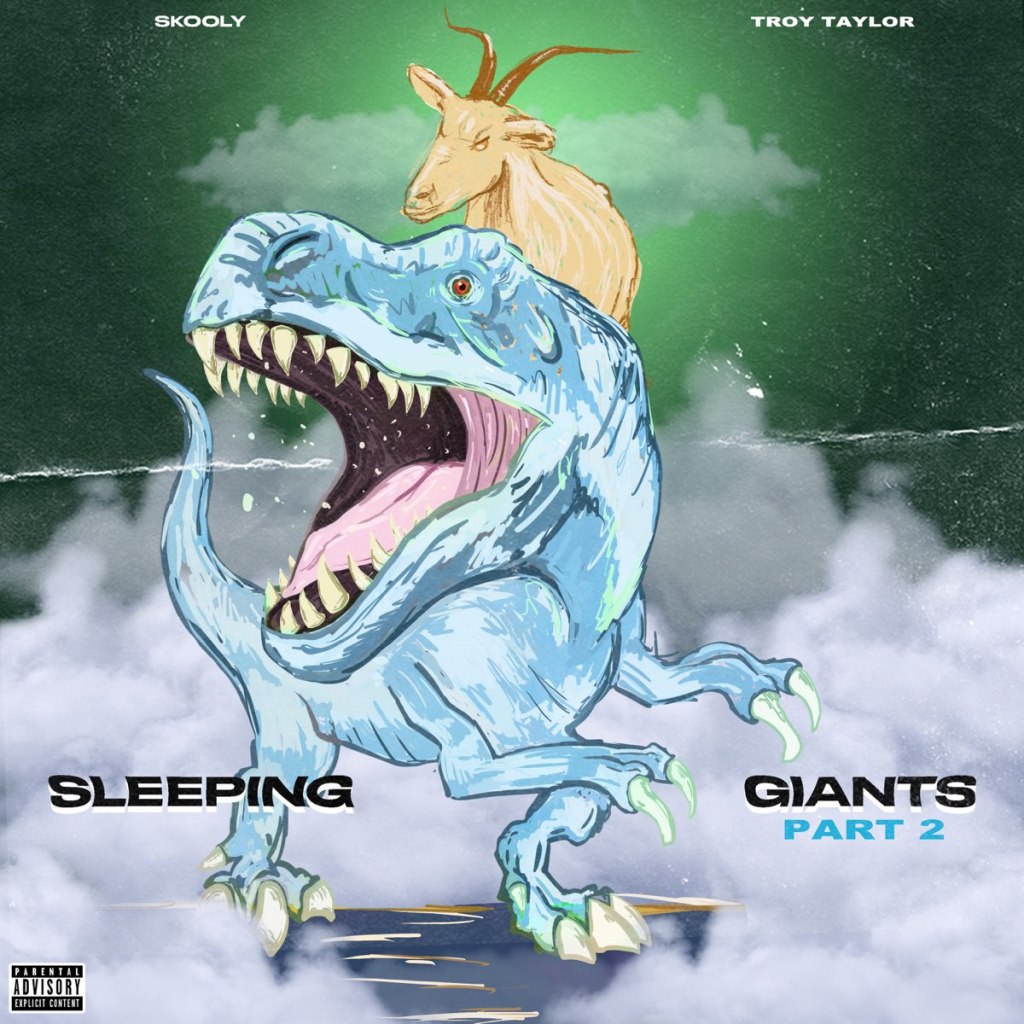 Skooly links up with Grammy Award-winning producer Troy Taylor on Sleeping Giants, Pt. 2, a five-track offering that finds the 2 Chainz protégé and hitmaker concocting a succession of melodic bangers. The Sleeping Giant, Pt. 1 followup puts the focus fully on Skooly as he leans on his vocal abilities throughout, with the mid-tempo groove "Green Light" and the guitar-laden "Swish Swish" bordering on infectious. The Real University signee builds upon the fanfare created by his previous release with a new stash of tunes to further get listeners acquainted with his artistry. – PB
DSTRCT – Installation 002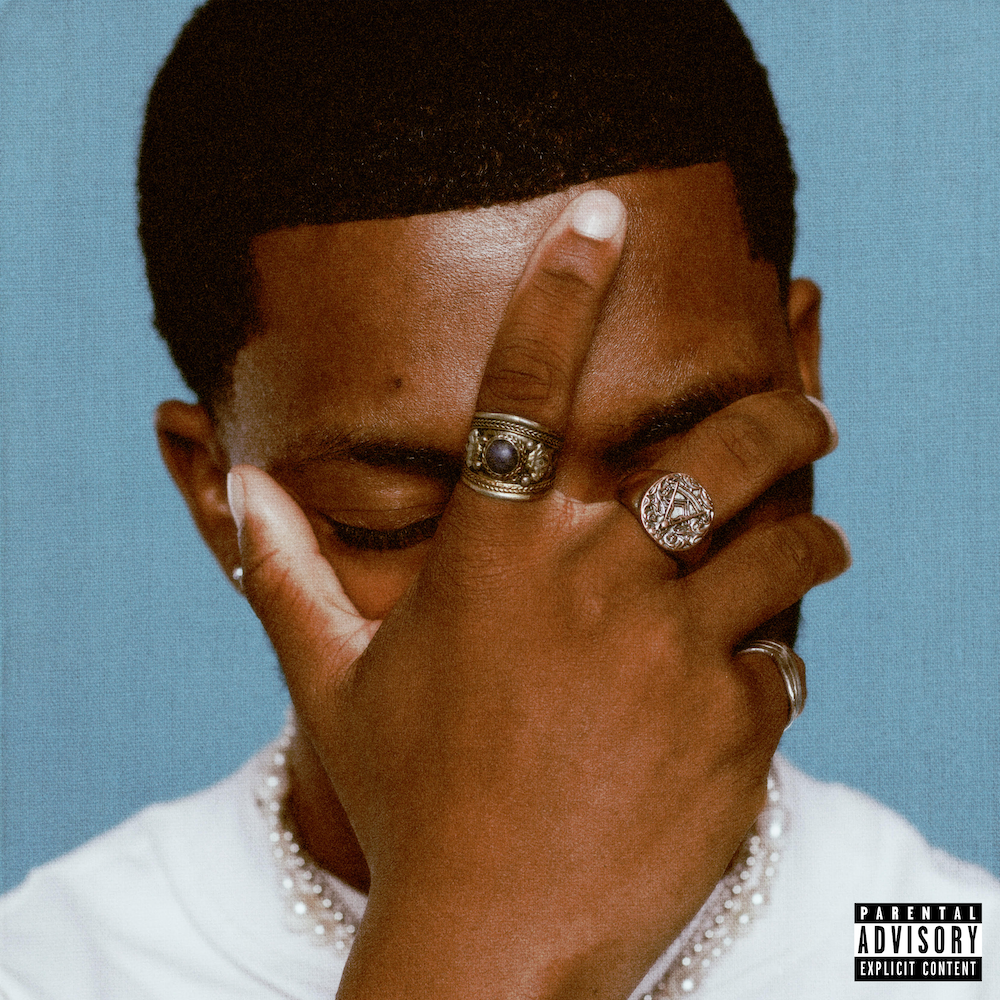 DSTRCT is back with his second Installation EP, following the first that was released in December 2022. The nine-track EP packs his experiences with love and his limitless confidence into a 26-minute, multi-layered journey. Mustard's 10 Summers signee blends rapping prowess with melodic emotional outpourings on tracks like "For What It's Worth," "Loveless," and "As Fate Would Have It." One of the major standouts is "Just Friends." It fuses somber guitar strums and soft drums as he speaks to a woman about their forbidden love due to the fact they both have partners. While "toxicity" may be an overused concept in this era of music, DSTRCT finds a way to make it less boastful and more complex than other songs we have heard over the years. Overall, Installation 002 has a strong set of songs and is a sign of more greatness to come. – AS