Lil Baby Gives Back To The Youth Of Harlem With "Merch Madness" Video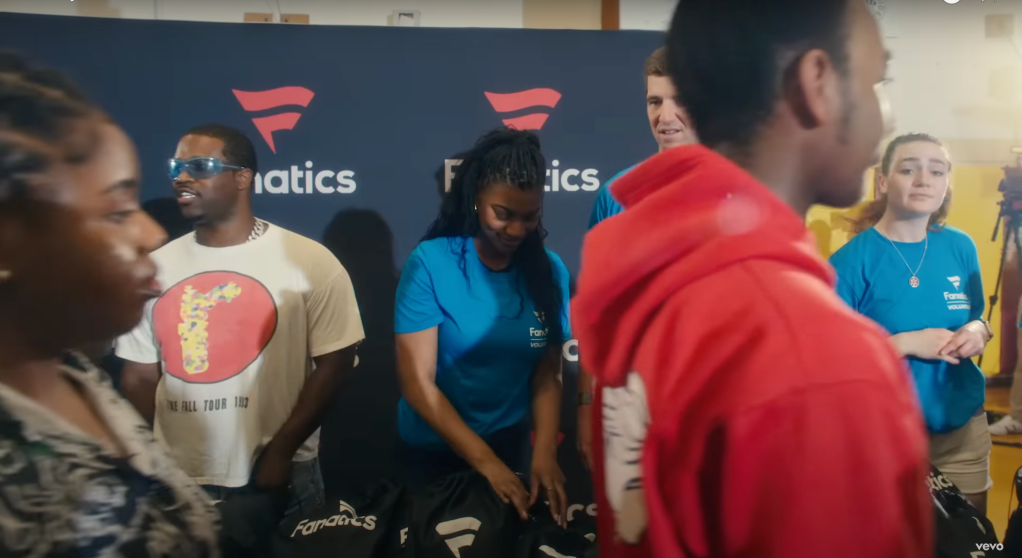 Lil Baby Gives Back To The Youth Of Harlem With "Merch Madness" Video
6901
Lil Baby continues to show why he's one of the biggest rappers of today, and it has a lot to do with his philanthropy.
In the Richie Souf and Eva Nosidam directed video, "Merch Madness," Baby teams up with Fanatics to give back to the youth of Harlem with sporting apparel and more.
The guerilla-filmed visual also sees appearance from big names including Fanatics CEO Michael Rubin, NBA players Chris Paul and Joel Embiid, Taylor Rooks, ASAP Ferg, Meek Mill, Quavo, NFL legends Eli Manning and Tom Brady — who all participated in the Fanatics Global Volunteer Day.
Helping out the campaign, the Atlanta rapper released the coinciding track where he raps, "Merch madness, I done took it global/ Jump back in my bag, did this one for the culture/ Ain't too good to give, my cup been runnin' over/ Made these millions for the kids, I gotta turn it over."
Baby participated specifically at The Frederick Douglass Academy in Harlem, New York, on June 27. The "Heyy" rapper can be seen roaming the halls and classrooms of the school, giving away gear, and getting to know the kids of the community. He also raps atop a yellow school bus while wearing an Atlanta Hawks jersey.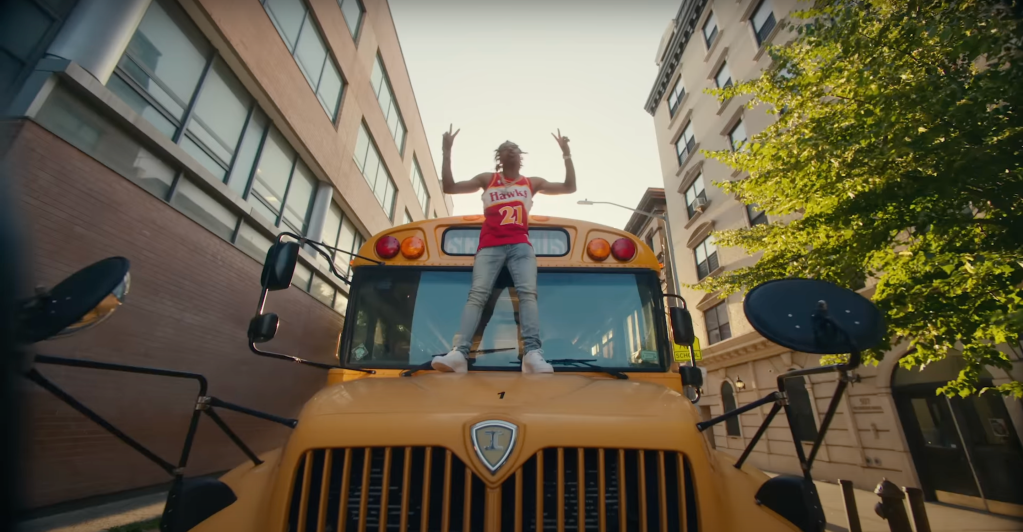 Reportedly, the global "Merch Madness" event donated over 300,000 licensed pieces to approximately 100,000 underserved youth in 100 locations across the US. Per press release, Lil Baby is giving away all royalties from the single to charity.
Check out the philanthropic video to "Merch Madness" above.