LeToya Luckett to Star in BET+ Holiday Movie 'A Miracle Before Christmas'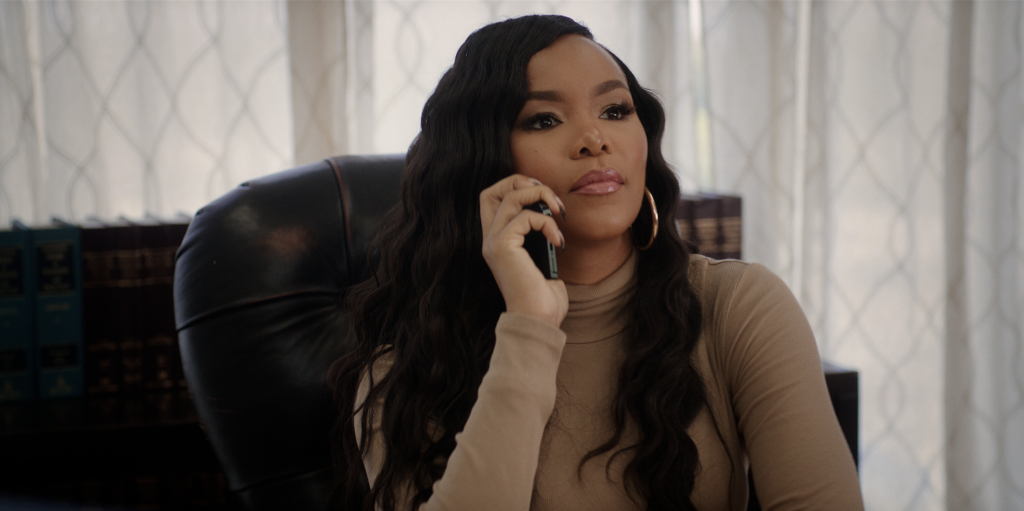 LeToya Luckett to Star in BET+ Holiday Movie 'A Miracle Before Christmas'
70
LeToya Luckett's acting resumé continues to expand. The Grammy-winning singer and actress will star in the upcoming holiday movie, A Miracle Before Christmas.
The original film is directed, written and produced by LazRael Lison. It will premiere Dec. 8 on BET+.
Luckett stars as Mercedes Wright, "a fast-talking popular relationship therapist with all the answers when it comes to fixing everyone else's marriage."
However, this time, with the help of an angel, she must use the magic of Christmas to find the secret to save her own.
The cast also includes Romeo Miller (Madea's Witness Protection, Romeo!), Keith David (Greenleaf, Nope), Demetrius Shipp Jr. (All Eyez on Me, All American), Paula Jai Parker (Hustle & Flow, Friday) and Porscha Coleman (Dad Stop Embarrassing Me!, You Can't Fight Christmas).
"It's so great getting @silverthroat Keith David @letoyaluckett back together and witnessing the magic of their chemistry for myself," Lison wrote in an Instagram caption.
Luckett and David previously shared the screen in OWN's hit show Greenleaf.
View this post on Instagram
Earlier this year, Luckett starred in Lifetime's original movie Line Sisters.
"When I was introduced to the film, and after reading the script, I felt the desire to finally get my chance to be a part of a sorority, I had to take this big chance and take this big leap," Luckett told Rated R&B in an interview.
"There were so many different layers to this film. I felt that the scary part was yes, a big layer, but not one that I should turn away from the film. There was fun, sadness, and so many things that I could relate to. I was like, 'Let's do this. Let's have fun with this.' I'm glad I did."
Last year, she played in Lifetime's Lust: A Deadly Sins Saga, which starred Keri Hilson and Tank.
In the world of music, Luckett has been relatively quiet. She last released an album in 2017 titled Back 2 Life.
"I wish that album would have garnered more ears than it did. I was going through a transition in my life and felt myself growing. I wanted to share it on an album and I felt like that was that album," Luckett told Rated R&B.
As for a new album, she admits that she has been skeptical. "I think I'm kinda traumatized from album three, but we're gonna get over that. We're in therapy (laughs). As far as creating new music, we're gonna see."