Leon Thomas Signs With Ty Dolla $ign's EZMNY Records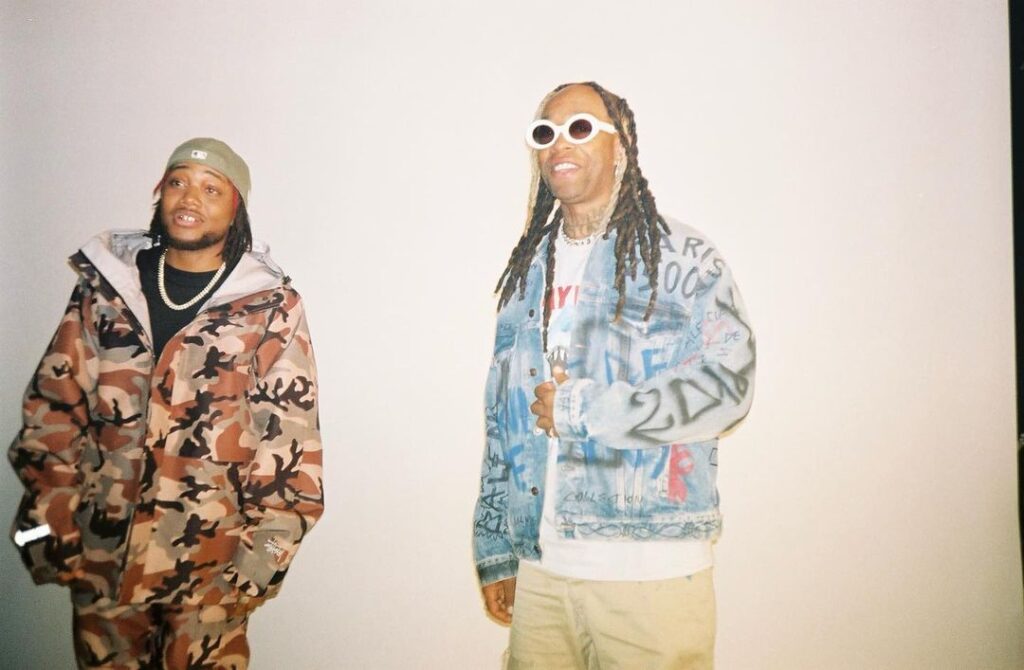 Leon Thomas Signs With Ty Dolla $ign's EZMNY Records
50
Leon Thomas has a new label home. The singer/actor has signed to Ty Dolla $ign's newly-minted EZMNY Records, a partnership between Motown Records, Billboard reports. Thomas is the first signee.
"Leon's talent was just a higher level from every other singer or producer that I was hearing, and the fact that he was doing everything himself from playing bass to working Logic and Pro Tools [was amazing]," Ty told Billboard. "From the first song I heard, I knew he was one of them ones."
Ethiopia Habtemariam, Motown's CEO/chairwoman, is equally thrilled to be working with Ty in a larger capacity, bringing Thomas on board for the new adventure.
"As a prolific songwriter, producer, and all-around creative, Ty is a craftsman who continues to showcase new depths of his artistry. We're looking forward to this partnership with EZMNY Records and presenting their first artist Leon Thomas."
"It's official y'all! I'm dropping some music this year with @motownrecords. Shout to @tydollasign and @shawnbarron for giving me an opportunity to share my art," wrote Thomas on Instagram.
Thomas last put out official solo music under the Priority Records imprint, namely the Genesis EP. Released in August 2018, the seven-track project featured guest appearances from Buddy, Elle Varner, and Tayla Parx.
Previously signed to Columbia Records before going the indie route, Thomas told Rated R&B's Antwane Folk in a 2018 profile that he'd be open to signing again to a major label.
"I feel like for any deal as I grew older, I really learned the importance of leverage," he explained to Rated R&B. "So the more I do outside of a company by myself, the more I can ask for and the more leverage I'll have in my major label deal. I'm working hard to make as much noise and to do as many shows as I can so we can really create the right amount of buzz to get a situation that is treated with respect at the company."
Thomas could not have made a better manifestation. He has remained active since the release of Genesis, most notably with Drake (Certified Lover Boy), Ariana Grande (Positions), and Givēon (When It's All Said and Done… Take Time).
He also received credits for songwriting and background vocals on Ella Mai's certified gold single "Not Another Love Song." Additionally, he earned a Grammy nomination in 2020 for his writing contribution to Rick Ross' Drake-featured single "Gold Roses."
Later this year, Thomas plans to release a new project with Electric Dusk as its working title.
View this post on Instagram