Latto Eulogizes Jung Kook Of BTS During Fake Funeral In "Seven" Video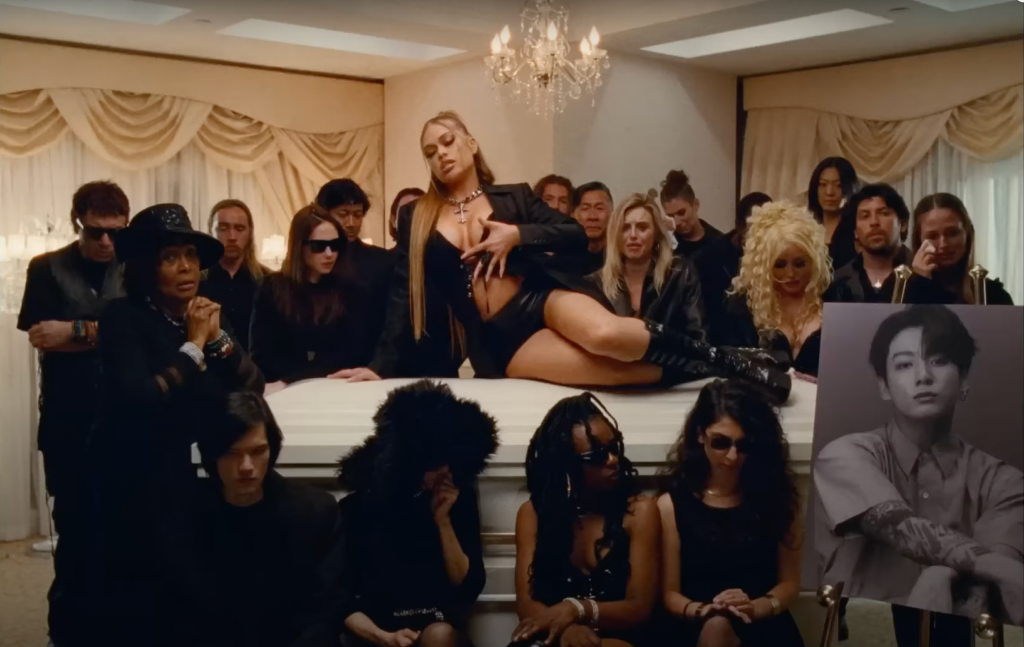 Latto Eulogizes Jung Kook Of BTS During Fake Funeral In "Seven" Video
6901
Jung Kook of Korean Pop group BTS has recruited Latto for his first solo single and music video "Seven."
In the Bradley and Pablo-directed visual, Kook takes an entire week trying to convince a young lady of his passion for her. Uninterested, the young woman denies his advances before Kook takes measures to the extreme and fakes his own death.
Latto appears in the visual as she eulogizes the singer's uncanny funeral, while fantasizing about what she wants to do.
The "Put It On The Floor" rhymer sports all-black as she raps, "Tightly take control, tightly take his soul/ Take your phone and put it in the camera roll/ Leave them clothes at the door/ What you waiting for? Better come and hit ya goals."
Kook sings the hook, "Monday, Tuesday, Wednesday, Thursday, Friday, Saturday, Sunday/ Monday, Tuesday, Wednesday, Thursday, Friday, seven days a week/ Every hour, every minute, every second/ You know night after night, I'll be lovin' you right/ Seven days a week."
"Seven" isn't the first time that BTS has linked with Hip-Hop stars. Megan Thee Stallion, Nicki Minaj, Snoop Dogg, Pharrell, J. Cole, Wale, Warren G, and the late JuiceWRLD have all previously collaborated with different members.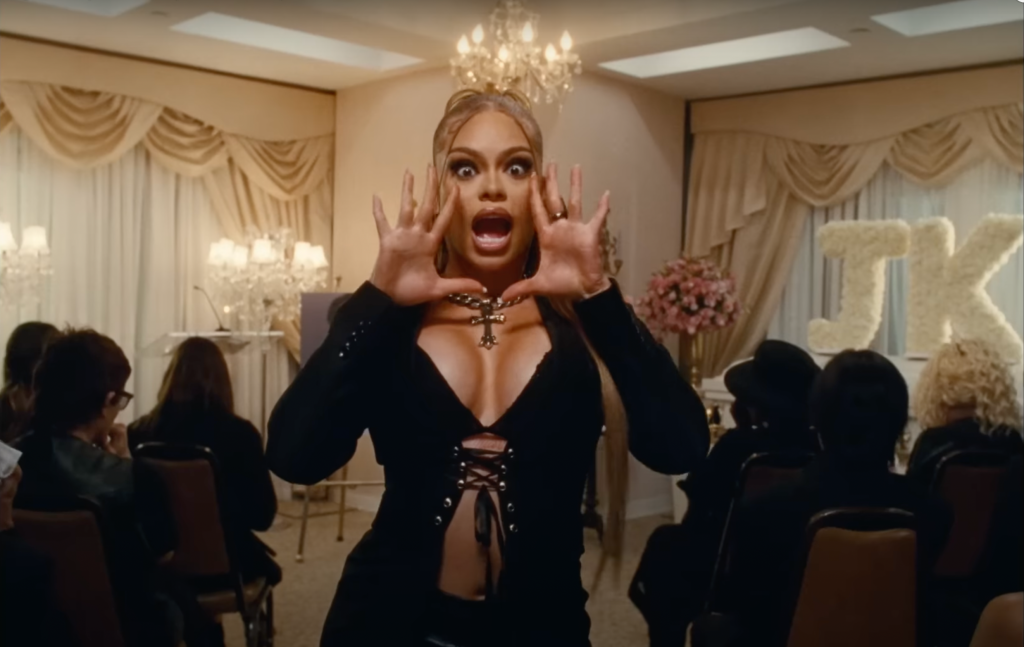 BTS, which stands for Bangtan Boys, includes members Jimin, SUGA, V, j-hope, RM, Jin and Jung Kook.
Minaj was actually one of the first rappers to ever work with the group on their 2018 song "Idol." Thee Stallion would be the next woman rapper to collaborate with the septet for the remix to their 2021 track "Butter."
"I love BTS, and I was telling my manager, 'I really want to do a song with BTS, I don't know what I can do or what we're going to do. What song we are going to sing?'" she told Entertainment Tonight last year about the collab.
Check out Jung Kook's video for "Seven" featuring Latto above.