Latto And Cardi B "Put It On Da Floor Again" For Official Remix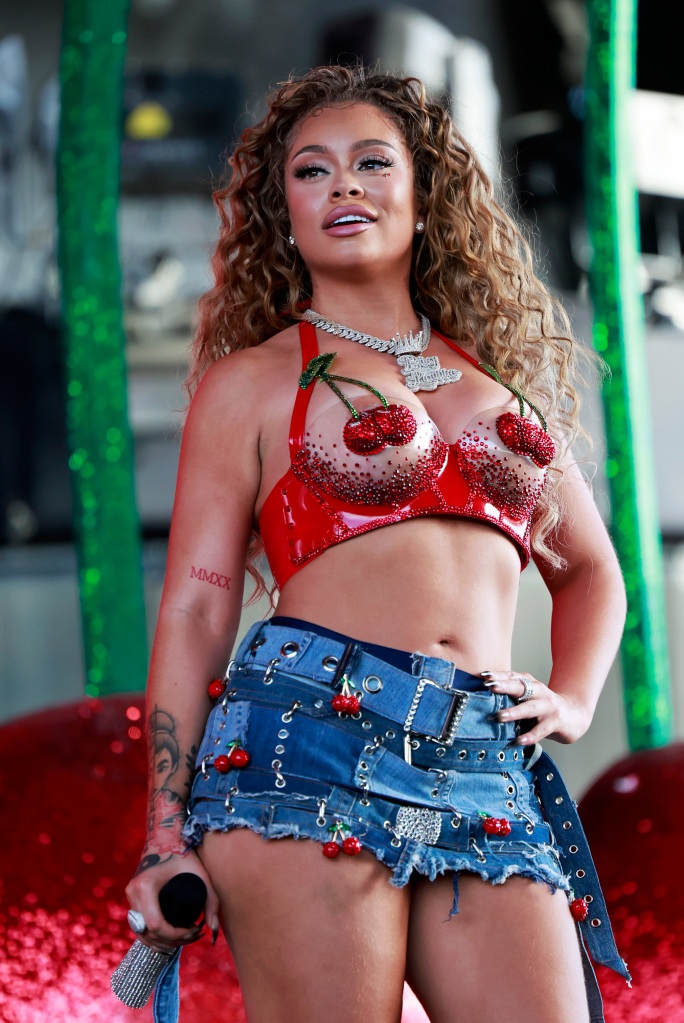 Latto And Cardi B "Put It On Da Floor Again" For Official Remix
6283
Latto's viral "Put It On Da Floor" has the rapper acting "brand new" and with the official remix, the 24-year-old brings in Cardi B. Released on Friday (June 2), the two ladies "Put It On Da Floor Again" in the official music video for the updated track.
The visual features cameos from Offset, Baby Drill, and Louisiana State University women's basketball star Angel Reese. The champion stands proudly as the Bronx native raps "I've been ballin' so damn hard/could've went to LSU."
From the convenience store to the jewelry store to a lively house party, the duo showcase their twerking skills, flaunt their riches, and toast 1800 Tequila Cristalino.
The Atlanta rapper first previewed "Put It On Da Floor" while performing at Coachella earlier this year before officially releasing the track following the festival. It is her second single of the year, following the pop song "Lottery" featuring Lu Kala. Both releases come after she earned two 2023 Grammy nominations for Best New Artist and Melodic Rap Performance, the latter for her chart-topper "Big Energy."
Currently, the "Wheelie" rapper is gearing up for a summer of performances including a summer festival run in Europe that includes Wireless Festival in London, Roskilde Festival in Denmark, and Rolling Loud Germany.
In April, Teyana Taylor was confirmed as Latto's creative director.
"I'm so proud of your growth, willingness to be a student to better your craft and your dedication! I'm so excited for the journey ahead with you as your CD. 4 shows down together and a lot more to goooooooo! Let's goooooo!," wrote the Harlem artist to her protégé.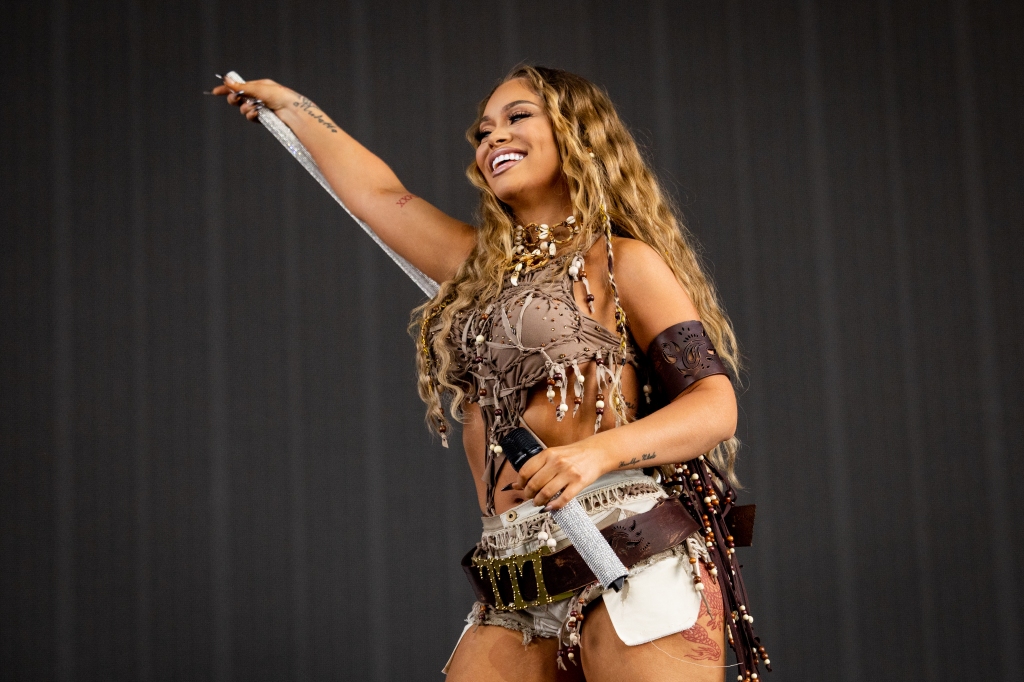 Latto's latest album 777, released in March 2022 features 21 Savage, Lil Wayne, Childish Gambino, Lil Durk, Nardo Wick, and Kodak Black across 13 tracks. VIBE ranked the project at No. 23 on our top 25 Hip-Hop albums of last year, writing "It's clear Latto is making big bets on herself."
Listen to the album below and "Put it On Da Floor Again" with Latto and Cardi B above.