Lakeyah Drops "Want Em Hood" Video With Cameos From Flo Milli, Maiya The Don, And More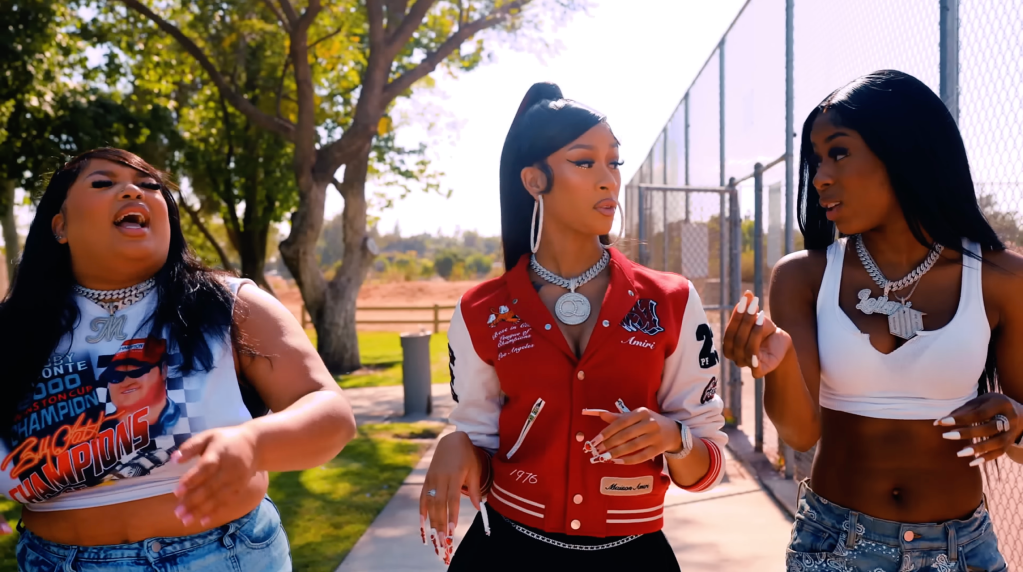 Lakeyah Drops "Want Em Hood" Video With Cameos From Flo Milli, Maiya The Don, And More
8446
Lakeyah has released a fun summertime visual for her new single "Want Em Hood," which samples the hit 2007 Gorilla Zoe song "Hood Figga."
In the Diesel Filmz-directed video, the Quality Control artist brings along her sisters in rap, Flo Milli and Maiya The Don, to look for the "real hood" guys.
Hanging out at the neighborhood basketball court, the "Mind Yo Business" spitter wears a varsity jacket, skater skirt, and Rick Owens sneakers. The "Telfy" rhymer also sports a summer-ready outfit, as Polo G's sister and rising R&B singer Leilani, accompanies Lakeyah on her search.
The visual transitions from day to night where Lakeyah and Flo Milli link for an energetic scene to a jam-packed house party, where the 22-year-old invites even more cameos. Detroit rapper Skilla Baby, prodigy of Sada Baby, then pulls up with his boys.
Lakeyah describes her perfect "hood ni**a" as she raps, "Takin' care of his momma, stackin' and countin' commas/ A real boss b**ch need a ni**a who 'bout the drama/ And keep a fly b**ch in the latest like she Madonna/ A hood ni**a, know he gon' bust it without a problem."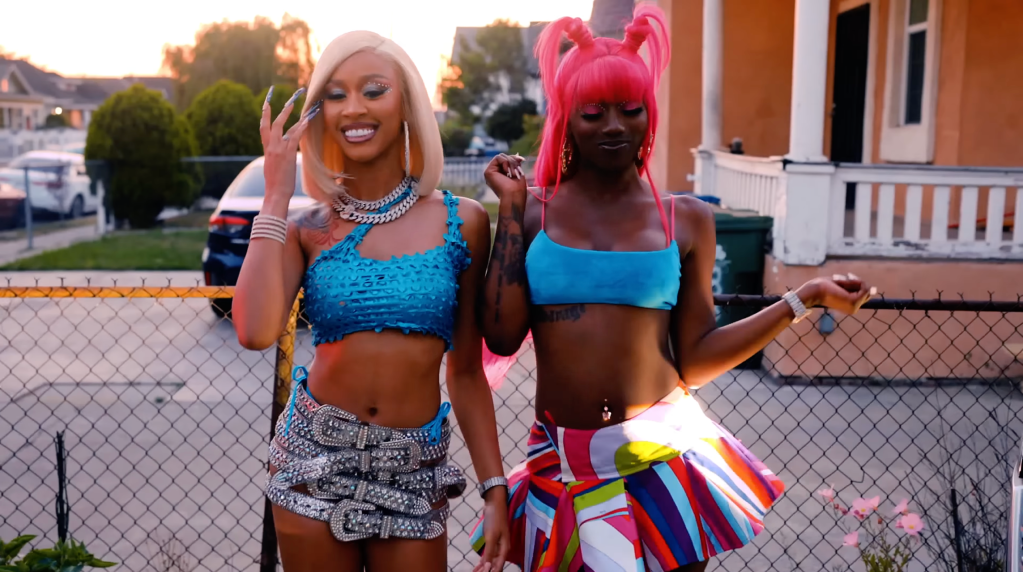 "Want Em Hood" follows Lakeyah's four-track June EP Add It Up with Kash Doll, which includes four versions of the homonymous song.
The Milwaukee-star also recently headlined 2023 CultureCon L.A. and is gearing up to return to BET+'s unscripted reality series The Impact Atlanta after a successful inaugural season.
Take a look at Lakeyah's lively video for "Want Em Hood" above.