Kim Kardashian gets roasted due to images of her backside at recent Lakers' game, as fans insist she has a BBL that went wrong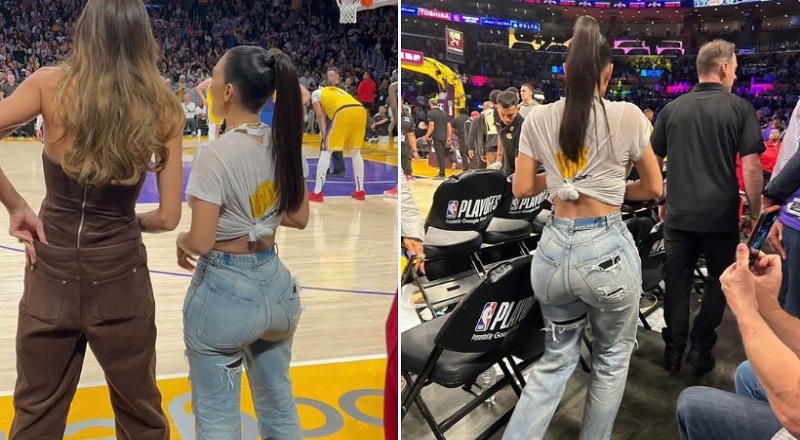 Kim Kardashian gets roasted due to images of her backside at recent Lakers' game, as fans insist she has a BBL that went wrong
12772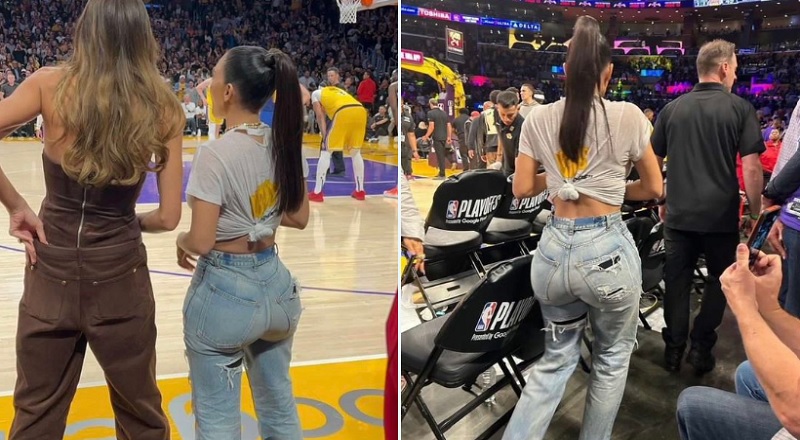 Kim Kardashian's backside at Lakers game gets made fun of
Kim Kardashian has become a fixture at the Los Angeles Lakers' games, this playoff season. Because of how she was looking at LeBron James, many felt she was targeting him. In actuality, the rumors are suggesting she and Tom Brady may be dating. Regardless, Kim Kardashian is a single and wealthy woman enjoying life. As a woman living in Los Angeles, she is doing what they do, which is going to Lakers' games. Her appearance at Game 6, vs. Golden State, has people talking about her bottom.
Kim Kardashian is used to people talking about her body. After all, that's how she rose to fame in the first place. Until Kim K, when people had intimate videos leak, it damaged their careers. However, in her case, she ended up building a career from it. Not only did Kim Kardashian build a career, but she also turned it into a billion dollar brand. Before people like Kim, the goal was just to be a model and a reality TV star. However, Kim and her family propelled it into a billion dollar business.
Kim Kardashian and her friends have enjoyed the Los Angeles Lakers, this year. Their season is worth talking about. After a 2-10 start to the season, the Lakers barely made the playoffs at 42-40. In the playoffs, they upset the Memphis Grizzlies in the first round. After that, they dethroned the Golden State Warriors. Somehow, Kim Kardashian managed to overshadow all of that. A fan sitting behind her took a photo of her backside. Now fans have jokes, accusing her of having a BBL, and it being botched.
Source: Daily Loud
Kim Kardashian's backside at Lakers game gets made fun of