Kiana Ledé Names These Artists In Her 'R&B Justice League'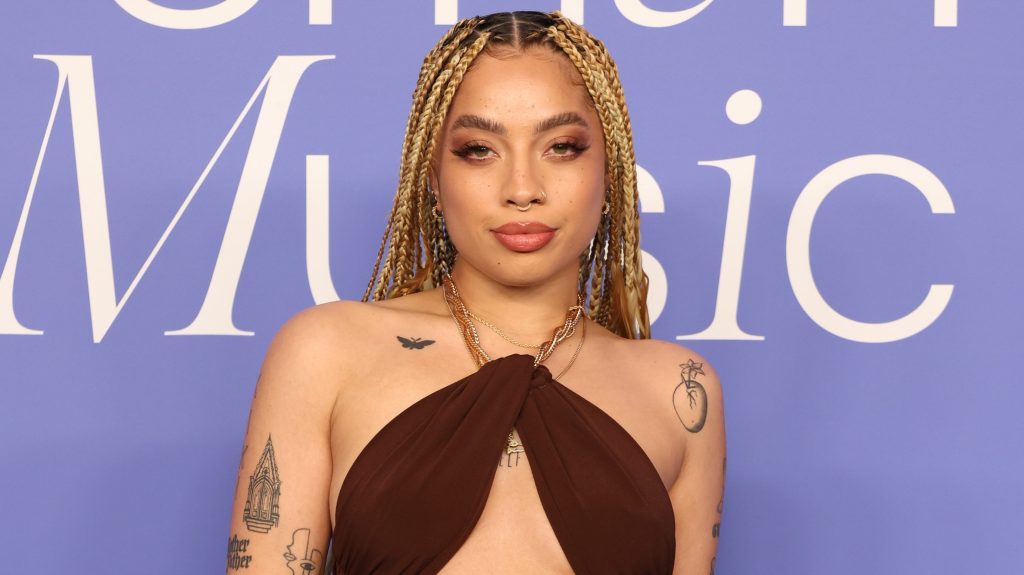 Kiana Ledé Names These Artists In Her 'R&B Justice League'
5665
Rap is notorious for its massive collaborations—"Nasty Girl," "Flava In Your Ear (Remix)," "Clique," "Monster," and more. However, Kiana Ledé is ready to bring that same energy to R&B.
Ahead of the release of her sophomore album, Grudges, we spoke with the singer to find out who she would select to partake in a collab of that magnitude.
"Oh my God. This is so exciting. I always think about 'Hercules' and you know the [muses]," she teased. "So,  Summer [Walker], Jhené [Aiko], Ari [Lennox], Ella [Mai], and Kehlani. I feel like they're all just the perfect amount of R&B but everyone's in their own little pocket. So all that coming together, it's like Justice League."
Coincidentally, Ledé has already collaborated with almost all of the aforementioned women. On her most recent project, she worked with Mai on "Jealous." 2020's Kiki boasts of the Lennox feature on "Chocolate." The following year, she shook the R&B world with her lowkey toxic, albeit seductive collab with Kehlani on "Ur Best Friend."
Despite Mai's appearance on the 26-year-old's newest LP being the sole female collaboration, Ledé also worked with Khalid and Bryson Tiller on "Where You Go" and "Gone," respectively. The 18-track album was a restorative journal prompt for the singer as she fought with herself to release some strongly-rooted grudges, name her problems, and work through them.
One of the last few R&B supercollabs came in 2009 on the More Than A Game soundtrack. "If You Dream," was the empowering ballad that closed out the album and featured Tank, Tyrese, Jordin Sparks, Omarion, Tamar Braxton, Charlie Wilson, JoJo, Toni Braxton, Steve Russell, and Faith Evans.