Keke Palmer dances to Nicki Minaj and Ice Spice's "Barbie World" with her son [VIDEO]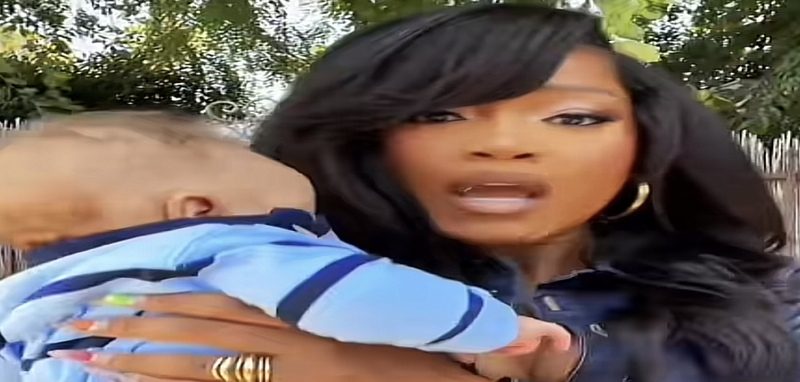 Keke Palmer dances to Nicki Minaj and Ice Spice's "Barbie World" with her son [VIDEO]
8240
Keke Palmer dances to Nicki Minaj & Ice Spice's "Barbie World"
Back in February, Keke Palmer officially gave birth to her son, as she welcomed the child into the world with her boyfriend, Darius Jackson. Palmer has reportedly been dating Jackson since 2021. Palmer initially announced her pregnancy while hosting "Saturday Night Live," last December.
Meanwhile, Palmer is continuing to show her son even more. She recently posted a video to TikTok, where she's seen holding him. Furthermore, the actress is also dancing with him to Nicki Minaj and Ice Spice's new "Barbie World" song with Aqua.
"My son told me to stay on yall neck!" said Palmer on TikTok. "See you at Broccoli Fest ?
Spice and Nicki's Barbie World collaboration was released a week ago, and will appear on the upcoming "Barbie" movie soundtrack. Both the movie and soundtrack will be released on July 21. This is also the second collaboration between Spice and Nicki, as Nicki was featured on Spice's "Princess Diana" remix, in April. That went on to debut at number four in the US, on the Billboard Hot 100 chart.
Check out Keke Palmer dancing to Barbie World with her son on TikTok, below.
Keke Palmer dances to Nicki Minaj & Ice Spice's "Barbie World"