GloRilla addresses criticism of her BET Awards performance; Says she wanted to be sexy and not dance like Chief Keef [VIDEO]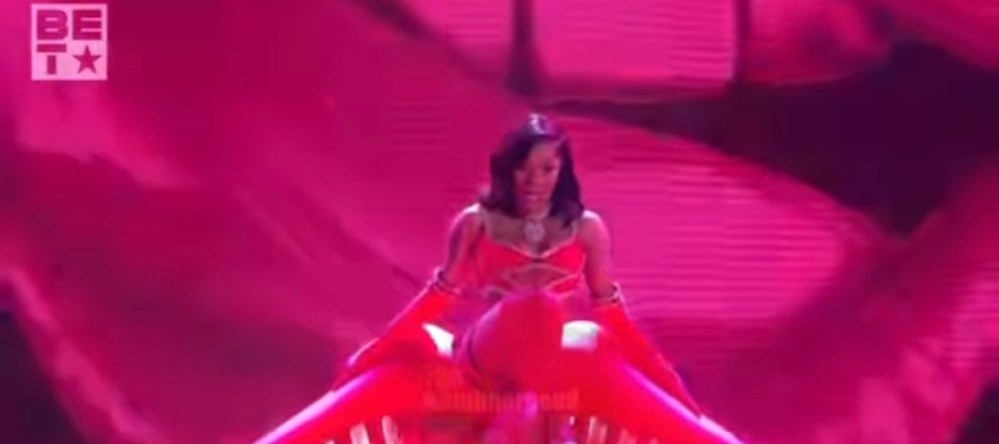 GloRilla addresses criticism of her BET Awards performance; Says she wanted to be sexy and not dance like Chief Keef [VIDEO]
12463
GloRilla addresses criticism of BET Awards performance 
Last weekend, GloRilla performed at the annual BET Awards in Los Angeles. There, the Memphis rapper delivered plenty of sex appeal, as she performed her latest single, "Lick Or Sum." GloRilla was seen in all pink, as she displayed various dance moves to accommodate the vibes.
However, some apparently weren't feeling GloRilla's performance at the BET Awards, for some reason. As a result, Glo spoke on this, during her latest Instagram live session. She explained how she simply wanted to be sexy, and didn't have to be so energetic and "dance like Chief Keef."
Meanwhile, GloRilla has been pushing various singles, this year. This includes "Internet Trolls," as well as Lick Or Sum. Back in January, she also ventured on her headlining "Anyways, Life's Great" Tour. That came after her breakout 2022, where she released her "Anyways, Life's Great" EP. That project contained her "F.N.F. (Let's Go)" single with Hitkidd, which turned her into a star, and went on to sign to fellow Memphis native Yo Gotti's CMG record label.
Check out GloRilla speaking on her latest BET Awards performance and the criticism that followed it, below.

GloRilla addresses criticism of BET Awards performance