Kehlani, Tory Lanez, & More Slide Into Our "R&B Season" Playlist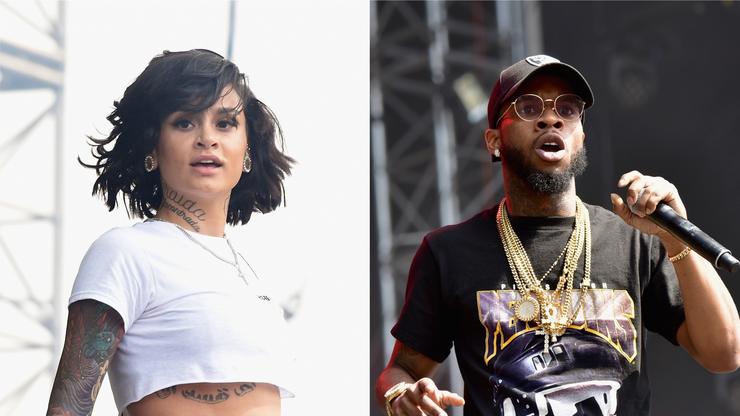 Kehlani, Tory Lanez, & More Slide Into Our "R&B Season" Playlist
29
With Kehlani's It Was Good Until It Wasn't plus a new single from OVO artist, Roy Woods, off his forthcoming album, Dem Times, it was looking pretty good for R&B this week. While there may not be as many additions to our "R&B Season" roundup as usual, we're making up for it by bringing nothing but fire to the batch this week.
As one of the most prominent R&B artists on the scene these days, Kehlani's It Was Good Until It Wasn't was one highly anticipated project, and the songstress did not disappoint. Off the album we've nabbed her previously released single, "Toxic," along with the Tory Lanez-featured "Can I" and a solo joint, "Water."
However, Kehlani wasn't the only R&B lady to drop this month. Mahalia came through with a short-but-sweet 3-track EP titled Isolation Tapes, and we've decided to feature not one but two of those songs on our playlist: "Plastic Plants" and "BRB." Of course, we can't forget Roy Woods' latest single, "I Feel It," off his new album, Dem Times, dropping on Friday. Check out our "R&B Season" playlist below and don't forget to follow our other specially-curated playlists on Spotify.
Follow our Wake & Bake playlist here.
Follow our G.O.O.D. Music playlist (for a GOOD ASS FRIDAY) here.