Katy Perry Talks Pregnancy Hormones, Gaining the 'COVID 30' in Quarantine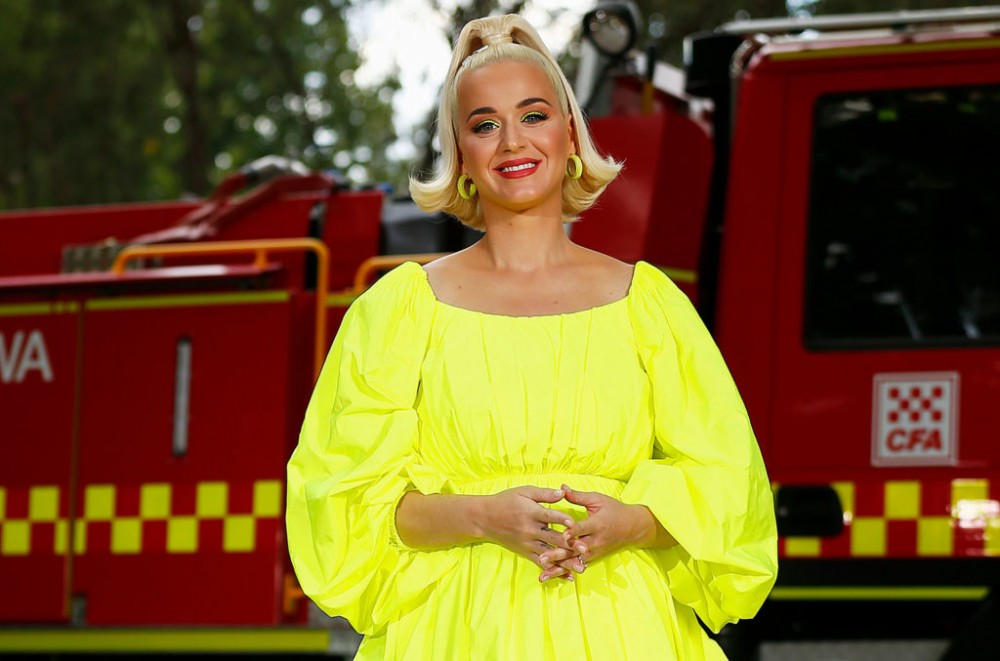 Katy Perry Talks Pregnancy Hormones, Gaining the 'COVID 30' in Quarantine
74
Plus, she sang "Firework," "Roar" and "Never Really Over" live from her at-home studio.

Expectant mother Katy Perry is experiencing the joys and challenges of being pregnant while in quarantine.
In an interview for SHEIN Together, a virtual event held on Saturday (May 9) to benefit the COVID-19 Solidarity Response Fund for the World Health Organization (WHO), Perry admitted that pregnancy hormones are in full effect.
"I would say I have five good days and two days where I just, I cry when I look down at my toes or I cry when just doing simple tasks," she said, speaking to her laptop, which she casually mentioned was sitting on top of a trash can viewers couldn't see. "I also think a lot of that is probably hormonal."
"And I'm not used to being around so many people all in a confined space for so long," added Perry, who is engaged to Orlando Bloom. "I'm used to kind of going all the time. I like my own kind of alone time, and there's not really anywhere to go for that besides my car. I go to my car a lot — it's parked outside my house."
Perry, who said she's embracing a boho look as her body changes, kept it real as she pointed out "some of us are gaining the COVID 15 or losing the COVID 15. I might be gaining the COVID 30 'cause I'm eating for two. So every week, I'm like, you know, different."
See her interview and watch her perform three of her singles — "Firework," "Roar" and "Never Really Over" — from home in the clip below.