Kanye West Threatened To Remove Jay-Z From 'Donda' Before Album Released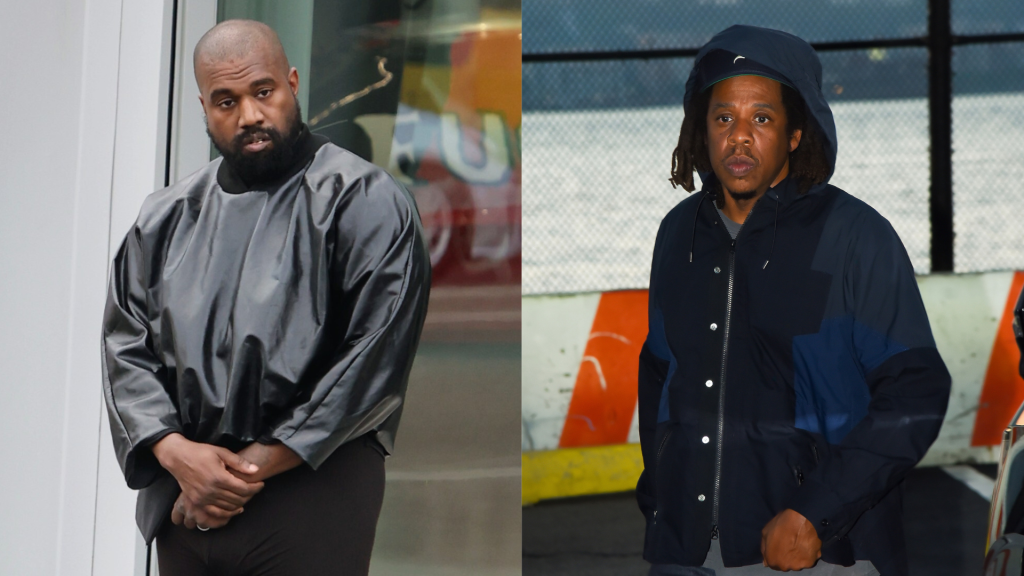 Kanye West Threatened To Remove Jay-Z From 'Donda' Before Album Released
7210
Kanye West's Donda rollout was a rollercoaster of pump fakes, surprises, and spectacles. At one point, the 46-year-old threatened to remove several guest stars from the album, including Jay-Z.
A documentary covering the making of the 2021 album leaked online on Wednesday (June 7). One scene showed the GRAMMY winner having an intense phone conversation inside a locker room discussing the listening party and what will happen to those who do not attend.
"Everybody that's not here, I'm taking their verses off," Ye says. "I'm taking JAY-Z verse, I'm taking — if there's anybody not here on the porch with me, they're not on this version." Upon hanging up the phone, he looks into the camera, laughs, and says, "How do you even describe these kind of conversations, bro?"
Evidently, per the album's final release, Jay-Z's verse on "Jail" remained intact. It was a major highlight for the album as it marked the first time the two collaborated since Drake's 2016 record "Pop Style." Their relationship soured in the years after due to Kanye West's outbursts and his relationship with Donald Trump. However, things seemed to be rectified between the two as Hov famously rapped, "This might be the return of The Throne/ Hova and Yeezus, like Moses and Jesus."
Donda came out on August 29, 2021. The LP debuted at No. 1 on the Billboard 200 Albums chart and sold 309,000 album equivalent units. The Weeknd, Lil Baby, Lil Durk, Roddy Ricch, Travis Scott, DaBaby, and more appeared on the GRAMMY-nominated album.