Joseline Hernandez arrested on at least four charges, including trespassing and battery, after attacking Big Lex during Floyd Mayweather-John Gotti III exhibition match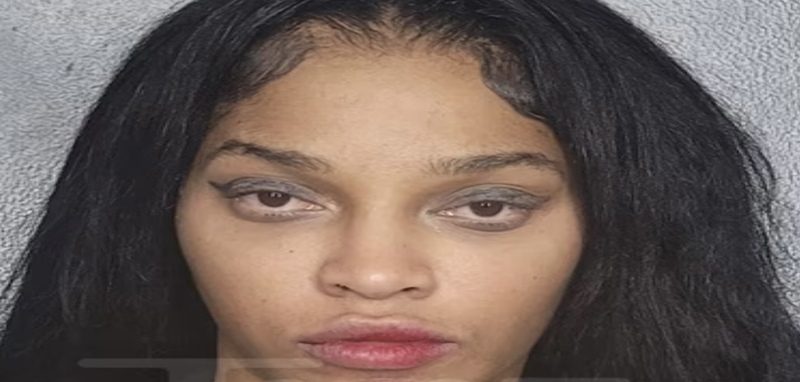 Joseline Hernandez arrested on at least four charges, including trespassing and battery, after attacking Big Lex during Floyd Mayweather-John Gotti III exhibition match
17098
Joseline Hernandez arrested for attacking Big Lex
On Sunday night, the legendary Floyd Mayweather was back in the ring, for another exhibition match, which aired on Zeus network. This was vs John Gotti III, as the fight went on to be stopped in the sixth round, of the scheduled eight rounds. However, a brawl between Mayweather and Gotti and their crews also ensued after the fight.
However, a fight backstage also ensued. This ended up being between Joseline Hernandez. The woman she identified attacking went on to be fellow reality TV star, Big Lex. This was a hectic situation backstage, as many attempted to hold Hernandez back. Many also remember when Lex previously appeared on Hernandez's "Joseline's Cabaret" reality show on Zeus. In addition to Lex, Hernandez appeared to swing at anyone in her area.
As a result, Hernandez is now being hit with at least four charges, due to this fight, according to TMZ. These include trespassing and battery, as her mugshot has also since been revealed to the public.
Check out a closer look at Joseline Hernandez fighting Big Lex at the Floyd Mayweather vs John Gotti III exhibition match, as well as her mugshot, below.
Joseline Hernandez arrested for beating the brakes off of Big Lex..

at the backstage of Mayweather and John Gotti III Fight.. She was fighting any and everybody in sight..or who try to stop her licks..

( whole show a complete chaos) pic.twitter.com/0P5wtZi9XQ

— 4ortunefame??? (@4ortunefame) June 12, 2023
Joseline Hernandez arrested for attacking Big Lex