Now Jimmy! Jimmy Butler gets roasted for blowing the Miami Heat's season two years in a row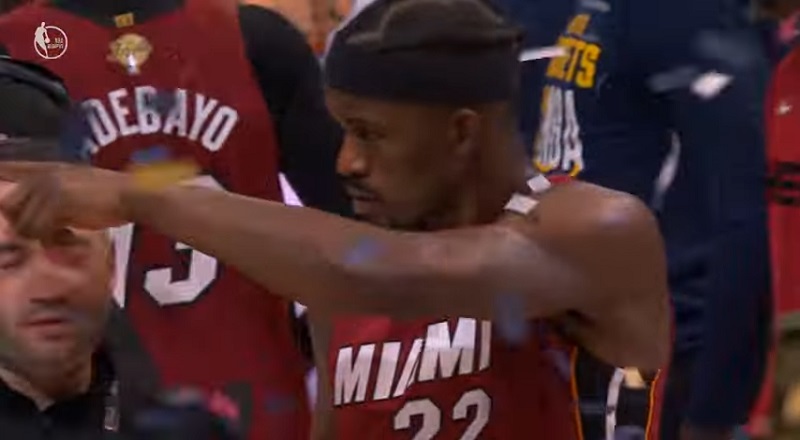 Now Jimmy! Jimmy Butler gets roasted for blowing the Miami Heat's season two years in a row
9167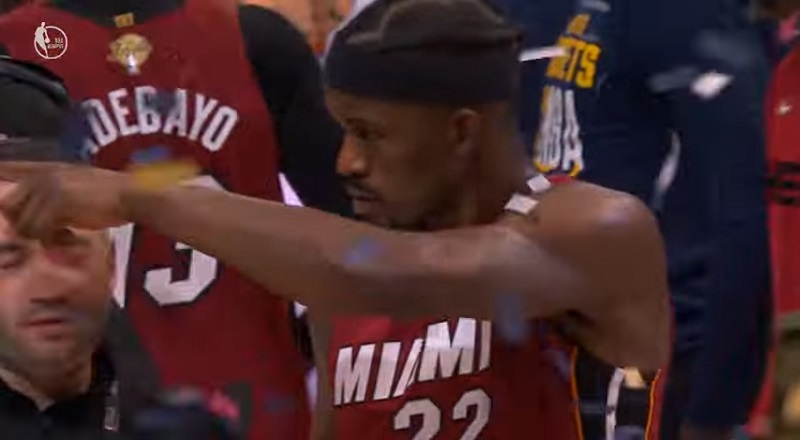 Jimmy Butler clowned for blowing Heat's season with bad shot
Jimmy Butler has led the Miami Heat to the NBA Finals before, but he came up short. Last season, he took a questionable shot that prevented Miami from returning to the Finals. This season, he took a terrible shot that sealed the Heat's fate against the Denver Nuggets. Before the shot, Butler turned down an easy layup and threw a pass that Jamal Murray stole. With the Nuggets winning the title, "Now Jimmy" is trending on Twitter with tons of jokes.
Jimmy Butler began the playoffs playing extremely well. Simply his will to win prevented the Milwaukee Bucks from having any kind of rhythm. As a result, the Heat defeated the Bucks in five games. That was the easiest first round win in NBA history for an eighth seed. After that, Butler's production slowed in the second round vs. New York. In the Conference Finals, Jimmy and the Heat nearly blew a 3-0 lead, against the Boston Celtics.
Jimmy Butler and the Miami Heat went 2-7, after going up 3-0 on the Boston Celtics. After Game 2 of the NBA Finals, it looked like the Heat had an answer for the Denver Nuggets. Despite stealing home court advantage, the Heat never got a good rhythm going. As a result, they lost their home games, and faced incredible pressure going back to Denver. Even still, they had a chance until Jimmy turned down a clutch layup for a pass that Jamal Murray stole, and then missed a bad three pointer. Thus, the Nuggets are the champions.
Jimmy Butler clowned for blowing Heat's season with bad shot