Jonas Brothers Tease New Music, Plus How Joe & Kevin Totally Missed the Spinach in Nick's Teeth at Grammys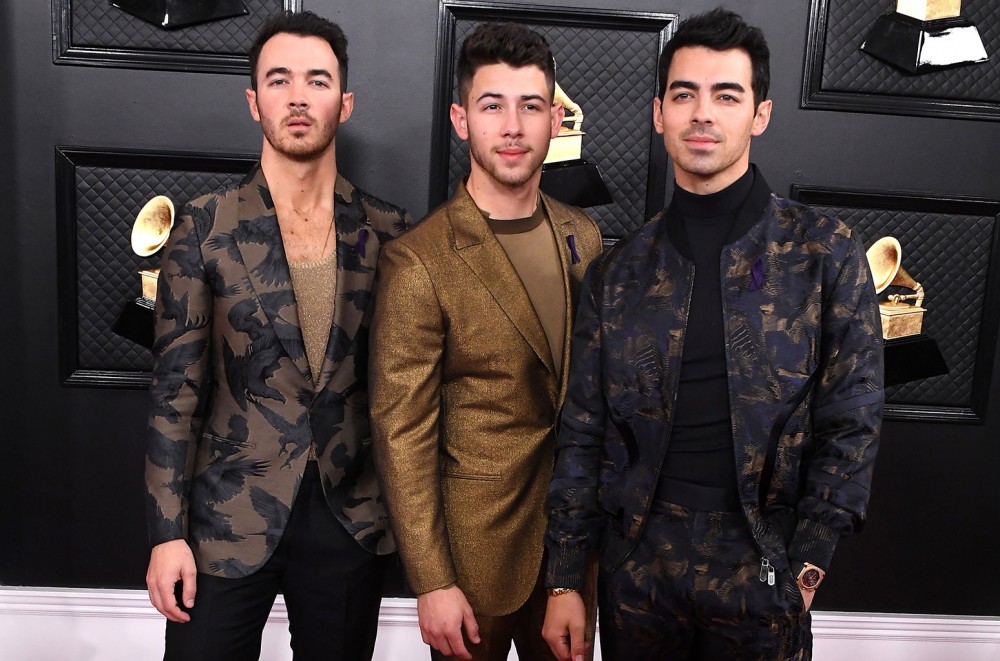 Jonas Brothers Tease New Music, Plus How Joe & Kevin Totally Missed the Spinach in Nick's Teeth at Grammys
102
The Grammys marked a big night for the Jonas Brothers and their fans, as the trio teased a swoon-worthy new song titled "Five More Minutes" before performing their latest jam, "What a Man Gotta Do." Even more exciting? That teaser means more new music is coming.
"We wanted a snippet that a new album's on its way," Joe told Capital FM. "That was kind of our way of explaining that without saying it."
Of course, Joe's comment prodded the Capital FM radio hosts to ask when the album is coming. "Soon… actually, probably sooner than you might think," Nick hinted. "But it's done. That's the cool part, is the album is done, and there's already even more new music coming as well."
Nick even teased that there "might be a feature or two," on the album, but made sure to squash one rumor that's been floating around: Miley Cyrus will not be one of them.
The JoBros' Grammy performance was also memorable for a hilarious reason, as the camera caught that Nick had a piece of spinach stuck in his teeth. One fan joked on Twitter that Joe and Kevin knew about it and sabotaged Nick for "breaking up the band years ago," and according to Kevin, that fan wasn't totally wrong. "Right before the performance, I did, like, a teeth check with Joe, and Joe did one with me," Kevin revealed during the Capital FM interview, which resulted in some brotherly banter from both Joe ("why would you say this, Kevin?") and Nick.
Sabotage or not, Nick handled the spinach situation like a true pro that night, tweeting, "At least you all know I eat my greens," shortly after getting off the Grammy stage. But he couldn't help admitting it was still a rather awkward moment.
"The only way I could reason with it — because it is funny, it's also a little embarrassing — but it's like, you can be having the best year of your career, at the top of your game, performing on the Grammys as a nominee, and still have spinach in your teeth," he said with a smirk. "So, God has an amazing way of humbling you."
Watch the Jonas Brothers' full Capital FM interview below.