Lil Nas X Flies League Of Legends Flag In 'Star Walkin' Video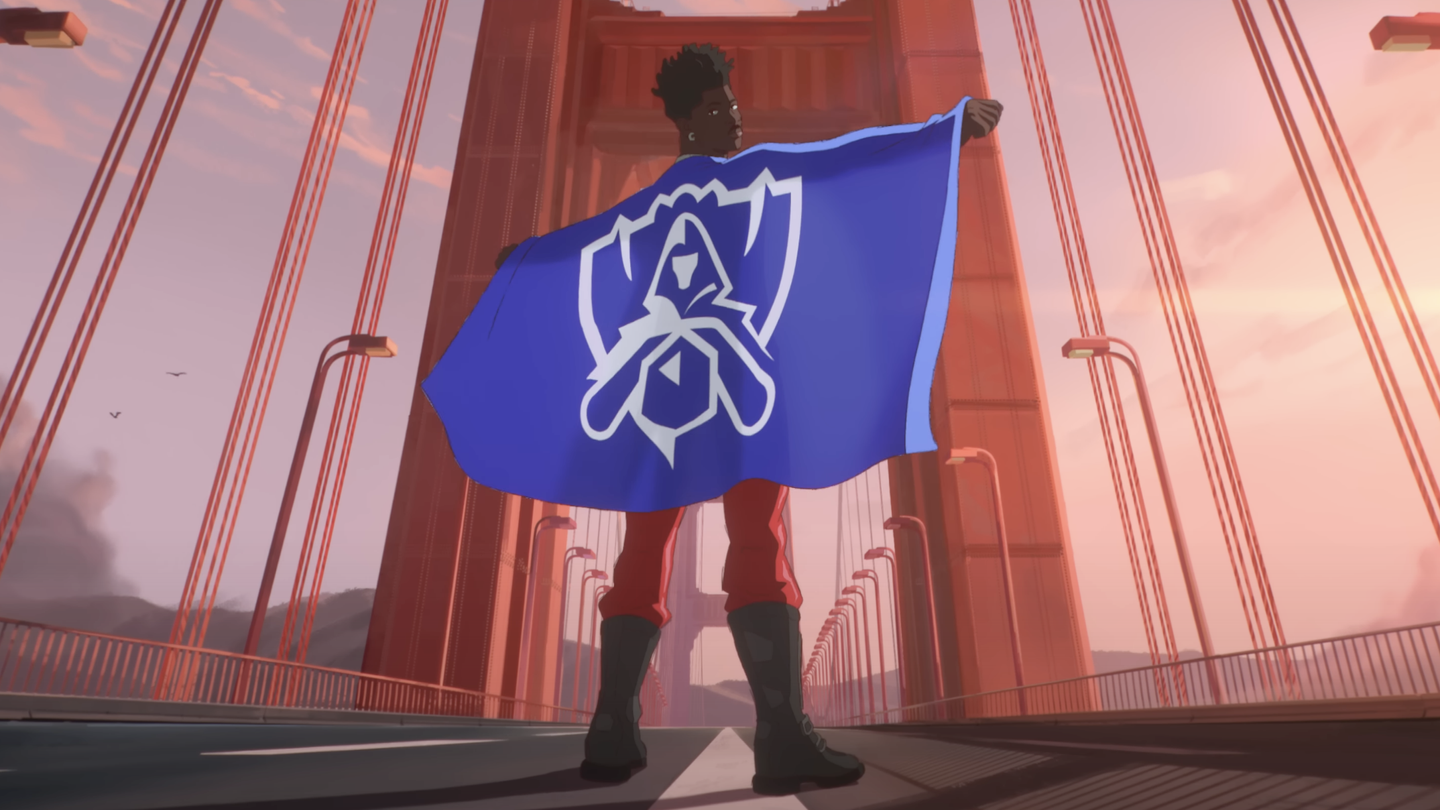 Lil Nas X Flies League Of Legends Flag In 'Star Walkin' Video
59
The newly appointed president of League of Legends, Lil Nas X, is "Star Walkin'" in the online video game's world championship this year.
The accompanying animated music video of the new anthem depicts four of the game's pro players exploring San Francisco, the host city for the finals of League of Legends Worlds 2022, set to kick off later this month in Mexico City. When the coveted Summoner's Cup trophy appears onscreen, the players link arms to call up their giant mechas to prepare for battle. Lil Nas X himself makes an appearance on the Golden Gate Bridge with a flying blue flag draped across his shoulders, depicting the championship's logo.
"Don't ever say it's over if I'm breathin'," he sings in the chorus. "Racin' to the moonlight and I'm speedin' / I'm headed to the stars, ready to go far / I'm star walkin'."
In an official statement, Lil Nas X says he "felt like it was time for me to try something new. I've left my mark on pop culture in so many ways, and now it's time to take on the world of gaming. I will be the greatest President of League of Legends, of all time. Also I'm going to make the best Worlds anthem of all time and put on the biggest, coolest, sexiest Worlds in the history of all Worlds!"
The League of Legends Twitter account first teased the "Industry Baby" singer's track in a humorous The Office-inspired promotional video on September 15.
On September 19, President Lil Nas X issued an emergency decree on his Instagram for the time and date of the premiere of "Star Walkin.'"
The "Montero" singer will also be collaborating with Riot Games, the parent company of League, in creating a Prestige skin for K'Sante, an upcoming playable champion from the brand new region of Shurima, Nazumah. According to gaming news outlet EarlyGame, the Prestige skin is expected to release on November 3.
The 2022 League of Legends World Championship will be held from September 29 to November 5 in North America, and the event will take place in four cities: Mexico City (play-in), New York City (groups and quarterfinals), Atlanta (semifinals), and San Francisco (finals).
Lil Nas X previously released the summertime hit "Late to Da Party," featuring rapper YoungBoy Never Broke Again, on June 24. Currently, he is on his Long Live Montero Tour, which kicked off on September 6, in North America and Europe.