Jodeci Feels R&B Is Missing "Baby Making Music"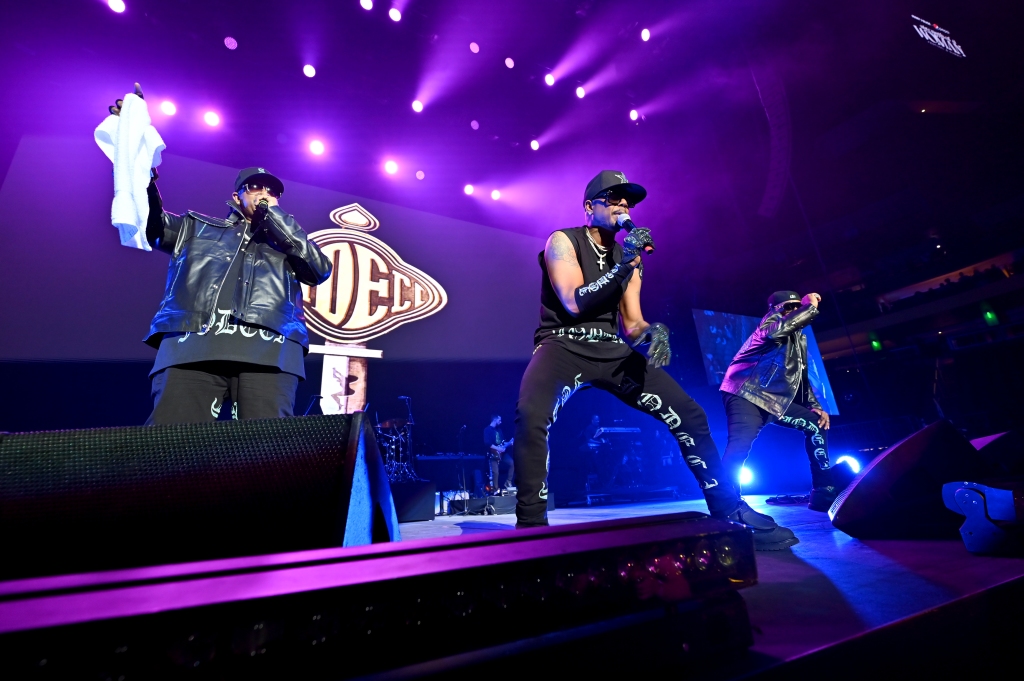 Jodeci Feels R&B Is Missing "Baby Making Music"
4532
Jodeci kicked off Mary J. Blige's Hip-Hop 50 celebration at her second annual Strength Of A Woman Festival on Friday (May 12). Despite DeVante Swing being missing in action, K-Ci dispelled rumors of a breakup. The quartet is still together and going strong.
After performing a medley of hits including "Come And Talk To Me," "Cry For You," "Forever My Lady," "Stay," and "Freek'n You," K-Ci and Mr. Dalvin got real about their group, upcoming tour, what R&B is missing in an exclusive backstage chat.
"Well, the misconception is we broke. We never broke up. We went off and did separate things, but, you know, had to get our business together. Right? Focus and refocus. It's cool. We're having fun. It's doing what we love doing, being around each other," Dalvin explained.
K-Ci chimed in, "That's one thing about Jodeci. Even when we wasn't around doing stuff, doing separate stuff, we always had each others support. Dalvin did his thing solo. K-Ci and JoJo. The guys, they stuck by us, me and JoJo, and when DeVante do his solo thing. At the end of the day, it's still Jodeci."
The North Carolina-bred crooners last headlined a tour over 20 years ago, but feel the Summer Block Party Tour is "a perfect bit." Fans can expect the men to perform more B-sides on stage, alongside SWV and Dru Hill.
As for their Hip-Hop Soul legacy, the "All My Life" singer admittedly feels they were the first group under that musical umbrella. However, with R&B submerged in nostalgia and sample culture, he had this to say: "Like Dalvin always said, 'To each their own. They can do what they want to do,' but I would personally love to hear more original [songs]. Like what they used to say back in the day, baby making music."
Jodeci's tour kicks off this July in their hometown of Charlotte, N.C. and will stop in major cities like Brooklyn, Atlanta, Los Angeles, Philly, Detroit, and Chicago.