City Girls, Asian Doll, Gloss Up, K Carbon and more highlight electric performances at Summer Jam Houston festival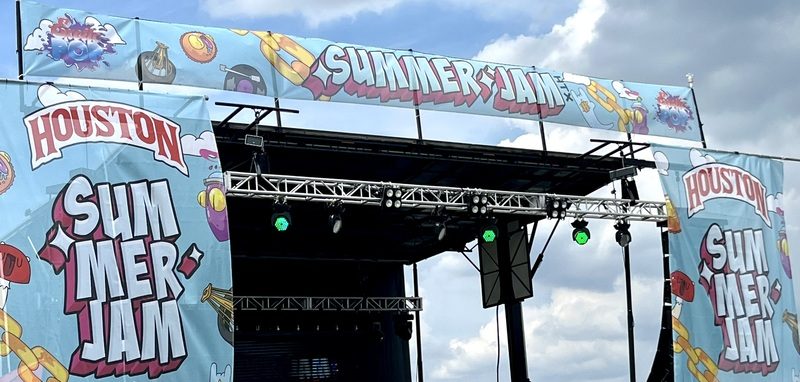 City Girls, Asian Doll, Gloss Up, K Carbon and more highlight electric performances at Summer Jam Houston festival
11433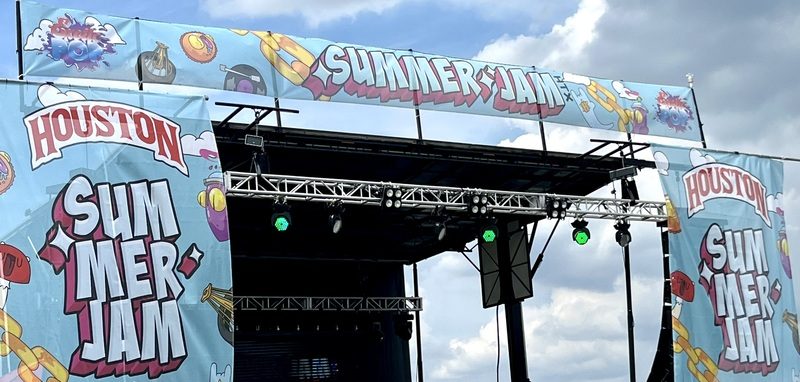 City Girls, Asian Doll, and more perform at Summer Jam Houston
On Saturday, the annual Summer Jam concert in Houston took place, on the southern end of the city, as Hip-HopVibe was on site to cover it all. The anticipation was real, as fans were ecstatic about the lineup, as the May 20 date in H-Town finally arrived. Two stages were added for this festival, which included the Loud Stage, as well as the main Houston Stage.
Throughout the day Summer Jam Houston helped showcase many of the talent that the city has to offer, who have been building a solid following. Performances kicked off at 3:45, as independent artists got to display the potential hits they've been working on.
As the night fell down in Houston, the star-studded lineup began to kick in. The first two major performances of the night included Gloss Up and K Carbon, who've been two of the hottest rappers out of Memphis lately. During Gloss' performance, she even went on to bring out Carbon for their "Shabooya" collaboration, which also includes Aleza, Slimeroni, and Hitkidd. Memphis' continued to be on full display during Duke Deuce performance, as well.
Furthermore, several Houston superstars also hit the stage. Among them included Beatking and Ken The Man, as the crowd turned up to every single song performed.
To close out the night, City Girls also performed on the Houston Stage. Fans were ecstatic for every single hit record of theirs, which included "Act Up," "Good Love," "Where The Bag At," and much more. Fan interaction was also impressive, as the Miami duo went on to bring a large group of female fans on stage to twerk, during their "Twerkulator" performance.
.@CityGirls performing Act Up here at @SummerJamHTX!?? pic.twitter.com/D1V1VNIcwD

— Yuriy Andriyashchuk?? (@YuriyATL) May 21, 2023
.@CityGirls performing Jobs here at @SummerJamHTX!?? pic.twitter.com/55qhfoLT9k

— Yuriy Andriyashchuk?? (@YuriyATL) May 21, 2023
.@CityGirls performing Where The Bag At here at @SummerJamHTX!?? pic.twitter.com/TcXCEZu7az

— Yuriy Andriyashchuk?? (@YuriyATL) May 21, 2023
.@AsianDaBrattt performing here at @SummerJamHTX! Dallas to HTX!? pic.twitter.com/KjpYc5P7pt

— Yuriy Andriyashchuk?? (@YuriyATL) May 21, 2023
.@ImKenTheMan just hit the stage here at @SummerJamHTX! Still one of the hardest out of Houston!? pic.twitter.com/FEIOdLOrMC

— Yuriy Andriyashchuk?? (@YuriyATL) May 21, 2023
.@GlitterGirlGlos & @__Kimbrya performing Shabooya here at @SummerJamHTX!?? pic.twitter.com/nusHTnOhm9

— Yuriy Andriyashchuk?? (@YuriyATL) May 21, 2023
.@GlitterGirlGlos performing BestFrenn here at @SummerJamHTX ? pic.twitter.com/QXy1hLhnMD

— Yuriy Andriyashchuk?? (@YuriyATL) May 21, 2023
.@__Kimbrya performing High Speed here at @SummerJamHTX? pic.twitter.com/MjnMxKLgKq

— Yuriy Andriyashchuk?? (@YuriyATL) May 21, 2023
Finally linked up with @_TDonae here at @SummerJamHTX!?? pic.twitter.com/bLswG1NWW6

— Yuriy Andriyashchuk?? (@YuriyATL) May 20, 2023
A lot of really good food & other business venders here at @SummerJamHTX.? pic.twitter.com/dHKzoDyiwv

— Yuriy Andriyashchuk?? (@YuriyATL) May 20, 2023
Covering @SummerJamHTX today for https://t.co/Wg9XmA0rPL! @CityGirls,@WakaFlocka, @AsianDaBrattt, @GlitterGirlGlos, @__Kimbrya, & more are performing! See y'all here, #Houston!? pic.twitter.com/mkkQtsnCdT

— Yuriy Andriyashchuk?? (@YuriyATL) May 20, 2023