Jimmy Butler and Grant Williams headbutt each other [VIDEO]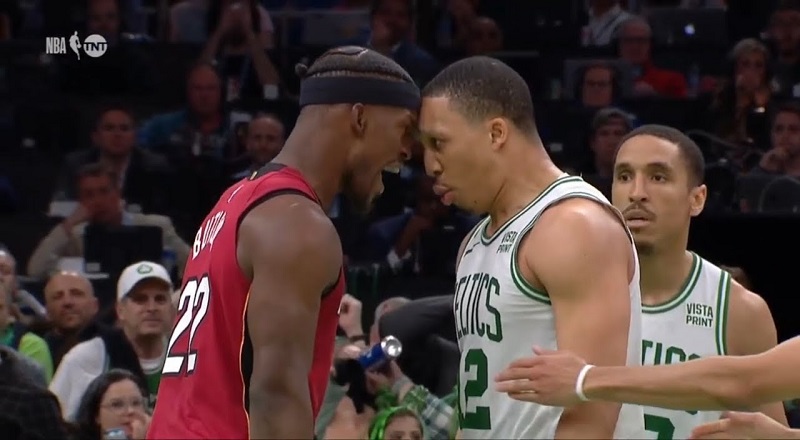 Jimmy Butler and Grant Williams headbutt each other [VIDEO]
5871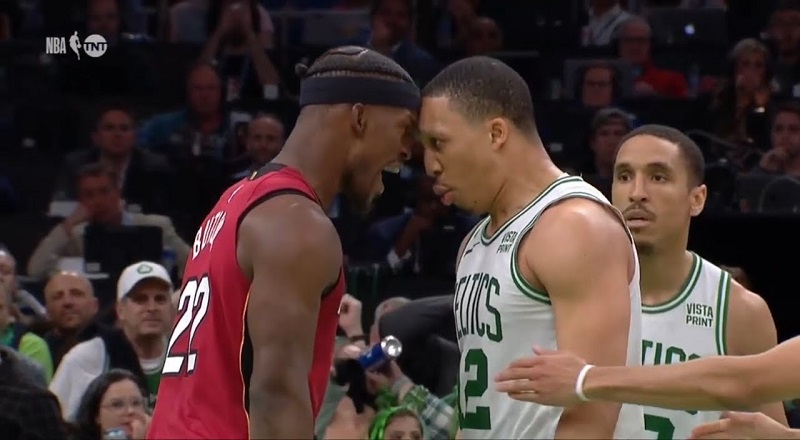 Jimmy Butler and Grant Williams headbutt each other
Jimmy Butler has led the Miami Heat on some improbable runs and tonight was no different. Late in the game, the Heat were down by nine points to the Celtics in Boston. Conventional wisdom says the Celtics hold on to win this game, tying the series at 1-1. Throughout the postseason, Miami is undefeated at home. As a result, they'd anticipate going back home to go up 3-1. Instead, the Heat go home looking to sweep. If it happens, the headbutting between Jimmy and Grant Williams will be considered a turning point.
Jimmy Butler now has the Heat within two wins of another NBA Finals appearance. The Boston Celtics, meanwhile, are down 0-2 at home. As a result, they have to come up big in Miami in front of a hostile crowd. Grant Williams was an X factor for the Celtics, last year, rattling stars throughout the 2022 NBA playoffs. However, when they reached the NBA Finals, the Celtics had no answer for Stephen Curry and the Golden State Warriors.
Jimmy Butler is definitely one of the scrappiest superstars in the game. At this point, the championship is the only thing not in his arsenal. Despite being the franchise player, he also knows how to get into people's heads. As a result, he is both the X factor and the star. Tonight, he proved that by going at Grant Williams at a time when most teams would have focused on packing it in for Game 3. Not Jimmy, he kept going, angering Williams, which led to them headbutting one another.
Jimmy Butler and Grant Williams headbutt each other