Jim Jones Calls Pusha T A Slave And No Malice A Crack Addict On New Diss Track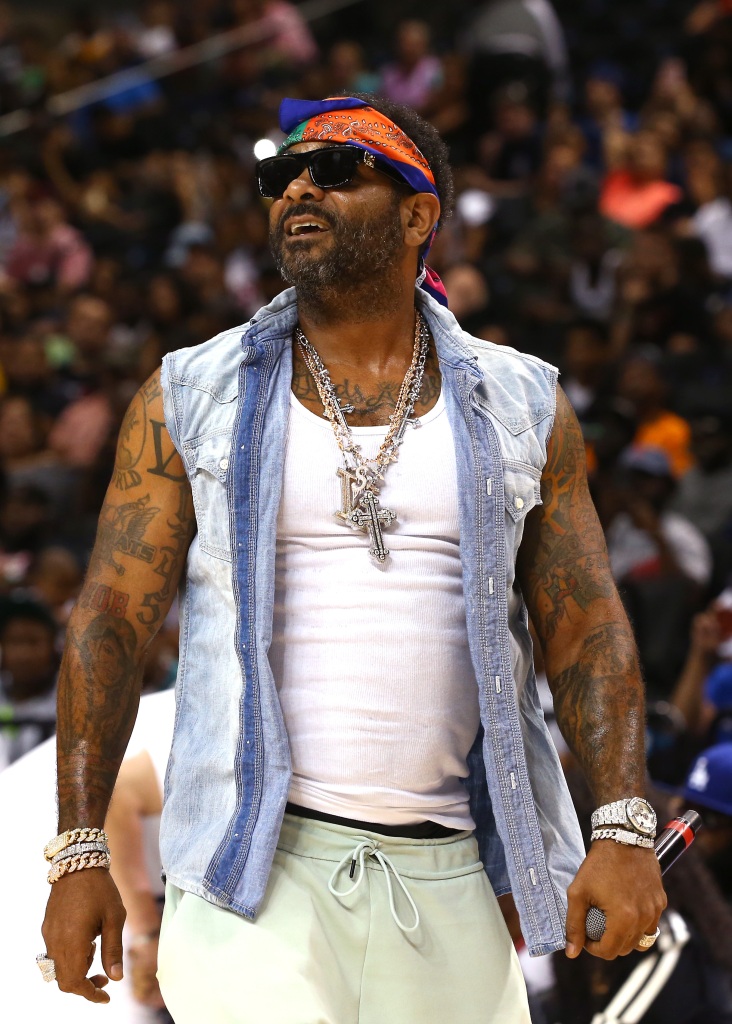 Jim Jones Calls Pusha T A Slave And No Malice A Crack Addict On New Diss Track
8034
Jim Jones has issued a response to Pusha T's lyrical jabs with a diss record of his own.
On Saturday (June 24), the Harlem rapper took aim at the Virginia MC with a freestyle over the same instrumental Pusha T and No Malice used on their new song, which debuted at Pharrell Williams' Louis Vuitton fashion show in Paris last week. Capo's diss, titled "Summer Collection" finds the Diplomats member dedicating the entirety of the record to attack the Thornton brothers and refuting all claims made against him by Pusha T.
Released via the 4 Shooters Only YouTube channel, its accompanying video shows Jones rapping into a dangling microphone on an unknown street, presumably in NYC.
"That sh*t was trash, we gon' let him do a do-over/ They got you gassed you must think that you the new Hova/ You a four-dot-o, ni**a, I jumped in the new Rover/ Your brother's still jumping the bed and you tell him move over these two" he raps, downplaying his new adversaries initial diss. He then deems the Thornton brothers as "slaves" to Kanye West and claims that West provided the Clipse with luxury vehicles during Pusha's tenure with G.O.O.D. Music as an executive and artist.
"The only beef you know ni**a, is the Arby's or the Big Mac/ When we drive through, we drive-by in the car with the big macs/ That last sh*t you dropped/ That sh*t was garbage/ Take that sh*t back," Jones continues before offering to settle the score by taking a trip to Paris and personally confronting the Clipse.
He then alludes to intentionally baiting Pusha T into issuing a response to his comments regarding Pusha's positioning on the Top 50 Rappers list released by Billboard and VIBE earlier this year. "I don't know if you are a rapper, I should shoot you like a street opp/ I know that Top 50 list that was a cheap shot (ooo!)/ I could imagine what you are going through," he raps towards the end of the track.
Jim Jones' "Summer Collection" record is the latest development in the brewing beef between himself and Pusha T. The war of words appears to include No Malice, whom Jones accuses of having used crack cocaine in the past. "Talk about your brother, what happened to that boy?/ He's looking like they've been selling crack to that boy" the "We Fly High (Ballin)" rapper says at one point on the track.
Watch Jim Jones "Summer Collection" freestyle below.