Jermaine Dupri Addresses Those Saying He Dropped The Ball After Latto's 'Rap Game' Win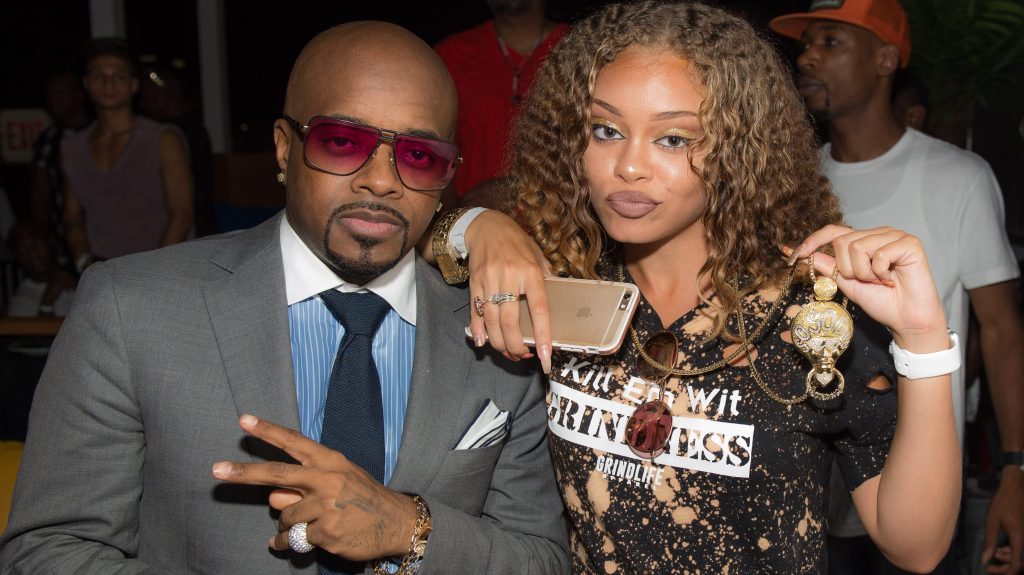 Jermaine Dupri Addresses Those Saying He Dropped The Ball After Latto's 'Rap Game' Win
8549
In a recent interview with HipHopDX, Jermaine Dupri recalled the time Latto won season one of his Lifetime show The Rap Game and revisited the notion that he "dropped the ball" on the chart-topping rapstress.
"People keep always saying, 'Jermaine, you dropped the ball on [Latto],'" he said while backstage at Usher's Lovers & Friends festival on May 6. "But what I think people don't understand is, I put Latto's record out. The deal was, if you win on The Rap Game, you get a single from Jermaine Dupri on So So Def. That single came out."
Latto, née Alyssa Stephens, was 16 at the time of her big win and later faced media backlash about her former stage name Miss Mulatto.
"The problem was, was that Latto was 16 years old, and the outlets didn't support it. And nobody was like speaking on it," Dupri said when addressing why her career didn't take off at that time. "Nobody talked about it. If you watched the TV show, you saw it…But people didn't really start talking about Latto until she started making more vulgar records, dressing more sexual, and being more adult."
During Latto's appearance on The Rap Game, she competed against other young emcee's including Lil Niqo, Lil Poopy, Supa Peach, and Young Lyric to win a single's deal with So So Def.
Latto took home the W on the eighth and final episode of the show after her final performance in front of a teenage crowd and music execs. Although the Atlanta rapper won the competition, she told VladTV in 2016 that she turned down JD's offer due to the contract not offering her enough money. 
Ssince then, Latto has seen major success in her music career including having a top charting single, working with Mariah Carey, being crowned Billboard's 2023 Powerhouse award recipient, and receiving a Grammy nomination for "Big Energy." However, the latter caused her and her once-upon-a-time inspiration, Nicki Minaj, to have afall-out on Twitter.
During the Women In Music event, Latto showed appreciation for all of her women peers who've preceded her and those to come after her in an acceptance speech.
"It's crazy because I'm a fan of my peers and they're now my peers," she expressed in March. "All the inspiring women who paved the way for me and all the women that there are to come. I'm grateful to be a part of this new wave of female rap and baby, we kickin' down the door and we ain't takin' no for an answer."