Jazmine Sullivan's 'Hurt Me So Good' Enters Top 10 on Billboard's Adult R&B Airplay Chart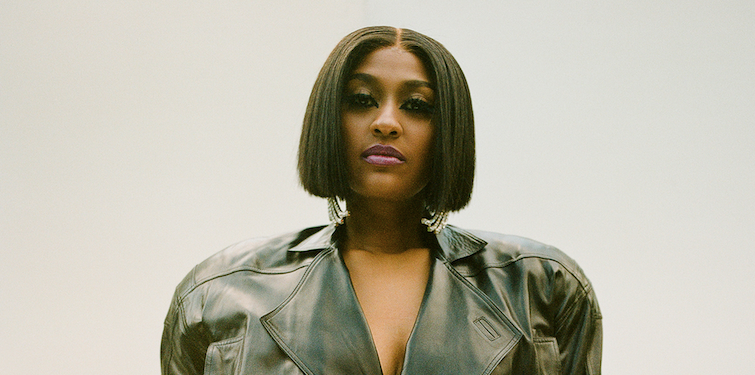 Jazmine Sullivan's 'Hurt Me So Good' Enters Top 10 on Billboard's Adult R&B Airplay Chart
84
Jazmine Sullivan's "Hurt Me So Good" has placed in the top ten of Billboard's Adult R&B Airplay chart the week of Oct. 1.
Co-produced by DZL, Akeel Henry and Luca Mauti, the heartwrenching ballad marks the sixth song of her career to achieve this recognition. It impacted R&B radio, which sources rankings of Adult R&B, in June.
Named the most added song then, "Hurt Me So Good" made its Adult R&B appearance the week of June 4 at No. 27.
The song appears on Sullivan's Heaux Tales, Mo' Tales: The Deluxe, the expanded edition of her Grammy-winning album Heaux Tales.
It's the second single from the new version behind "Tragic," which was produced and co-written by Leven Kali.
Last year, the Philadelphia, Pennsylvania, native logged her fifth top ten single at Adult R&B with "Pick Up Your Feelings."
Released as the second single from the standard version of Heaux Tales, the kiss-off anthem soared to No. 1 on the R&B charts, marking a first for Sullivan.
View this post on Instagram
"Pick Up Your Feelings" later won Best R&B Performance at the 64th Grammy Awards, but not before it earned Sullivan a platinum award from the Recording Industry Association of America (RIAA).
As of late, Sullivan has built up her collaboration resume. She joined Emmy-winning music director and instrumentalist Adam Blackstone for the new song "Round Midnight." She also teamed up with John Legend for "Love," which is taken from his new double album LEGEND.
Speaking of the EGOT winner, Legend recruited Sullivan to serve as the battle advisor for Team Legend for season 22 of NBC's The Voice.
"I'm just so excited that she's just here to share her journey with our artists because so many of them look up to her," Legend explained to E! 's Daily Pop in an Interview.
Sullivan added, "With my story, it's just about perseverance. Just keep going, keep going. You never know when that moment is going to happen for you, but you got to be true to yourself. You got to keep doing your thing and know who you are, not change that. And then eventually, like you said, people will start to come to you."
View this post on Instagram
On Oct. 7, Sullivan will release "Stand Up," an original song she contributed to Till, the new film focused on the tragic 1955 lynching of Emmett Till. Oscar and Grammy winner D'Mile produced the song.
Also, this month, Sullivan is set to perform at the ONE Musicfest in Atlanta, Georgia, and the Austin City Music Festival at Zilker Park in Austin, Texas.
Listen to Jazmine Sullivan's latest single "Hurt Me So Good" below.