DRAM Announces New Album 'What Had Happened Was…,' Shares New Song 'Let Me See Your Phone'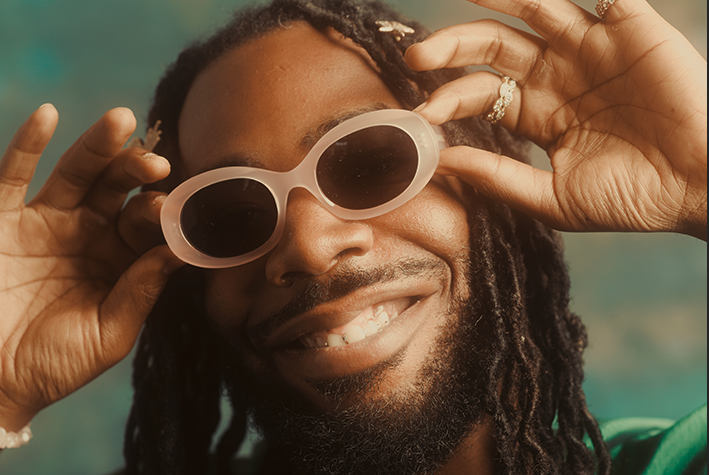 DRAM Announces New Album 'What Had Happened Was…,' Shares New Song 'Let Me See Your Phone'
84
DRAM (formerly known as Shelley FKA DRAM) has a new album on the way. What Had Happened Was…, the follow-up to last year's Shelley FKA DRAM, will arrive Oct. 27 via WAVER Records. It will mark his first album as DRAM since 2016's Big Baby DRAM, which had an expanded edition.
What Had Happened Was… will feature the lead single "Wham," which DRAM co-produced with Spiff Sinatra and Herothatproducer.
The album will feature a new song with BJ the Chicago Kid, plus the latest track, "Let Me See Your Phone," which he paired with the announcement.
Built around a down-tempo bass and drums, "Let Me See Your Phone" tampers with trust DRAM had grown for a partner whose hidden secrecies are logged in the handheld device.
DRAM yearningly sings, "Back and forth arguments / Said your done with me cuz I'm starting shit / But I'm leaving you cuz you on some shit / Who is such and such, what is all of this / We made a bond and you dishonored it / What's worse is you won't acknowledge it."
"Let Me See Your Phone" is DRAM's third solo single of the year. He debuted "Wham" earlier this month and put out "Chocolate Covered Strawberries" in June. The latter track, not part of his upcoming third album, was part of the Drink Sum Wtr's single series, helmed by seasoned A&R Nigil Mack.
"I wanted to make a R&B smash inspired by the nostalgia of production that geniuses like Timbaland & Missy Elliot brought to the forefront," said DRAM.
In July, DRAM and Alex Isley linked up with podcaster Rory for his new single "I Want You But You'll Never Know."
In April 2021, DRAM released Shelley FKA DRAM. The album featured the singles "The Lay Down" featuring H.E.R. and Watt and "Cooking With Grease," as well as additional guest appearances by Erykah Badu and Summer Walker. The LP was among Rated R&B's 30 Best R&B Albums of 2021 list.
View this post on Instagram
On Oct. 1, DRAM is hosting an album listening party for What Had Happened Was… in his home state of Virginia. DJ Mya May will provide sounds.
Listen to "Let Me See Your Phone" by DRAM below.