Jamie Foxx plays pickleball in Chicago as he continues recovery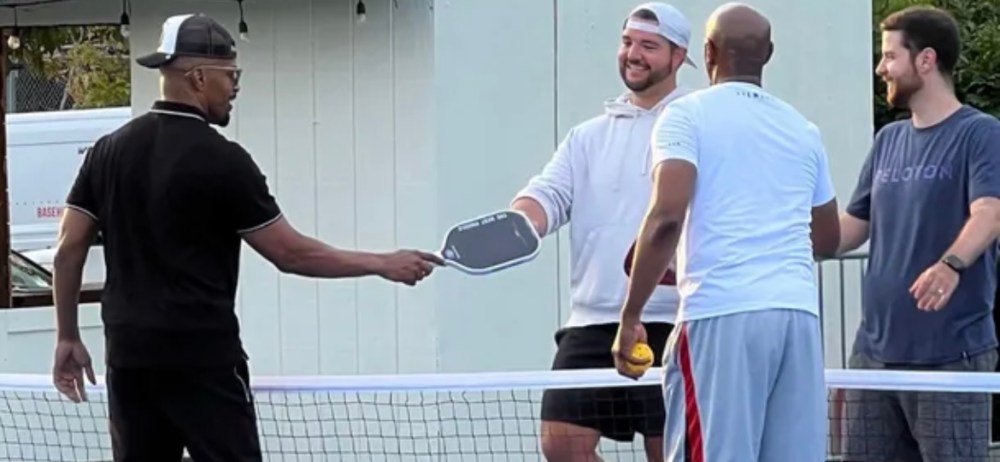 Jamie Foxx plays pickleball in Chicago as he continues recovery
6489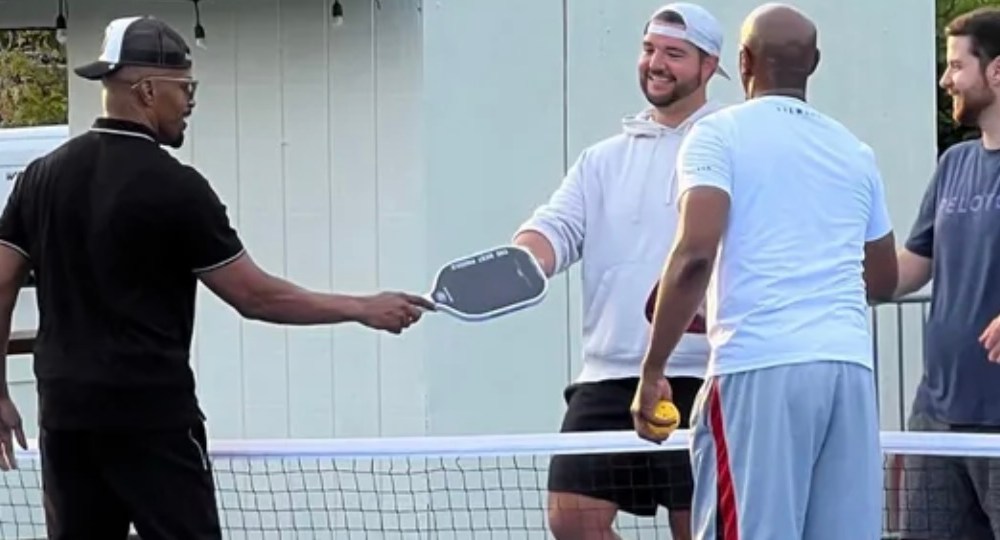 Jamie Foxx plays pickleball in Chicago as he continues recovery  
Jamie Foxx's health continues to improve tremendously, as he's been spotted in various activities lately. Over the past week, he was seen on a boat in the Chicago River on Sunday with his friends and family, as he also waved to his fans. The next day, photos also went viral of him playing at Topgolf in Naperville, IL, from the day before. This Topgolf location is reportedly near the facility where Foxx has been undergoing his physical rehab.
Furthermore, Foxx also returned a lost purse to a woman in Chicago, on Tuesday. That came after seeing a video that was posted online. As a he drove next to the woman and her friends, as everyone was ecstatic to see the actor.
Meanwhile, Foxx is continuing his physical rehab, following his initial hospitalization for a "medical complication" in Atlanta, back in March. Photos from Tuesday are surfacing in which he's participating in a doubles match with several other friends, according to TMZ. As a result, everyone seemed to have a very good time, especially Foxx. Hopefully, he continues this very positive path to recovery.
Jamie Foxx plays pickleball in Chicago as he continues recovery