Jack Harlow Responds To Machine Gun Kelly Diss, Backlash Over "Hardest White Rapper" Claim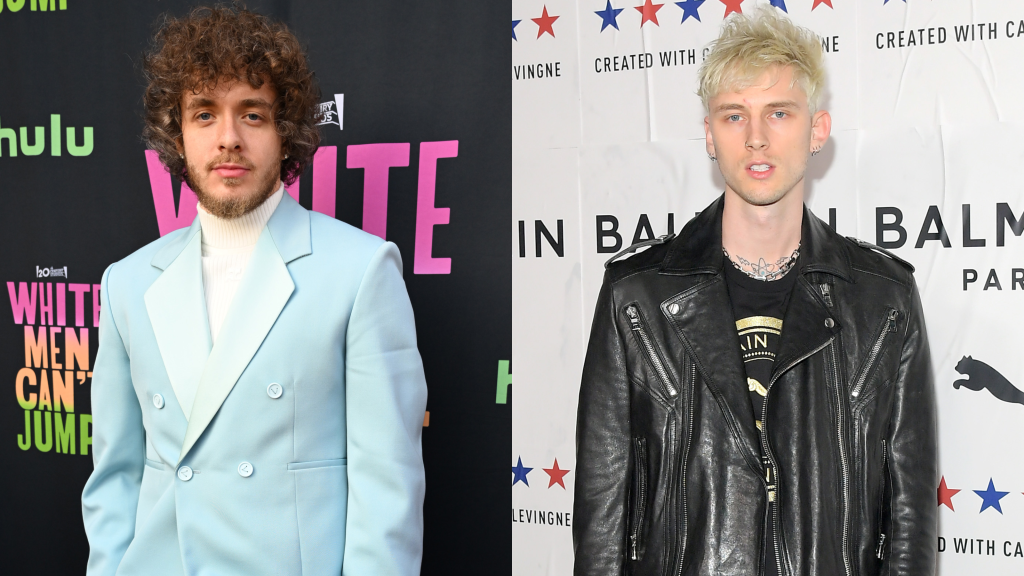 Jack Harlow Responds To Machine Gun Kelly Diss, Backlash Over "Hardest White Rapper" Claim
8961
Jack Harlow has responded to Machine Gun Kelly releasing a diss track aimed at him due to Harlow's claim that he is the "hardest white rapper" since Eminem.
During an appearance on the Rap Radar Podcast, the Kentucky native revealed that he was aware of MGK's scathing rebuttal, as well as the backlash he received from fans as a result of his boastful declaration.
"How do you take it in? I guess you just f**king take it," Harlow said. "Everyone's entitled to their own opinion, and I feel great about what I said, and I feel great about the reaction. It just is what it is."
The rapper also added that touting one's self as one of the most skilled artists in your craft is common among emcees, and he's not backing down from the statement. "It was a stream-of-consciousness sort of verse," Harlow reasoned. "Not that I don't stand on my statement. I'm an MC! I'm talking my sh*t. This is not a new concept to feel yourself. I feel no reservations about what was said at all."
In April, the Generation Now artist made waves with his comparison to Eminem on the song "They Don't Love It" from his Jackman mixtape. "Ya boy's strivin' to be the most dominant ever/ The hardest white boy since the one who rapped about vomit and sweaters," Harlow raps on the song's opening verse. "And hold the comments 'cause I promise you I'm honestly better than whoever came to your head right then/ They ain't cut from the same thread like him/ They don't study, doin' work to get ahead like him/ They don't toss and turn in the f**kin' bed like him."
The lyric about "vomit and sweaters" was a reference to Eminem and his classic 2002 track "Lose Yourself," on which he rapped that his "Palms are sweaty, knees weak, arms are heavy/ There's vomit on his sweater already, mom's spaghetti."
In May, Machine Gun Kelly released his "Renegade Freestyle," in which he accused Harlow of copying Drake's image and rap style, deeming himself the superior lyricist. "I see why they call you Jackman/You jacked man's whole swag, give Drake his flow back, man/I eat rappers like Pac Man/Must I regurgitate and show you who's in my stomach from the last dance," the Cleveland rapper rhymed, referencing the "First Class" artist's album title.
Released in April, Jackman served as the follow-up to Harlow's 2022 album Come Home the Kids Miss You, which debuted at No. 3 on the Billboard 200 and earned a Grammy nomination for Best Rap Album.
Listen to Jack Harlow's appearance on the Rap Radar podcast below.