Ice Spice's "Princess Diana" remix with Nicki Minaj reaches platinum eligibility
Ice Spice's "Princess Diana" remix with Nicki Minaj reaches platinum eligibility
7931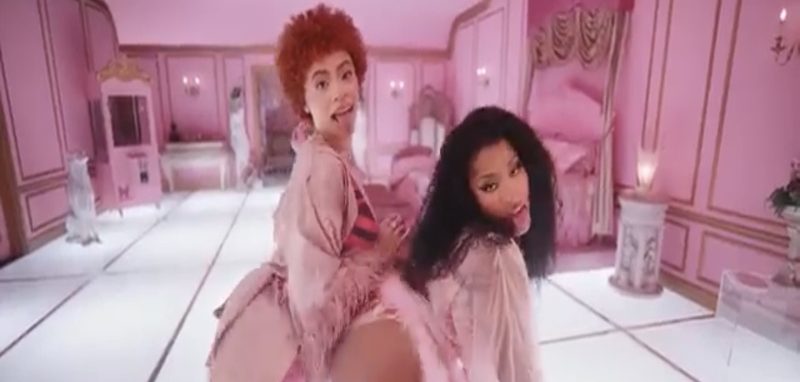 Ice Spice's "Princess Diana" remix with Nicki Minaj goes platinum
In 2023, Ice Spice's stardom has continued to star. She released her debut EP "Like..?" in January, which contained hits such as "In Ha Mood" and "Munch (Feelin' U)." Furthermore, The Bronx rapper also gained buzz for the "Princess Diana" single that appeared on that project.
As a result, Spice went on to release the Princess Diana remix, in April. That also included a major feature from fellow New Yorker, Nicki Minaj. Therefore, it won big, and debuted at number four on the Billboard Hot 100 chart.
Meanwhile, Spice's Princess Diana remix has reached another major milestone. It has reached now platinum eligibility in the US. This comes after selling over 1 million units, according to Chart Data. The video for this collaboration on YouTube have also amassed over 69 million views.
Spice and Nicki have since released another collaboration, since the release of the Princess Diana. This month, the two collaborated with Aqua on "Barbie World." This record will go on to appear on the soundtrack for the "Barbie" film, as the soundtrack and film will both be released on July 21.
[embedded content]
Ice Spice's "Princess Diana" remix with Nicki Minaj goes platinum