Here Are The Production Credits For Drake's New Album 'For All The Dogs'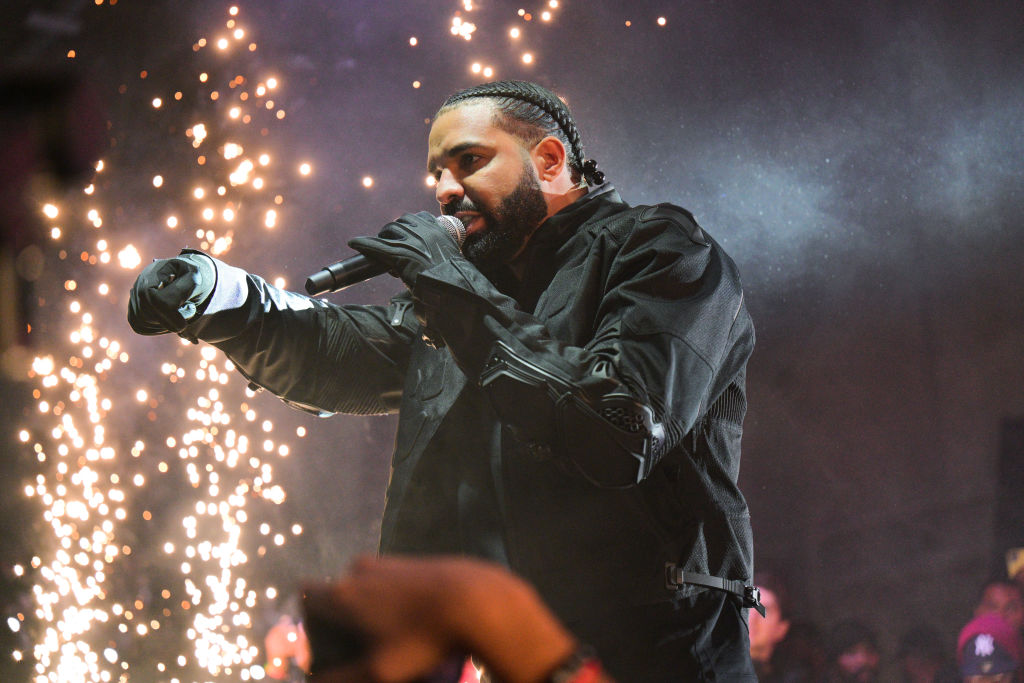 Here Are The Production Credits For Drake's New Album 'For All The Dogs'
7107
Drizzy just dropped, the game is in disarray!
Drake just put out his eighth studio album For All The Dogs, which boasts big features from J. Cole, Bad Bunny, Nicki Minaj, Yachty and more. You can stream it here.
Of course, the list of producers on the album is often as crazy as the list of guest appearances from artists when it comes to a big album like this, so below we took the time to list out the entire production credits for the album, featuring work from Conductor Williams, 40, BNYX and a lot more.
1. Virginia Beach
Prod. by Harley Arsenault and 40
2. Amen (Feat. Teezo Touchdown)
Prod. by Budgie, Sango and Teezo Touchdown
3. Calling For You (Feat. 21 Savage)
Prod. by Cash Cobain, GENT!, Jaystolaa, Lil Yachty, 40 and PowrTrav
4. Fear Of Heights
Prod. by BNYX, Nik D, OZ, Pooh Beatz and xynothing
5. Daylight
Prod. by Alessio "Lil Esso" Bevilacqua, Smatt, Southside and T9C
6. First Person Shooter (Feat. J. Cole)
Prod. by Boi-1da, COLEMAN, FNZ, OZ, Tay Keith and Vinylz
7. IDGAF (Feat. Yeat)
Prod. by BNYX and Sebastian Shah
8. 7969 Santa
Prod. by Alex Lustig, BNYX, Jahaan Sweet and Nyan
9. Slime You Out (Feat. SZA)
Prod. by BNYX, Dalton Tennant, Drake, 40 and Noel Cadastre
10. Bahamas Promises
Prod. by Jahaan Sweet and Ray "Quasi" Nelson
11. Tried Our Best
Prod. by Jahaan Sweet and 40
12. Screw The World Interlude
Prod. by DJ Screw
13. Drew A Picasso
Prod. by Dnny Phntm, Eli Brown, 40, Sauceboy, TheBoyKam, Tommy Parker and Young Troy
14. Members Only (Feat. PARTYNEXTDOOR)
Prod. by 40 and Stwo
15. What Would Pluto Do
Prod. by Bangz, BNYX, GENT! and Lil Yachty
16. All The Parties (Feat. Chief Keef)
Prod. by BNYX, Boi-1da, COLEMAN, Fierce, Harley Arsenault, J Dolla and Maneesh
17. 8AM In Charlotte
Prod. by Conductor Williams, Jason Wool and Mario Luciano
18. BBL Love Interlude
Prod. by Kid Masterpiece
19. Gently (Feat. Bad Bunny)
Prod. by Gordo, Nik D and OZ
20. Rich Baby Daddy (Feat. Sexyy Red & SZA)
Prod. by BNYX, Dougie F, Gordo, Klahr, Richard LIOHN Zastenker, The Loud Pack and Uv killin em
21. Another Late Night (Feat. Lil Yachty)
Prod. by Childboy and Lil Yachty
22. Away From Home
Prod. by BNYX, Justin Raisen, Lil Yachty, Lukas and Sad Pony
23. Polar Opposites
Prod. by Anthoine Walters, Bangs, Beatmenace, GENT!, Lil Yachty and 40