Gunna Secures First Solo Billboard Top 10 Hit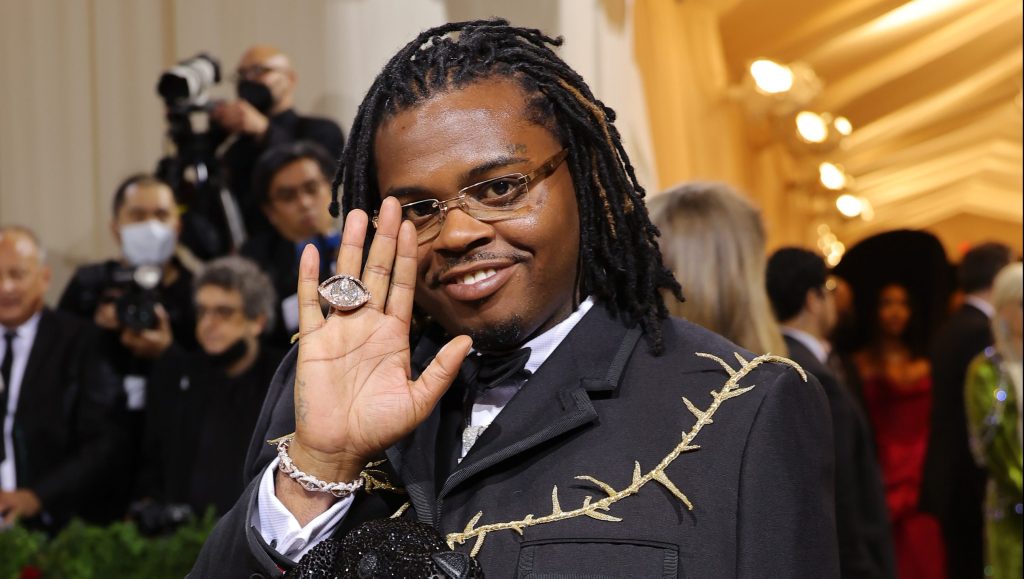 Gunna Secures First Solo Billboard Top 10 Hit
4635
Gunna is overcoming the odds of being the internet's public enemy and reaching major milestones along the way. The 30-year-old secured his first solo Billboard Top 10 hit this week.
"Fukumean" quickly emerged as a fan favorite from his latest album A Gift & A Curse, and the statistics support that. The track reached No. 8 on this week's report of the Billboard Hot 100. This marks Gunna's fourth Top 10 entry overall, joining "Drip Too Hard" with Lil Baby, "Lemonade" with Internet Money, Don Toliver, and NAV, and "Pushin P" with Future and Young Thug.
The Atlanta rapper celebrated the moment via Instagram stories, sharing a video of a man balancing on a rope with the caption "Them: I can't wait till he fall off" and then "Me:" right under it, signifying that he is the man on the rope in the scenario.
A Gift & A Curse came out on June 16, 2023, and notably did not have any featured artists. The 15-track LP debuted at No. 3 on the Billboard 200 and sold 85,000 album-equivalent units. Gunna's release day quickly became controversial as Young Thug and several other artists began promoting a QR code that led to a website with a countdown upon scanning it.
The following week, fans learned that Thugger was putting out his own album titled Business Is Business. It became an even more interesting situation when Gunna began promoting the album as well, making fans wonder what the status was of the YSL artists' relationship following Wunna taking a plea deal in their RICO case back in December 2022.
The DS4Ever artist ended up not being on the album, and it seemed like King Slime addressed him on "Jonesboro" with the lines: "Ni**a told and hе was my homie, I can't miss him/ Ain't nobody feel him." Listen to "Jonesboro" below.