Gunna, Doja Cat, Killer Mike, And More Hip-Hop Releases Of The Week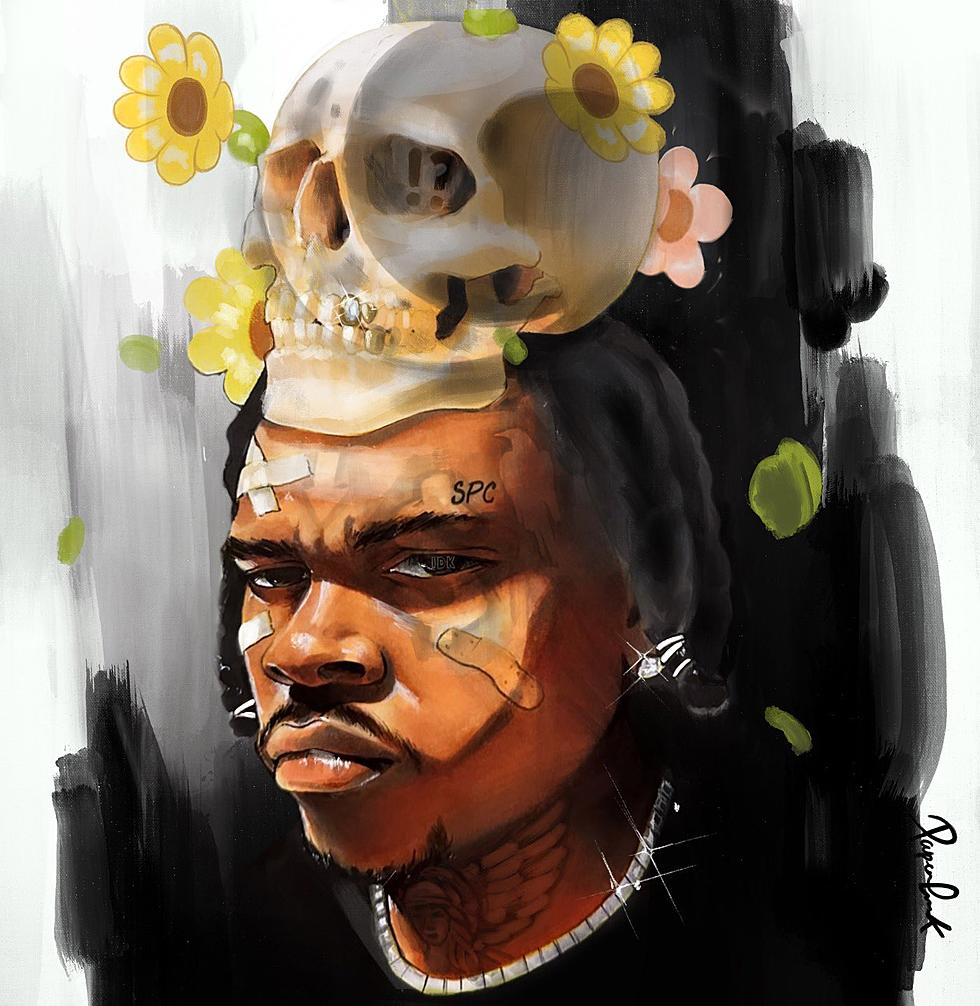 Gunna, Doja Cat, Killer Mike, And More Hip-Hop Releases Of The Week
6592
Today is Friday, which means there are a ton of new releases to look forward to from some of your favorite Hip-Hop artists. To help you unwind and enjoy the weekend, check out VIBE's picks of songs and albums you should hear and add to your soundtrack of weekend festivities.
Gunna – A Gift & A Curse
If Gunna's "Bread & Butter" was his form of saying "We need to talk" then his latest LP A Gift & A Curse is the deep dive that follows. The Atlanta rapper has his back against the wall after being labeled a snitch for taking a plea deal in YSL's RICO case. There's an audible pain in his voice after so many people turning their backs on him. While he still delivers boastful lyrics, the somber production makes it sound more like self-reassurance rather than trying to flex on other people. One thing that is ascertained, based on the lyricism, versatile flows, catchy melodies, and superb hooks is that Gunna has not "lost it."
For some strange reason, there's been a narrative that this is a comeback album for him when Gunna has delivered nothing but quality for the extent of his career. While tracks like "Back To The Moon," "Paybach," "Bottom," "Turned Your Back," and "Alright" are all standouts, that isn't surprising. This is par for the course for one of the best artists of the last five years. It's just unfortunate that he is being panned this way, all for doing what was best for his freedom. That freedom has so far proven to be his gift and his curse. – Armon Sadler
Doja Cat – "Attention"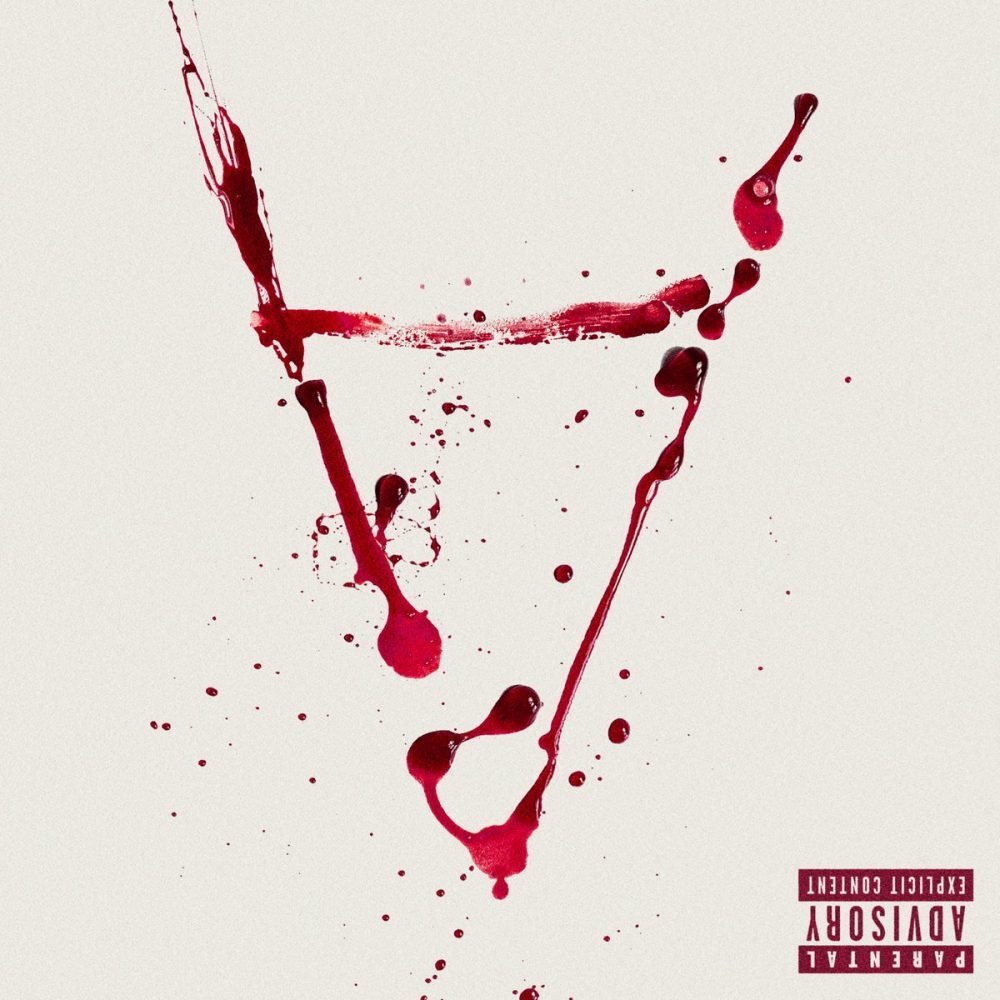 Doja Cat told everyone that she was here to rap, so her new track is aptly named "Attention." She excels at subversion here, lulling listeners in with airy singing vocals on the pre-chorus and hook before getting to the bars. What's interesting is she has shown her ability to spit all through her career, but this was her sharpest outing yet especially given the vintage production. The GRAMMY winner takes on all of the negativity she receives on the internet, addressing the hate for going bald, losing weight, and needing therapy. "You're lucky 'cause I just paid your bill with a reply/ I just made your money pile knee-high," she raps. "I just made your stats peak, now you got a blue check/ Now you can afford to go and reinstall a new wig." With this track, Doja is enjoying a good laugh while everyone continues to talk about her; a modern example of inherently promoting the thing you seemingly dislike. In essence, no matter what, she will always command "Attention." – AS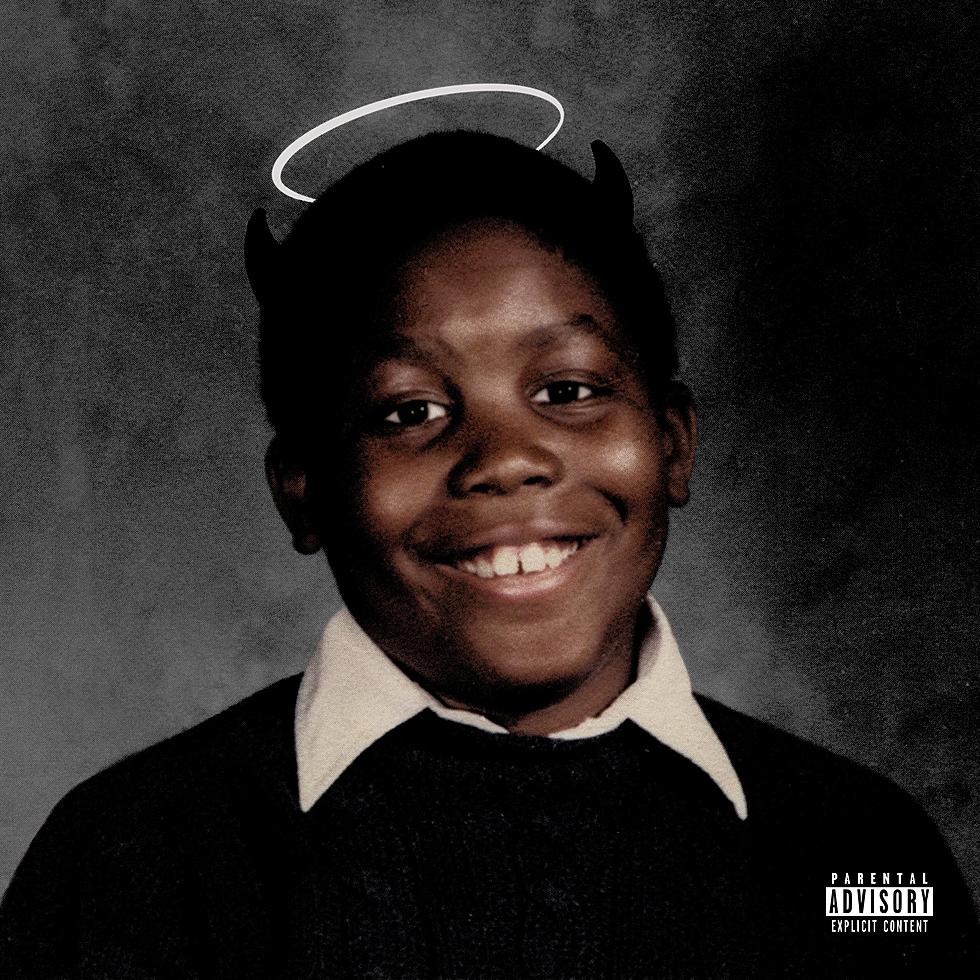 Back in March, Killer Mike teased the release of a new album titled Michael, his first solo album in over a decade. At the time, the Atlanta rapper claimed that it was a bonafide classic and his strongest work yet, ramping up the anticipation surrounding the project. Well, it appears that the confidence was justified, as Michael lives up to the hype and quite possibly exceeds it. "I just think timing is everything," Mike says on "Down By Law," an impassioned introductory number featuring CeeLo Green. It finds him contemplating our relationship with God while addressing his past as a drug peddler. The emotions run high on the Mozzy-assisted "Shed Tears," which includes soulful wails and vocals from a choir that sonically transports listeners to church. "And that's word to Michael and Fresh, the realest ni**as/ That's the movies ni**as should watch, f*ck Scarface and Blow/ You still talking New Jack City, that's why you ni**as poor/ I opened Greenwood and showed ni**as that we is more," he raps on "NRICH," featuring 6LACK and Eryn Allen Kane. Andre 3000 and Future also make an appearance on the spaced-out single "Scientists & Engineers."
A messenger at heart, Killer Mike holds courts on standouts like "Two Days" and "Motherless," the latter being a gut-wrenching dedicatory number to his late matriarch. "We carry rifles, granny carried bibles/ We carry hatred for our rivals," the wordsmith laments on the album closer "High & Holy" while bringing the musical journey full circle. Featuring the likes of Young Thug, Curren$y, 2 Chainz, Kaash Paige, Fabo Jagged Edge, and Ty Dolla $ign, Michael is an admirable body of work that serves as a reminder that Killer Mike is a preternatural mic controller that's fully in tune with where he's come from and the man he's become after being molded by the fires of life. – Preezy Brown
Gucci Mane Feat. Lil Baby – "Bluffin"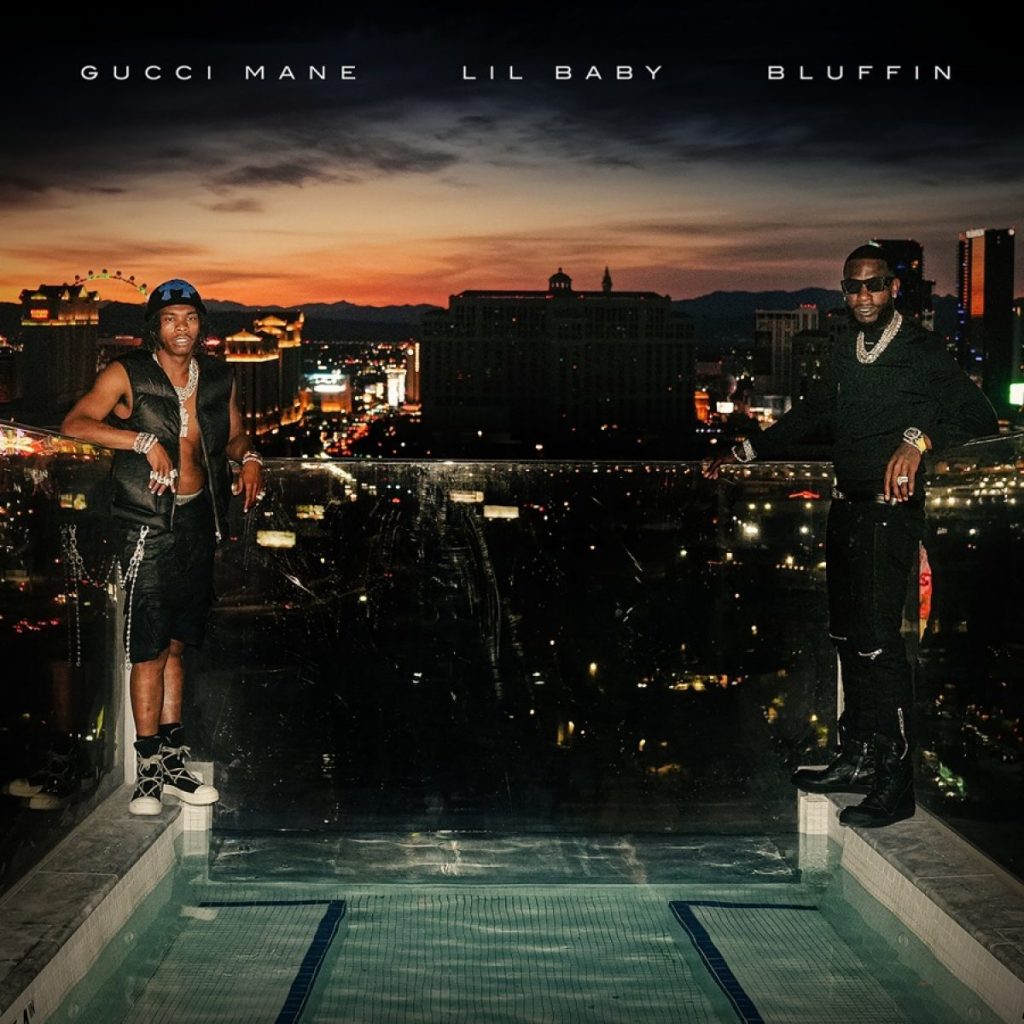 Gucci Mane and Lil Baby aren't "Bluffin" on their new collaboration. The Atlanta artists have plenty to get off their chest while attacking this Kuttabeatz production in a free verse format. Baby seemingly has a chip on his shoulder and denounces rappers who are "weird a** actors" and shows off everything he's doing in life. While the verse is tight, it renders the same critique many have had for the young star over the years: his flow is one-dimensional and he isn't elevating his craft. Guwop is in a reflective state in verse two, spitting with fervor about how much he has changed his life from being a codeine junkie and jailbird to being in shape and recognizing who is really there for him. He also discusses his longevity, being in the game for 18 years, and how his "stock still ain't plummet." The best part for Gucci is that no one can take credit for how much he has elevated. If they tried, it would all be a bluff. – AS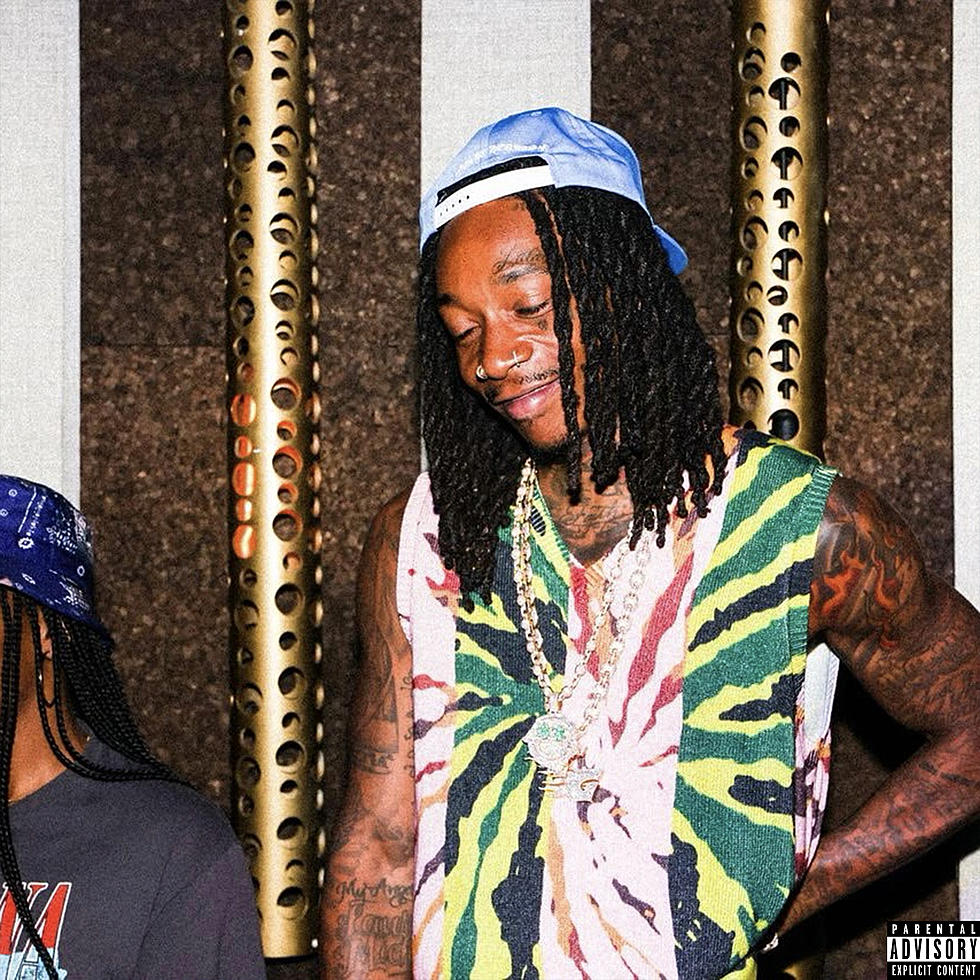 Wiz Khalifa is all about a good time and moneybags, which he unabashedly attests to on See Ya, the rap star's latest mixtap. Clocking in at 25 tracks, the Pittsburgh native gives listeners a robust offering that's filled with a multitude of tunes that his core base should gravitate toward. "No cap, no cap/ She just got 100 grand in her CashApp," Khalifa chants on "PPV," the opening track that finds the rapper beckoning women to his place of residence for a private party alongside Lil Vada. "I ain't no fraud, this the life that I'm living," he drawls on the airy "No Competition," while be brags about his ostentatious lifestyle on "It's Mine," a bouncy number that captures the Taylor Gang rep feeling himself over the Quadwoofer and BangzJoog production.
Longtime collaborator and TG member Chevy Woods pops up on "Makin Enemies" before Wiz gets raunchy on the dance-friendly "On My Lap." Down like a Chevrolet/ Do it in your heels like Beverley," the rapper playfully muses, while "No Cupid and "No Invitation" coaxes an inspired performances from the tenured vet. While its bloated tracklist at times causes a conceptual stagnation, See Ya should be right up the alley of Khalifa enthusiasts and should add at least a few new recruits to his loyal following. – PB
Skilla Baby – We Eat the Most (Reloaded)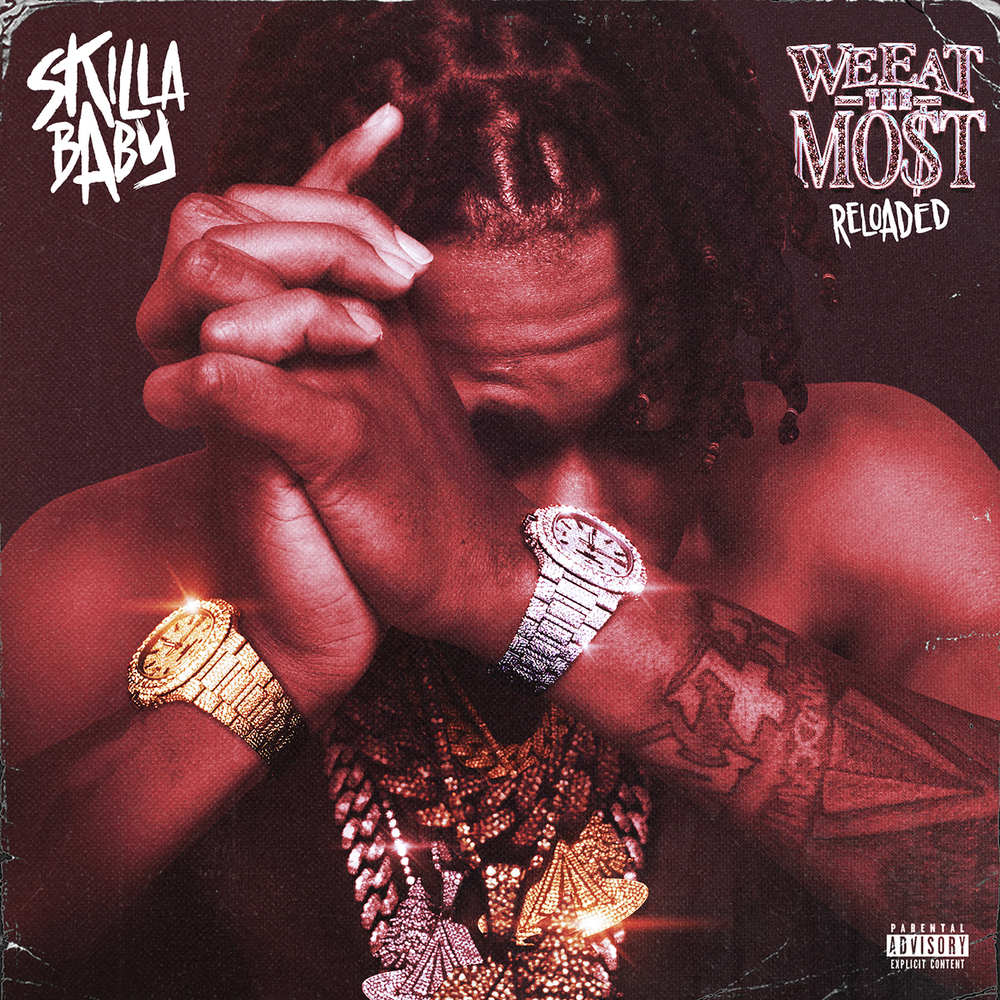 Detroit's own Skilla Baby's hunger for more has yet to be satisfied, as the rapper returns with We Eat the Most (Reloaded), the deluxe version to his 2022 EP. "All these ho*s know we eat the most, I'm tryna get fat," he raps on "Serious," a bruising cut that finds Skilla in a cocksure and defiant mood. In addition to previously released fan favorites like "Duck Your Taco" and "Tay B Style," the project includes several new songs, many of which pair the 24-year-old spinning alongside costars. On "B'Cuz," Skilla goes back-to-back with G Herbo, while BabyTron contributes to "Dogsh*t Militia." Luh Tyler continues to add to his growing resume and popularity with an appearance on "Millionaire." With three projects released last year and Controversy, his recently released collaborative album with Tee Grizzley, Skilla Baby is extending his streak with We Eat The Most (Reloaded). – PB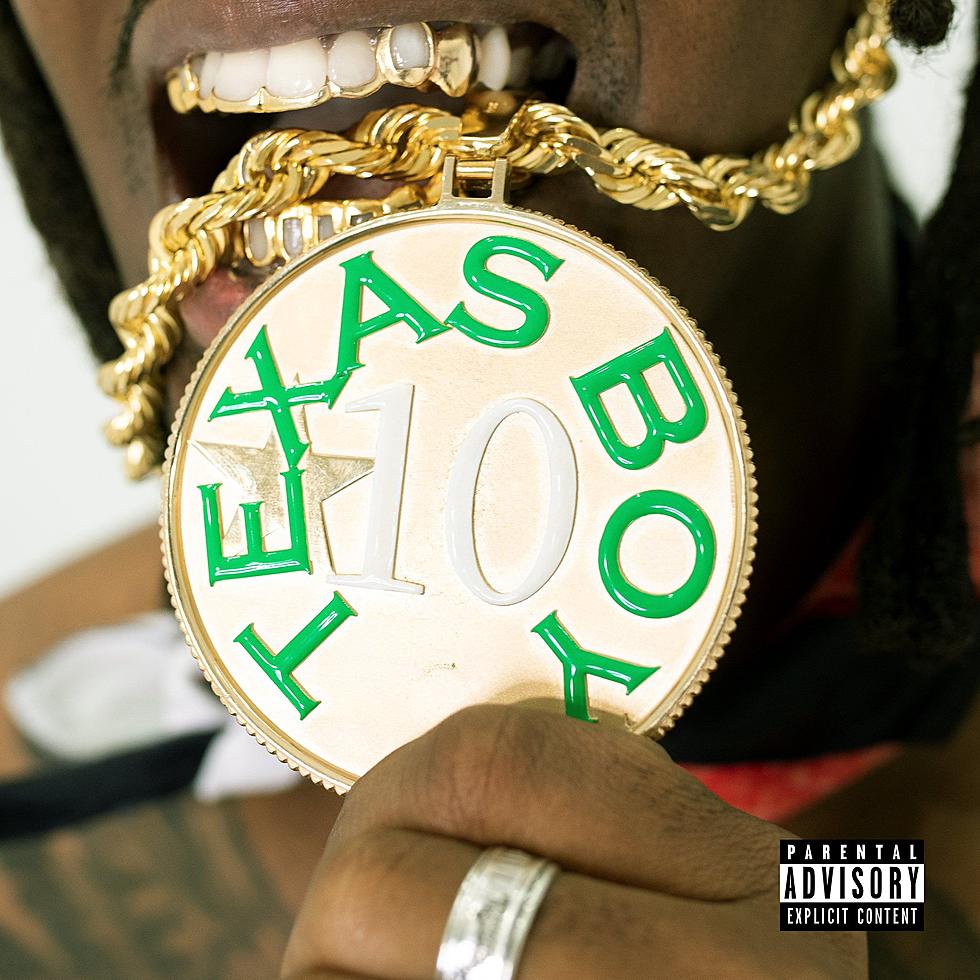 Mike Dimes wears his pride for The Lone Star State on his sleeve, hence the title of the rapper's latest album Texas Boy. Running 14 songs in length, the project is kicked off by legendary Houstonian OG Ron C before Dimes takes over, launching into "Whiskey And Weed," a two-pronged cut that finds the rapper basking in his mounting success while analyzing the inner-working on his life and relationships. "Two G'z in a blunt, that's how you get over sh*t," the Since the 80's rapper advises on "Arsenal," which includes a guest spot by Denzel Curry and raucous backdrop courtesy of Ben10k and cdmp3. Shining on the highlights "Countdown City" and "Undefeated," Dimes makes Texas Boy a communal affair, recruiting Joey Bada$$, Wiz Khalifa, Dro Kenji, and Hoodlum to join him in a collaborative show of southern hospitality. – PB
HDBeenDope – What Can They Say (Extended)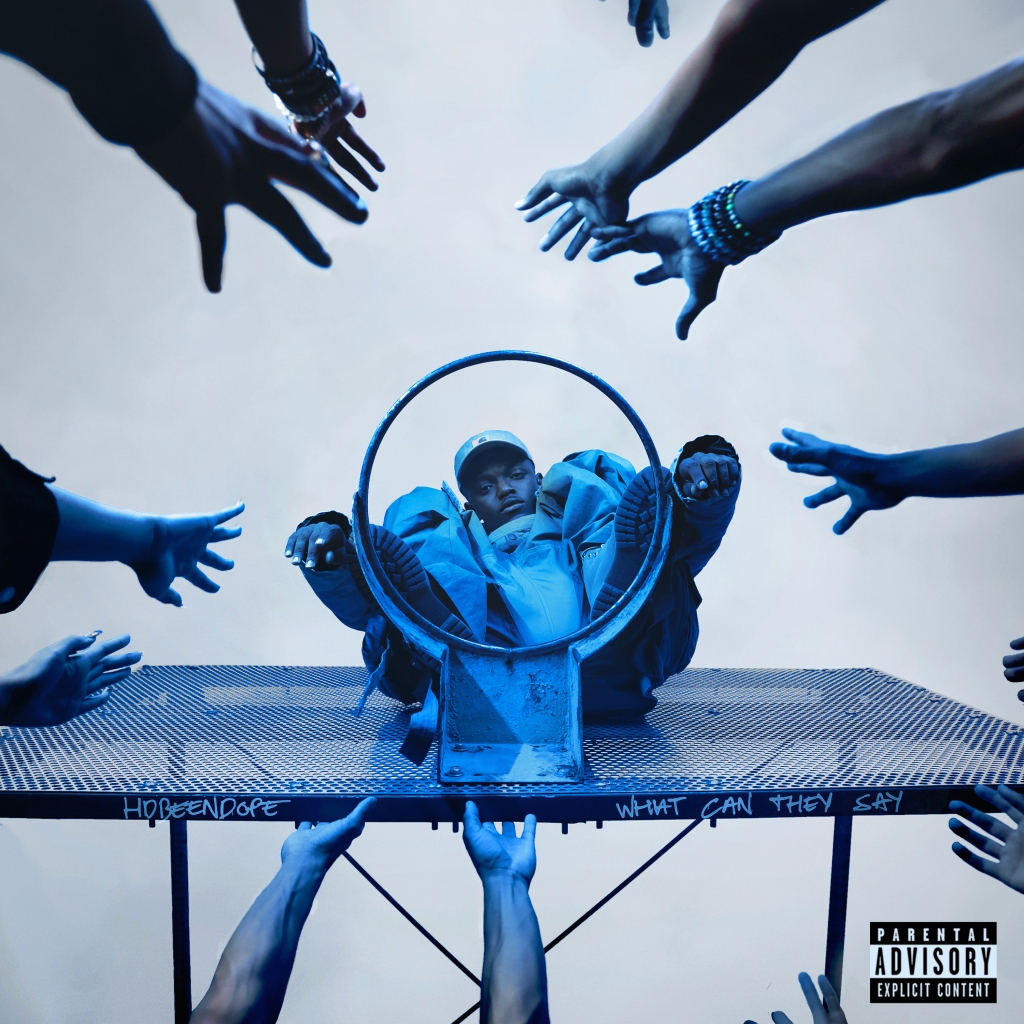 It seems like HBBeenDope still hasn't gotten an answer to his question because the Brooklyn rapper added four new tracks to his EP What Can They Say. He previously shared "Locked In" and the Fergie Baby-assisted "Can't Get Rid Of Me" in these last few months. "Happening" features the fiery Connie Diiamond who flaunts being the "baddest bi**h" and is a threat to out rap just about anybody. "Go" is a different effort from HD, a bit more of a bop-type record as opposed to his usual high-energy barrages. What this extended version of an already high-quality EP shows is that HDBeenDope plus Dizzy Banko production is a proven formula; they can also put anyone else into the mix and still produce. As the EP's title conveys, there really isn't much for anyone to say. – AS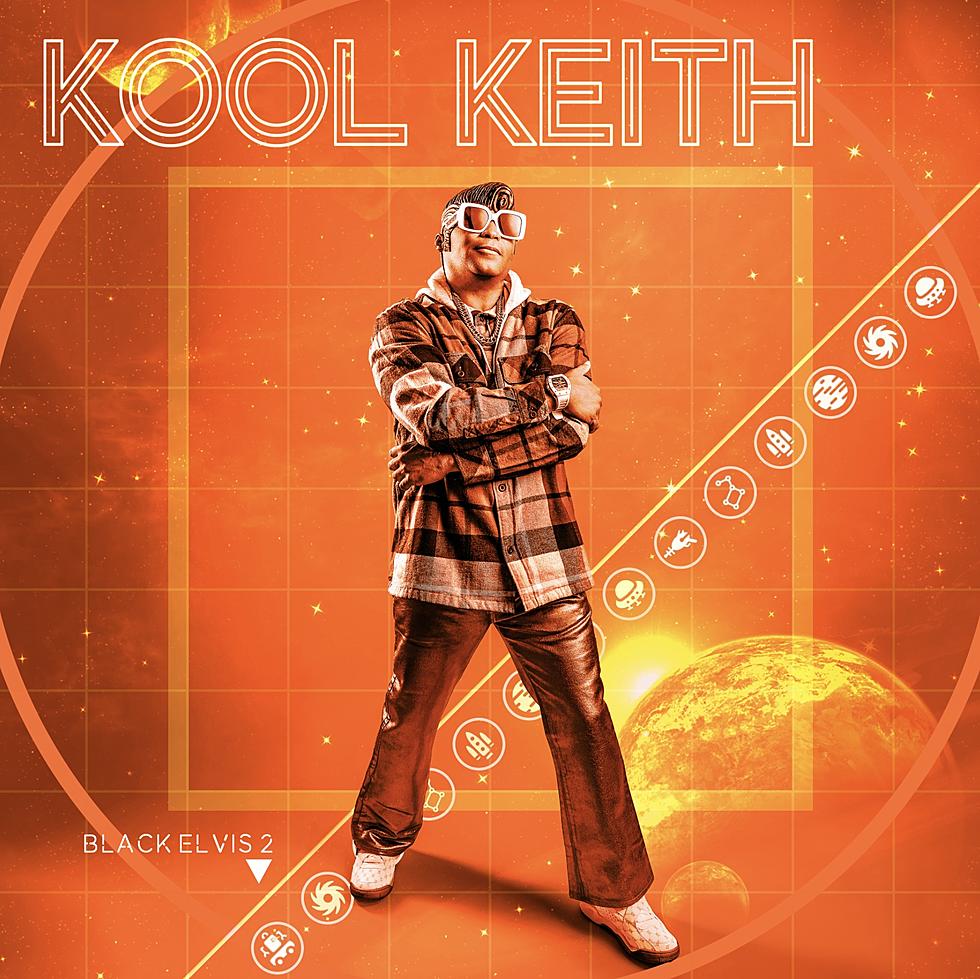 Kool Keith is back with his latest album Black Elvis 2, which finds the quirky emcee bringing returning fans into his world while also welcoming newcomers into this orbit. After setting the tone with a bombastic intro, the New Yorker takes things to the "Max," dropping raunchy one-liners over production by Marc Live. "Inside off the glass/ Bank-shot off her a**," he rhymes amid random musings about his rap prowess and superiority in all realms. Keith is joined by Marc Live and Ice-T on "The Formula," a collab on which the West Coast legend anchoring the track with a steely verse, while he proclaims himself as an Avenger on "All Marvel." Other tracks on Black Elvis 2 that are likely to tickle your fancy include "Love Infringement" and "Clifton's Revenge." Agallah, Dynamite, and Raaddrr Van provide vocal support throughout the project. – PB
Wynne – "Hot Friend"
One of the most enjoyable things about listening to Wynne is that she's not afraid to say what really happens. Like hey, all is fair in love and war and sometimes you end up with someone's "Hot Friend!" The Portland rapper sticks to her high-octane, heavy bass production pocket and unloads a slew of metaphors and clever flips. Most notably, she flips Bam Adebayo's name into a line about a man being willing to buy her a drink; you have to hear it to appreciate the skill. Being able to combine sports references and bars about the men chasing her will always be enjoyable. "Tryna get like me, I don't know if you can/ This is what I'm like, bro, this is not a brand," she raps. "Yeah, we used to f**k, but now I'm higher in demand/ Roster getting stronger, I announce it via Shams." Wynne continues to live up to her name as she approaches the release of her upcoming EP Some Like It Hot. – AS
RJAE – You're The Problem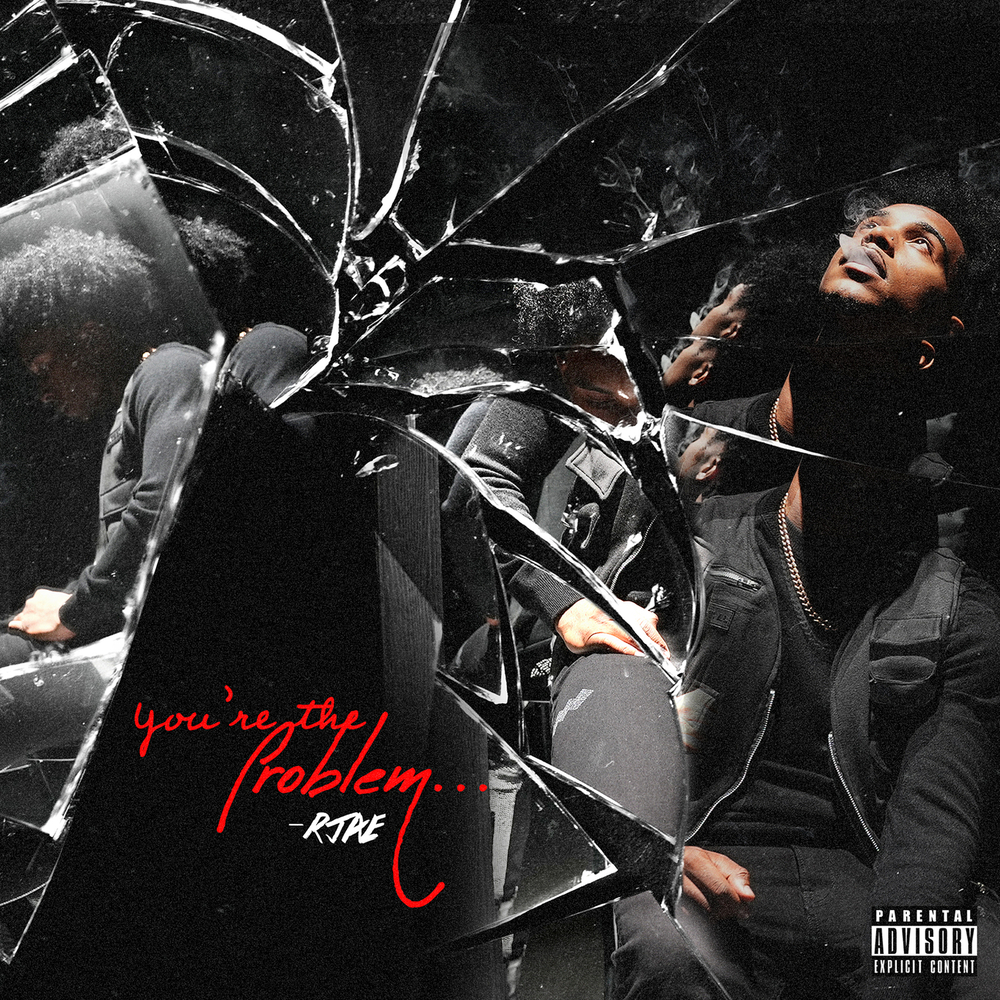 RJAE keeps it honest about matters of the heart on You're The Problem, an 11-track love letter to the imperfections of humanity and their affects on interpersonal relationships. "Her Favorite Jhene Aiko Song" opens with the New Orleans crooner telling a woman he knows that she's unfaithful when he leaves and he's got no problem with crashing her wedding. It's the type of love that can be thrilling, but equally exhausting for all parties. "Closure" is an upbeat bop with some tough realities. RJAE raps about wanting to make a girl his only one and he doesn't care if she uses him. The young star taps A Boogie Wit Da Hoodie, NBA Youngboy, 4ayem, and Hollygrove Keem to tell their stories of trouble. Love ain't easy. – AS