Griselda Records Takes Over Red Bull's Spiral Freestyle: "We The Pros"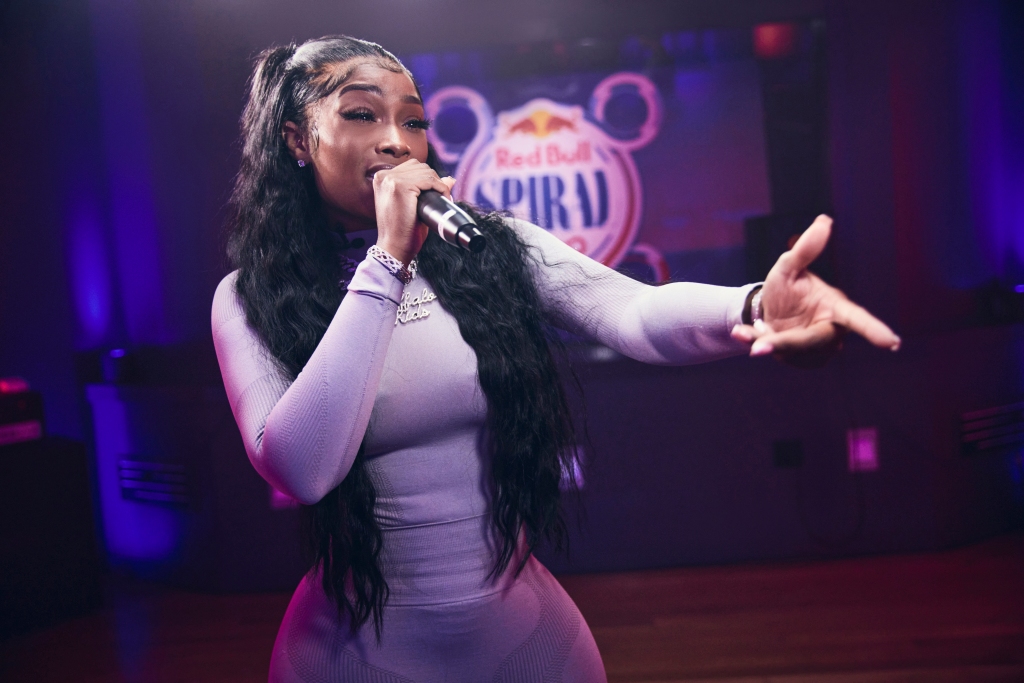 Griselda Records Takes Over Red Bull's Spiral Freestyle: "We The Pros"
6798
Armani Caesar, Jay Worthy, and Rome Streetz stepped up to the Red Bull Spiral freestyle booth to represent Griselda Records. Shot in one take, each rapper delivered their best bars over the same beat. Clocking in at just under three minutes, The Liz performer takes the mic first, standing in her status as the first lady of the label.  
Rome Streetz carries the middle of the rap session, locking eyes with the studio camera and effortlessly flowing, dropping metaphors on his past, present, and future status. The freestyle is brought home by Jay Worthy. The "Street Legend" is encouraged by his Griselda family with signature adlibs and a firm " yeah ni**a, keep goin'" from Caesar. 
"We the pros, we do this," declared Rome Streetz with enthusiastic agreement from his peers. "We like the top of the league, so we gotta set the trend. We can't f**k it up, because everybody else gon' follow what we do. They can't move until we move."
Recorded earlier this year at Red Bull's Los Angeles studio, the trio shared how they stand stronger together after showcasing their rhyme skills over the Condutor Williams-produced beat. 
"It was a family affair," added Armani. "These my bros, and it's a standard set already. It's easy…We had so much fun." 
Red Bull Spiral is featured on the brand's Red Bull 1520 platform. Named after the Bronx address on Sedgewick Avenue many attribute as the birthplace of Hip-Hop, the channel highlights Hip-Hop culture through unique content and initiatives. 
The one-of-a-kind cypher aims to challenge artists to stay cool under pressure and deliver perfect bars as the camera spins through the studio. Rappers including LaRussell, Buddy, KenTheMan, Baby Tate, and Kalan.FrFr, as well as the groups The Cool Kids, Mother Nature, and Coast Contra, have all had their shot ahead of the Griselda reps. 
"If (Westside) Gunn was here, he'd tell you 'it's Griselda Records… what you think we was gon' do?'" chimed in Jay Worthy. 
Watch Armani Caesar, Rome Streetz, and Jay Worthy give their best on Red Bul Spiral above.