GloRilla speaks on throwback photo of her holding gun now going viral; Says she was a "menace" in high school and is embarrassed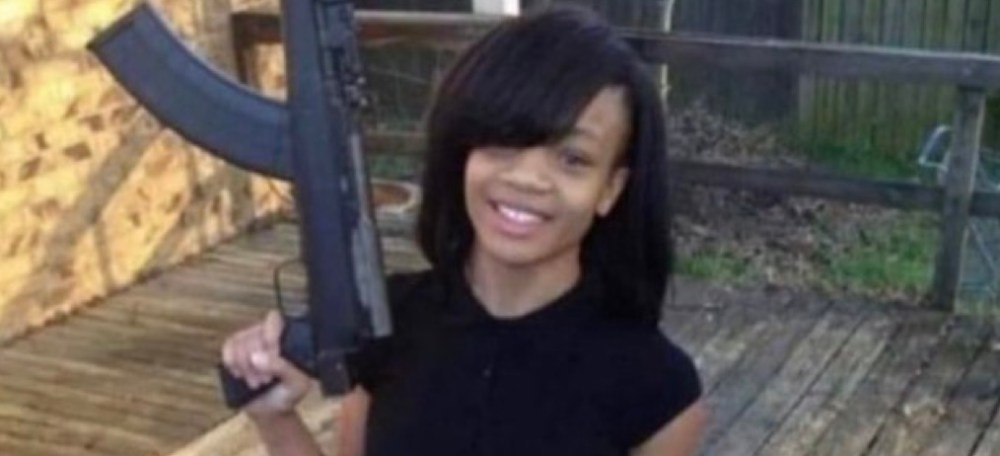 GloRilla speaks on throwback photo of her holding gun now going viral; Says she was a "menace" in high school and is embarrassed
12875
GloRilla speaks on her holding gun in old photo  
On Sunday, it another video of Memphis Grizzlies star Ja Morant went viral, due to him holding another gun, while on Instagram Live. As a result, he went on to be suspended by the team, indefinitely.
Meanwhile, the Ja gun video had people comparing Ja to a photo of GloRilla holding a large gun, from when she was younger. This photo went viral on Twitter, as the Memphis rapper is seen smiling, as the gun is blurred out.
Furthermore, GloRilla is now speaking on this video. She took to Twitter to jokingly say how she was a "menace" in high school, and is embarrassed about the photo.
However, current GloRilla is winning big. She went went viral with her "F.N.F. (Let's Go)" single with Hitkidd last summer, and signed to fellow Memphis native Yo Gotti's CMG record label. Glo has scored even more hits, such as "Blessed" and "Tomorrow 2" featuring Cardi B. She also ventured on her headlining "Anyways, Life's Great" Tour, this past spring. In addition to this, the F.N.F. single was nominated for a Grammy, for Best Rap Performance.
Check out GloRilla holding a gun in her younger days, in this latest viral photo, below.
GloRilla speaks on her holding gun in old photo