Giveon's 'All to Me' Gets Certified Gold by RIAA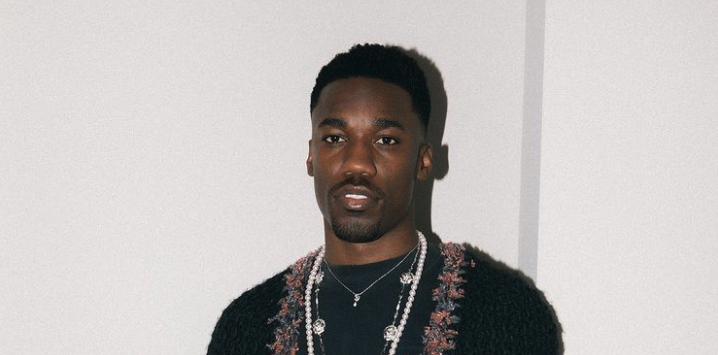 Giveon's 'All to Me' Gets Certified Gold by RIAA
45
Givēon has earned his 10th certification from the Recording Industry Association of America (RIAA). His 2021 track "All To Me" has been certified gold, selling more than 500,000 equivalent units.
"All To Me" is lifted from Givēon's project, When It's All Said and Done… Take Time, which is a compilation of his first two EPs.
His debut EP, Take Time, was nominated for Best R&B Album at the 63rd Grammy Awards.
"My first two EPs were stories about a chapter in my love life," said Givēon. "The bright spots and the nuisances. I really just used music as a vehicle to exhibit all of my vulnerabilities and truths… the fact that so many people are moved by my stories leaves me speechless every day. I'm beyond grateful and blessed to have you all along every step of the journey."
Givēon has been collecting new RIAA awards all year. His breakout single "Heartbreak Anniversary" was certified 3x multi-platinum in January, selling more than three million equivalent units. The following month, he gained two gold awards ("For Tonight" and "The Beach") and another platinum award for "Like I Want You" (2x multi-platinum).
Last Sunday, Givēon performed at the 64th Grammy Awards with Justin Bieber and Daniel Caesar. They performed their Billboard Hot 100 chart-topping hit "Peaches."
Givēon was nominated in six categories, including Record of the Year and Album of the Year for his appearance on "Peaches," which appears on Bieber's Grammy-nominated album, Justice. He was also nominated for Best R&B Song ("Heartbreak Anniversary").
The Long Beach, California, native is gearing up for his From The Five Six Two Tour in Europe. The five-date tour kicks off May 31 in Amsterdam, Netherlands, and will conclude June 10 in Barcelona, Spain. Tickets are on sale now via Givēon's official website.
Before Givēon heads to Europe, he will play at Coachella in Indio, California, on April 16 and April 23.