FendiDa Rappa Taps Cardi B For "Point Me 2" Music Video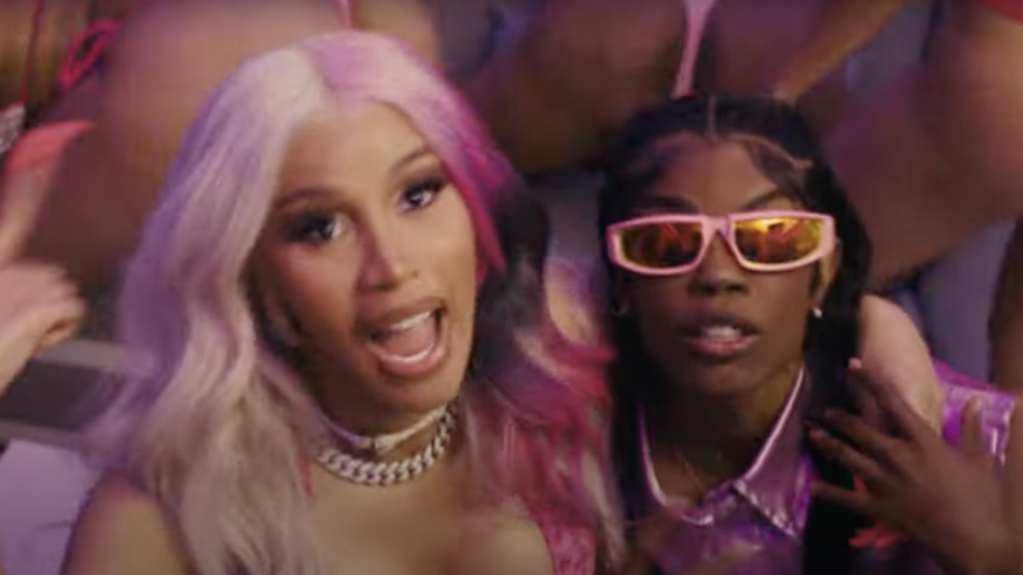 FendiDa Rappa Taps Cardi B For "Point Me 2" Music Video
5459
FendiDa Rappa joined forces with Cardi B to drop off visuals for "Point Me 2." The Michelle Parker-directed video finds the duo vibing with other women, twerking, and mean-mugging through Chicago's streets. Groups of youth could also be seen dancing to the viral drill song, while special effects grant the dancers glowing glasses, illuminating feet, and even bullets shooting from their fingers. 
However, Cardi steals the show on the track's latter half as she breathes new life into the song with her verse. The New York City native brings her trademark energy and witty lines to "Point Me 2," throwing shade at her naysayers, bigging up her sexual prowess, and boasting about her ability to get a bag by any means. 
"Bi**hes talkin' all that rah-rah, I don't feel it though/Like the Plan B didn't work, baby, I'm in this h*e/This bi**h all wetty and she ready, ooh, she tryna f**k," Bardi confidently spits. "He think he handsome, it's a ransom, we done light 'em up/She got some buns, her sh*t dumb, ooh, I'm tryna cum/I'm in the strippy with a blicky and a lot of ones."
Chicago's FendiDa Rappa has been heating up over the past few months. According to Billboard, Fendi's original "Point Me To To Sl*ts" became a TikTok sensation, racking up over 150,000 posts on June 23, 2023. Then, on Friday (July 7), Giant Music took to Instagram to announce that they have signed the Chi-Town upstart. "Welcome FendiDa Rappa to the Giant Music family! 'Point Me 2' w/ @iamcardib out now! ? @fendi.darappa," the post's caption reads. 
Fendi also took to IG to celebrate her new contract, posting a picture of herself at Giant Music's offices and raising a glass. "Giant Music, WE Wear CREAM, To Chase Our DREAMS This Sh*t 4Eva Set In Stone," she wrote. "DNT Treat Me like I'm regular cuz u know what I'm on?? @kiwithompson_ thanks for always believing in me. I cried only because I work so hard, where I'm from we don't make it this far✈️?? let's get it."