Ella Mai 'Heart On My Sleeve' Continues Her Bid For Longevity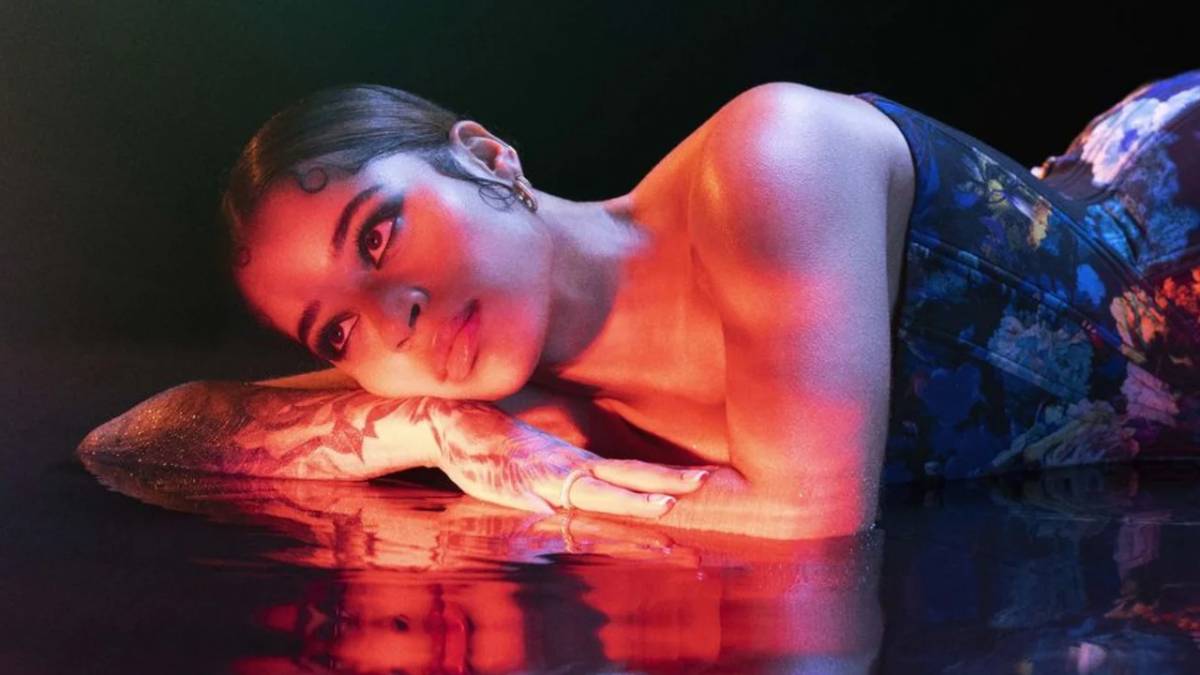 Ella Mai 'Heart On My Sleeve' Continues Her Bid For Longevity
59
Where some stars blow up then fade out, Ella Mai appears to move in increments. Step-by-step, the upward trajectory of her career steepens. Even with an initial deal from Mustard, it still took around three years for the pair to win Best R&B Song of the Year at the 61st Annual Grammy Awards. After four years of building up momentum, the R&B up-and-comer returns with her sophomore LP, Heart On My Sleeve.
Where Ella Mai was once tripping over situationships on her self-titled debut, Heart On My Sleeve refuses to waste time looking for logic amid infatuation. In the wake of her evolution arrives a tonal shift toward solemnity; with no time for games, Mai twists and turns through the emotional turmoil of finding a soul tie.
Ready to face her anxieties head on, the London-born singer is no longer hesitant to have her heart broken. She'd rather risk disappointment than miss out on love: "Cause if I had to choose who could break my heart baby, it'll be you," she muses along the steady guitar licks of "Break My Heart." With her mind firmly made up either way, Mai builds volatility into her tracklist; to traverse both the highs and lows of falling in love, slow soul jams meet up with less than subtle hints of pop, making a sophomore release that's far easier felt than understood.
Furnished with a deep, moody bassline and some classic R&B snaps, the Latto-assisted "Didn't Say" explains to an unlucky lover that actions prove intent more than words. Weaving together spoken verse and vibrato, Mai hits her lines with an intensity that speaks louder than her words: "I'm seein' different things to what you say/You missed a couple things from the full frame/But, my view's changed."
More mature in sound and sentiment than her previous work, Ella Mai doesn't seek the typical post-breakup route of revenge. Taking "Didn't Say" one step further and honing in on the album wide inspiration for growth, Mai teams up with Roddy Ricch on "How" to come out on the other side of betrayal all by her lonesome, "I'm in my ride, it's me myself and time/That's what it takes to break a heartache." A bouncy beat pairs with crashing cymbals to make "How" a fired up anthem. "Can't let these heartless broken boys win," Mai reminds the listener.
Between songs about making up and breaking up, there's no resolution offered to the soft-hearted star. Instead, Heart On My Sleeve showcases how emotions often coexist to contradict. The desperate pleas of "DFMU" and confidence exuded on "Power Of A Woman" may clash thematically but find a shared purpose under the album title's prerequisite demand for total transparency. At the same time, the back and forth motion of unfiltered emotions can understandably leave some listeners whiplashed.
The confessional nature of the album allows for Ella Mai to funnel a Rolodex of feelings into a single collection. By surrendering to the magnetic power of her emotions, Mai is pushed and pulled from obsession to indifference – and back again.
At its core, Heart On My Sleeve is an effort to leave nothing left unsaid. The album is certainly successful at doing so, although it does come at a cost; with so much to say but so few ways for Ella Mai to reconcile the differences, parts of her most recent release sound somewhat generic.
"Sink or Swim" serves as one of those follies. Featuring production that sounds like echoing rain dripping on granite tile on a spacious rooftop, lyrics like "love is sink or swim" struggle to get out from underneath their own intuitive simplicity. When compared to the complexity of their musical peers, "Not Another Love Song" and "Feels Like" also fall victim to the same fate. Because this slight dip in novelty is most obvious amidst tracklist transitions, certain songs have a tendency to come across as filler tracks. That's not to say a few clichés can take away from the songs in which Ella Mai does masterfully exhibit her uniquely temperamental style; but rather, it is the exciting originality of those said selections that makes clear the disparity between what is a hit and what is held back by the singer's affinity for allusions to shared experiences.
Even though some out of character skips are added to Ella Mai's discography, the album pulls off a rare feat by squeezing opposite ends of the emotional spectrum into one project with equal intensity. As a follow up to the massive success of her self titled – and only her second full length feature, Heart on My Sleeve does what needs to be done to secure Mai a path to longevity. Out of one era and into another, Mai makes one thing certain: she will always be someone who is deep in her feelings.
REPEAT ME: