Babyface and Ella Mai Announce New Song 'Keeps on Fallin'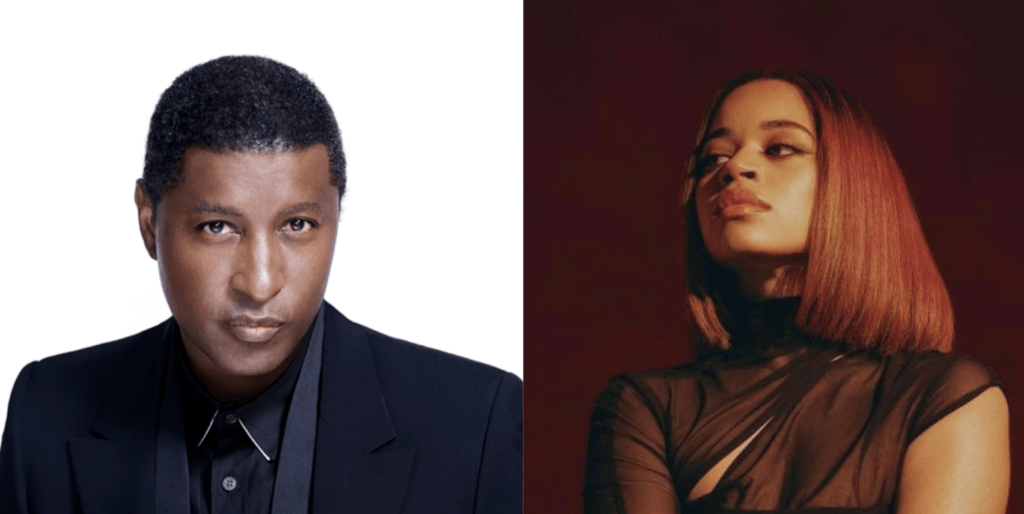 Babyface and Ella Mai Announce New Song 'Keeps on Fallin'
55
Legendary singer/songwriter/producer Babyface and Ella Mai have announced their new song, "Keeps on Fallin," which will release on June 17.
Babyface teased the upcoming collaboration, sharing footage from a March 2021 studio session.
In the clip, Babyface complimented Mai on her melodies and voice before starting work on the soon-to-be-released duet. They broke down the barriers for constructive criticism as well.
The prolific musician D'Mile, who has won Grammys with Silk Sonic and H.E.R., is also involved with the song.
View this post on Instagram
Babyface, who toured the nation with Kem earlier this year, last released music as Lil Bayface last year. He dropped the demo of "Rock Steady," the 1987 classic, performed by The Whispers, that he co-wrote and co-produced with L.A. Reid.
Babyface teamed with Jam & Lewis, affectionately known as Jimmy Jam and Terry Lewis, that same year for their debut album Jam & Lewis, Vol. 1. He co-headlined the album's second single, "He Don't Know Nothin' Bout It." It peaked at No. 4 on Billboard's Adult R&B Airplay chart.
In 2015, Babyface released his latest album, Return of the Tender Lover.
For Mai, she released her last album, Heart On My Sleeve, in May. It features her current single, "DFMU," which reigns within the upper parts of the R&B and hip-hop charts.
The follow-up to her 2018 self-titled album entered the Billboard Top R&B Albums chart at No. 2. It bowed at No. 15 on the Billboard 200.
Heart On My Sleeve comprises contributions from Latto, Roddy Rich and Lucky Daye. Mary J. Blige and Kirk Franklin also make an appearance.
Mai supported her new album with varied performances, including visiting Vevo studios, where she sang two songs.
Preview Babyface and Ella Mai's new song "Keeps On Fallin" below.
View this post on Instagram