Tank Sets Release Date for Final Album 'R&B Money'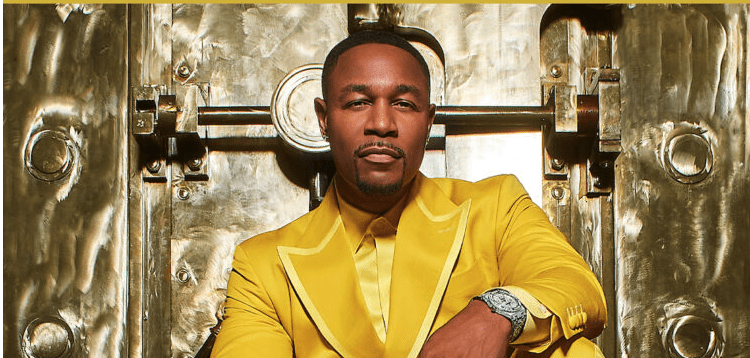 Tank Sets Release Date for Final Album 'R&B Money'
47
Tank has revealed the release date for his long-awaited tenth and final album, R&B Money. The follow-up to 2019's Elevation arrives Aug. 19 via his imprint R&B Money in partnership with Atlantic Records.
The R&B General recently shared the album's latest single, "Slow" featuring J. Valentine, who also co-hosts a new podcast with Tank.
The other tracks on Tank's forthcoming album R&B Money include the Kate Bush-sampled "Can't Let It Show" and the self-sampled "I Deserve." Both reached number one on the R&B charts.
Besides J. Valentine and the three songs released, the 17-track set will feature contributions from Chris Brown, Alex Isley, Rotimi, Feather, TVERSE and D&D.
View this post on Instagram
Discussing R&B Money in a statement, Tank said the pending album is "a labor of love to my fans and to the genre of R&B I wanted this album to pay homage to my influences and my evolution as an artist, and I think that's what this final album represents."
Tank noted Marvin Gaye, Teddy Pendergrass, Keith Sweat, and Al Green as sources of inspiration for who he is as an artist.
In preparation for the new album, Tank is performing nationwide. He'll play a few Club Quarantine shows led by D-Nice. The R&B general also is on the lineup for this year's Essence Festival of Culture and Cincinnati Music Festival.
In other news, Tank teamed up with J. Brown for the new song "Don't Rush." It is rising on the R&B charts.
Tank's R&B Money Tracklist
"R&B Money"
"When You Dance"
"Home"
"No Limit" feat. Alex Isley
"Slow" feat. J Valentine
"Morning" feat. Vedo
"Can't Let It Show"
"See Through Love" feat. Chris Brown
"Spoil Her Alert"
"I Deserve"
"Too Late"
"Make Sure" feat. Feather
"Let's Take A Ride" feat. Rotimi and TVERSE
"It's Nothing"
"Awesome" feat. D&D
"Regular"
"Summer Killa"