Durand Jones' New Song 'That Feeling' Is an Ode to Black Queer Love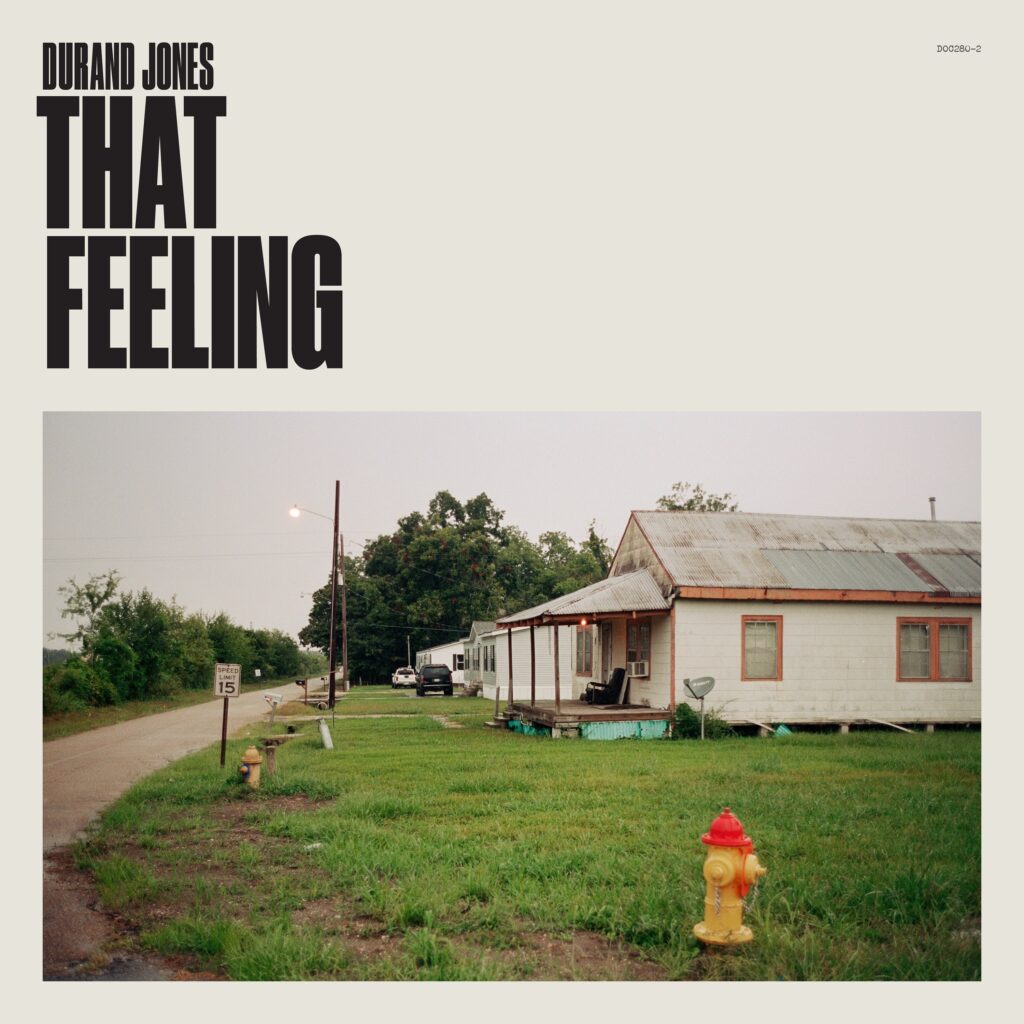 Durand Jones' New Song 'That Feeling' Is an Ode to Black Queer Love
64
Singer-songwriter Durand Jones has unveiled his new single "That Feeling."
The lovelorn track tells a nuanced story about Jones' first queer relationship. For over four minutes, Jones takes listeners on a journey of love, heartache and longing.
"I dedicate this one to a cajun dude out near Lafayette, Louisiana. Back in the day, our bond and love for another was so close and intense, that it overwhelmed me," Jones says. "I began to be scared of it and ashamed. I found myself in a flurry trying to find the feelings when I said I would be so many things for him."
Jones adds, "It's the first breakup song I've ever written, and it's the first and only love song I've written directly to another man. I wanted this song to be a big climatic build of emotions–to capture our frustration, sadness, and nostalgia that comes with the end to any intimate relationship."
"That Feeling" is accompanied by a cinematic video directed by Will Niava and McCray Sutherlin.
"We wanted to highlight a love story that feels almost forbidden. Two lovers, who never really had a proper ending, and when they see each other again, all that it took was a light touch by the hand to recall all of these feelings," Jones wrote in an Instagram post. "The first time I saw this I cried, and immediately became scared! But I knew I needed to do this!"
"That Feeling" is the follow-up to the rock-tinged "Lord Have Mercy." Both songs will appear on Jones' debut album, Wait Til I Get Over, which releases May 5 via Dead Oceans. The album, described as "a collection of the personal and cultural through past, present and future," was over 10 years in the making. 
Jones is also known for his vocals in the band Durand Jones & the Indications. Their last album, Private Space, was released in 2021. It ranked No. 8 on Rated R&B's 30 Best R&B Albums of 2021 list.  
On April 27, Jones will kick off his mini tour in Bloomington, Indiana, at The Bluebird. From there, he will play in New Orleans, New York, Chicago and Los Angeles, before wrapping up in Mill Valley, California. 
Durand Jones Tour Dates
April 27 – Bloomington, IN – The Bluebird
May 4 – New Orleans, LA – New Orleans Jazz & Heritage Festival
May 6 – New York, NY – Bowery Ballroom
May 9 – Chicago, IL – Lincoln Hall
May 11 – Los Angeles, CA – Masonic Lodge at Hollywood Forever *sold out*
May 12 – Los Angeles, CA – Masonic Lodge at Hollywood Forever *sold out*
May 14 – Mill Valley, CA – Mill Valley Music Festival
Stream Durand Jones' new song "That Feeling" below.
[embedded content]