Alicia Keys Expands 'Alicia + Keys World Tour' Into Latin America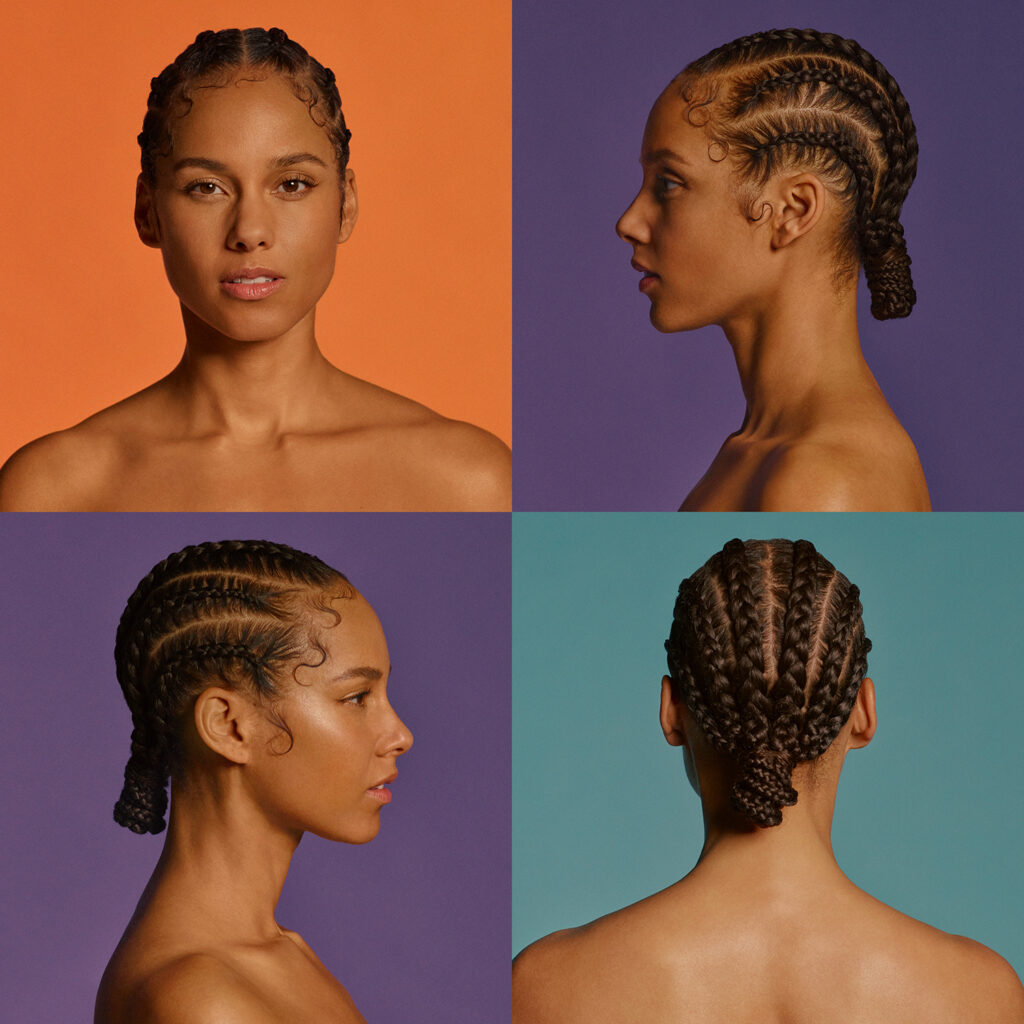 Alicia Keys Expands 'Alicia + Keys World Tour' Into Latin America
61
Alicia Keys is going back on the road again. The 15-time Grammy-winning singer, songwriter and producer has announced a Latin America leg of her massive Alicia + Keys World Tour.
The tour, produced by Live Nation, begins in Rio De Janeiro, Brazil, on May 3 and hits venues in territories such as Sao Paulo and Mexico City before wrapping on May 19 in Guadalajara, Mexico.
In an Instagram post, Keys could hardly contain her excitement about coming to Latin America this spring.
"Latin America Fam!! This is finally happening," Keys wrote, with three party face emojis to follow. "I've been dreaming about this and you've been asking about this!! We had to make it happen!!!"
Get more information about tickets at aliciakeys.com.
Keys' new leg of her Alicia + Keys World Tour follows its incredible 2022 run across North America and in the U.K. and European territories.
The tour then and now supports her 2020 album, ALICIA, and its 2021 sequel, KEYS, and 2022 deluxe edition, KEYS II, respectively.
ALICIA was featured on Rated R&B's 30 Best R&B Albums of 2020 list.
Of the album, Rated R&B's Antwane Folk said, "ALICIA is an artistic breakthrough for Keys, creating a genre-bending world of pioneering R&B and alt-pop soul with clear imprints of trendy stylings."
In a December 2021 interview with Rated R&B, Keys gave more insight into KEYS, part Originals and part Unlocked.
"It is an invitation for all of us to show up to ourselves and not hold back any part of ourselves. I think a lot of us oftentimes feel like we have to dim it down and small it down. No, I refuse it anymore. I invite us all to refuse it because there's a power and a special energy that we all have," Keys explained of the album concept.
KEYS II arrived in August 2022, just two months before Keys released her holiday-themed album, Santa Baby.
[embedded content]
The album produced the No. 1 single "Trillions" featuring Brent Faiyaz, extending her lead with the most leaders (13) on Billboard's Adult R&B Airplay chart. It also topped R&B radio.
"Come For Me," the latest focus track from KEYS II, on which Khalid and Lucky Daye feature, is No. 18 on the Adult R&B Airplay list at the time of publication.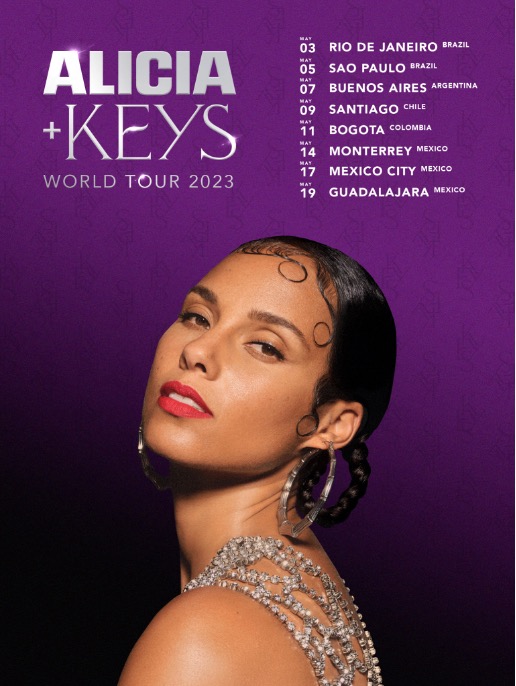 Alicia + Keys World Tour (Latin America)
May 03 – Rio De Janeiro, Brazil @ Jeunesse Arena
May 05 – Sao Paulo, Brazil @ Allianz Parque
May 07 – Buenos Aires, Argentina @ Movistar Arena
May 09 – Santiago, Chile @ Movistar Arena
May 11 – Bogota, Colombia @ Movistar Arena
May 14 – Monterrey, Mexico @ Auditorio Citibanamex
Wed May 17 – Mexico City, Mexico –@Auditorio Nacional
Fri May 19 – Guadalajara, Mexico @ Auditorio Telmex