Dreezy & Hit-Boy 'HitGirl' Produces A Middling Affair Due To An Unequal Partnership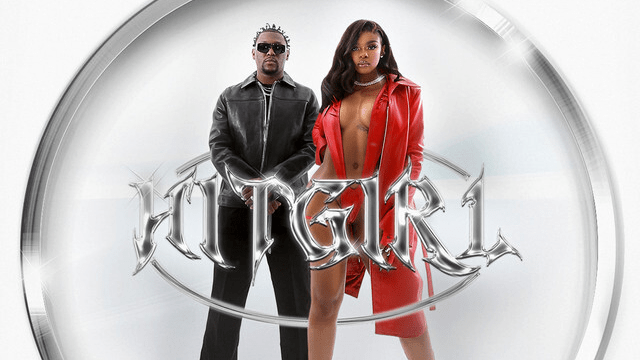 Dreezy & Hit-Boy 'HitGirl' Produces A Middling Affair Due To An Unequal Partnership
79
Many radio patrons stumbled upon Dreezy's underground talents in 2016 with "Close To You." The single is lax and romantic, with surprisingly electric chemistry between her and T-Pain. "Close To You" quickly shined amongst others on her debut album No Hard Feelings and aroused the newly budding possibilities of Dreezy the singer and rapper – a balance she continues to learn to master. Balance was Dreezy's survival tool growing up in Chicago's southside and its suburbs, mingling street smarts with business savvy and telling her story through scat and poetry at 10 years old.
While Dreezy's soulful side garners mainstream attention, it's who she came up with that adds layers to the typical hometown darling rapper making a bid for mass appeal. Befriending Sasha Go Hard and collaborating with Lil Durk riled up Dreezy's street buzz. Naturally, her major label debut No Hard Feelings followed but aside from the radio specials, its candy-coated vocals, tired trap instrumentals and yawn-inducing bars made Dreezy sound almost unrecognizable. It was only right she took control again on Big Dreez to dust off her pen and deliver personifying rhymes on songs such as "Chicken Noodle Soup."
Her latest Hit-Boy-produced album HITGIRL should bear the fruits of her labor. The underground-mainstream team up can be exciting for witnesses of her lengthy rise to fame, but going the conventional route proves questionable when an artist isn't given the right collaborator to bring out their best.
Dreezy brings everything she can, the problem most of the time is Hit-Boy, who seemed to tuck away his best beat packs and samples for other musicians. The California-bred producer is known to cater to an artist's particular style and on some tracks such as "Easy" he does that with a cold chord loop that perches Dreezy's witty punchlines atop a raspy cymbal and drum.
But it's hard to overlook lackadaisical tracks such as "Vibez," which comes off trendy, rather than trendsetting. Pockets of dead silence are weakly supported by an isolated chord loop barely helped by basic percussion. Dreezy tried to work the beat, withholding some words and rolling into others to avoid monotony but ultimately "Vibez" bears no replay value. "Balance My Lows" suffers from similar issues. Hit-Boy dug directly into his Coi Leray bag to pull out the wonky Pac-Man tune. The track feels like a Leray track with Dreezy in the background. The latter has but five lines in the song and sounds out of place. After a head nod or two, one quickly realizes the track sounds like something fans have heard a 100 times before.
Sometimes the two find a middleground. "They Not Ready" pumps life into HITGIRL through a provoking call of the opp's bluff. "They not ready. They not," she declares before soprano chords contrast a dense bassline in sync with Dreezy's staccato delivery. On "Jackson 5," amusing similes ("Still that bitch with all the gats like Janet and the Jackson 5") and scintillating wordplay ("Bitch think she flexin' in that fit, I told her even maggots fly") show off her lethal pen and creates a lively listen. Shaky flute notes juxtapose confident lines to underscore the contrast.
On "Phases," Dreezy flaunts her flow with a cypher-worthy performance. "My pops the realest n-gga I know/I think this shit was genetic/Buy you a chain, I gotta know that you forever indebted/Rather be respected, fuck if I don't fit the aesthetic," she rhymes. Hit-Boy bounces strobe chords around a sublimed croon to focus listeners' ears on Dreezy's tale.
Dreezy continues to deliver homegrown realness in every line she spits despite HITGIRL's tendency to lean into commercial beats. The spicy collaboration with Jeremih ("In Touch") assures some habits don't die hard while ventures into pop-rap give Dreezy an unsure footing for the future.
Dreezy's HITGIRL maintains her fuel beneath her fiery talents but ultimately Hit-Boy's production is the spoke in her wheel.
REPEAT ME: