Drake's hologram hands him a book during his performance [VIDEO]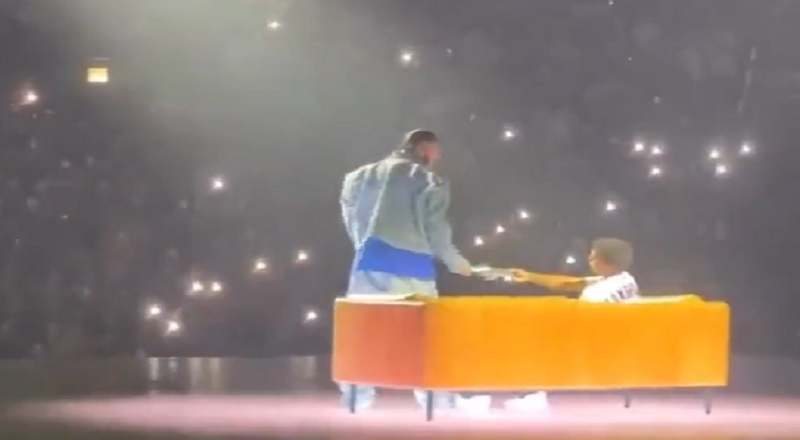 Drake's hologram hands him a book during his performance [VIDEO]
6283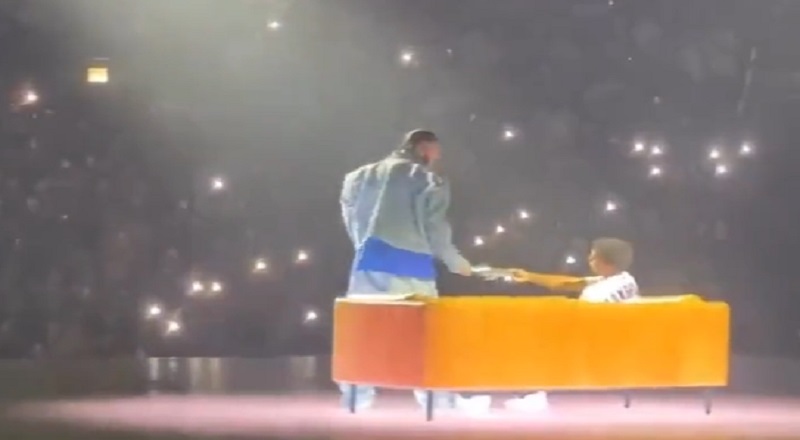 Drake's hologram hands him a book during his performance
Drake has enjoyed the longest run on top in hip hop history. In 2017, he took the year off, but he still dropped a project. Through his career, Drake has had an endless amount of hit records. In addition, he's shown different styles and different kinds of collaborations. It seems like the only thing Drake has never done is work with himself. At the first date of his tour, Drake changed that. He faced off with his hologram, who handed him a book.
Drake helped to reinvent the mixtape scene, back in 2007. At the time, Drake was still known for his role on "Degrassi." As a result, people were not willing to take him seriously as a rapper. In that 2007 period, there were plenty of rising rappers who were in the position to become the next major star. However, all of these different people phased out. While the other rappers went through their situations, Drake continued to rise.
Drake defied all of the odds, as he continues to make hit records. Not only is Drake a chart-topping rapper, but he also has a dedicated fan base. As a result, he has fans who will always show up for him when he has a show. Last night, Drake launched his tour in Chicago, and he performed in front of a sold out crowd. During the show, Drake shared the stage with his hologram, whom he sat beside. After that, the hologram ended up handing Drake a book.
Drake's hologram hands him a book during his performance